A Day in the life of a Raider
Caroline Witty, Staff Reporter
Senior spending through high school career is absolutely outrageous Hearing constantly "Senior year will be your easiest year ever! Nothing to worry... Read More »
November 21, 2014
Maria Restrepo, Contributor
Students walk too slowly The high school hallway is just like the movies, as if everyone was subconsciously in a play and their role was dutifully chosen... Read More »
November 18, 2014

September 26, 2014
September 25, 2014
View All »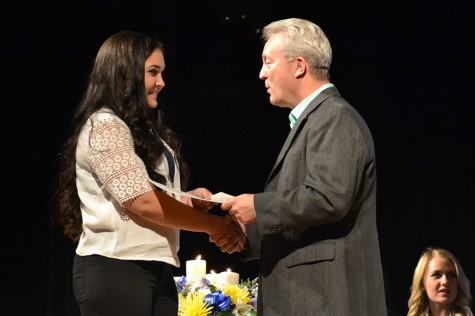 Brooke Vincent, Editor in Chief
NHS inductees walk the stage to join the stars Nov. 17 Forty-eight students walked across the stage to officially be inducted into the National Honor... Read More »
November 21, 2014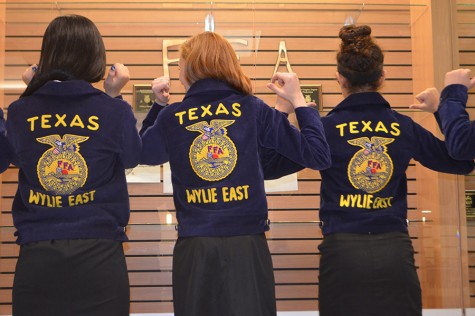 The Future Farmers of America organization will host Spirit or Community nights at the following local restaurants through May: Dec. 18 is WEHS FFA day at Cici's... Read More »
November 21, 2014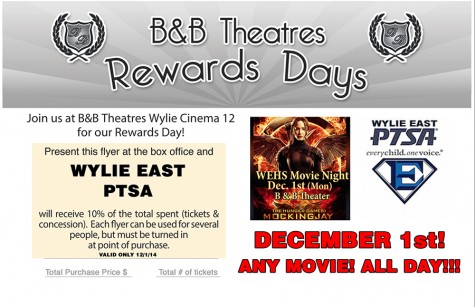 Go see the The Hunger Games: Mockingjay Dec. 1, present the Rewards flyer and earn money for East's Parent Teacher Student Association. B&B Theatres Wylie Cinema... Read More »
November 19, 2014
Recent Features Stories
View All »
Announcements
FFA fundraiser approaches
The FFA Supporter Club is selling raffle tickets for a home makeover by the company Taylor & Son. The more $25 tickets that are sold, the more the makeover will be worth, up to $10,000. To purchase a ticket contact Lori Brown at 972-740-2059 or visit the FFA Facebook page, https://www.facebook.com/pages/Wylie-East-FFA. The drawing is at the Wylie East FFA Banquet May 21, 2015. The winner will be contacted by phone if he or she did not attend the banquet and the winner will also be posted on the Facebook page.

Boys Soccer Tryouts
Raider Soccer Tryouts for the 2015 season are Dec. 1-2 at 7:30 a.m. on the WEHS Track/ Turf Field. All WISD athletic paperwork, including a physical and its components, must be completed, updated and on file with Athletic Department or trainer prior to Dec. 1 to be eligible to tryout! Questions should be directed to Coach True in Room 220.

Cheer Showoffs
You are invited to the varsity and junior varsity cheer show offs Dec. 11 at 7 p.m. in WEHS gym 1. Come watch the varsity cheer squad show off their competition performance before they head to competition in San Antonio.


The Wylie East High School student body gathered to show school spirit for the Crosstown Showdown game, as football and volleyball players were welcomed... Read More »
View All »
Beast Ballots

Loading ...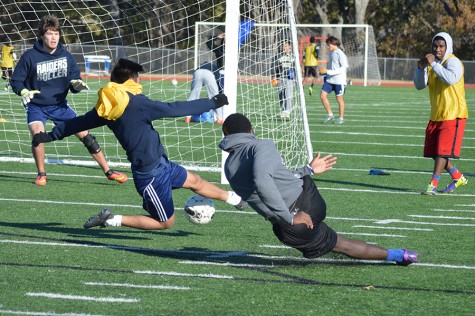 Haylee Nugent, Contributor
Ripping the ball, sophomore Eno Benjamin risks everything to score one last time during the competitive small sided drill Nov. 19. Benjamin is returning to soccer after... Read More »
November 19, 2014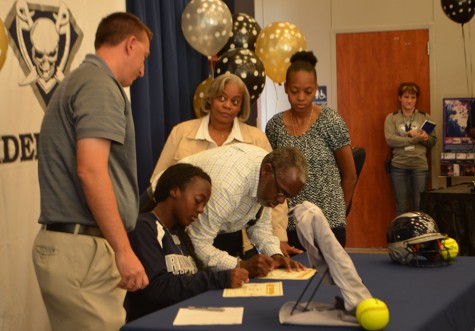 Andrea Coca, Contributor
Just imagine playing a sport since the age of 5, the one certain thing there for the long run. Then the day comes as a senior, signing a paper in front of family and friends... Read More »
November 14, 2014
Recent Sports Stories
View All »