A day in the life of a Raider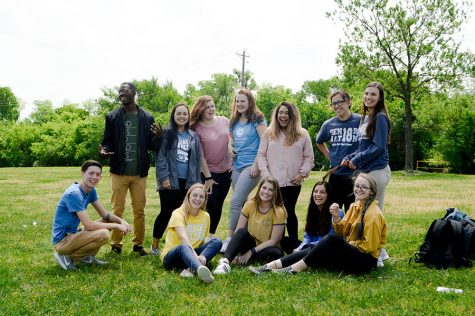 Lizzy Jurden, Editor in Chief
May 23, 2018 • No Comments
1. Friends will help you survive high school so learn how to develop deep meaningful friendships with people. Find a solid group of people and meet up with them on weekends;...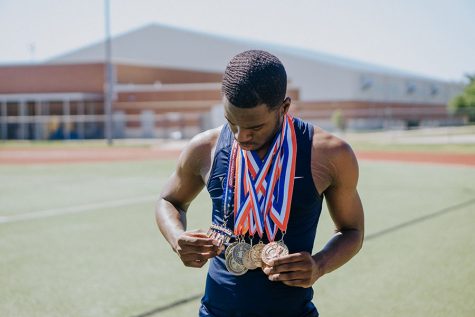 Kieron Hunter, Staff Reporter
May 7, 2018 • No Comments
See how other Raiders have experienced racial slurs in the 2018 publication of the Raid coming this month. As a black person, growing up in the suburbs can be an overwhelming...
One week of pure misery leads up to performance of year
April 19, 2018
March 22, 2018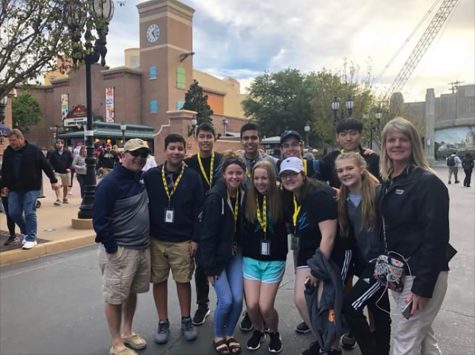 March 20, 2018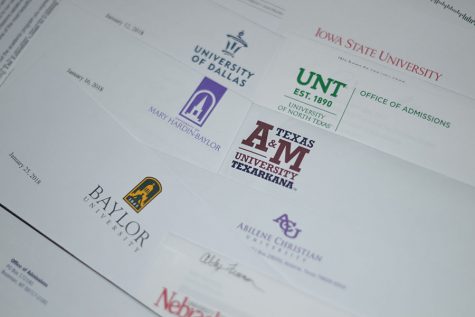 10 factors students forget to consider when finding the right college
February 23, 2018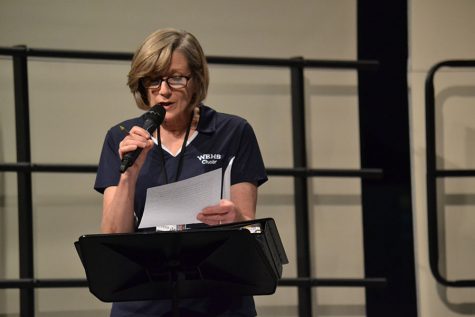 Zoe Villegas, Staff Reporter
May 23, 2018 • No Comments
When alumni come back, something's happening. That something was Head Choir Director Mrs. Terry Berrier's surprise retirement party at the 2018 Choir Banquet...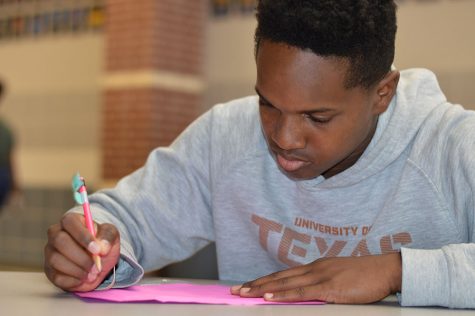 Zoe Villegas, Staff Reporter
May 23, 2018 • No Comments
It's not everyday someone from a small town like Wylie gets noticed by a Nobel Peace Prize winner. Freshman Christian Johnson was nominated to attend the National Academy...
Recent Features Stories
Polo drive for free dress
Want to wear jeans and spirit wear the last week of school? National Honor Society is working with Wylie Way Outfitters to start a polo drive. All donations will go to students in need of clothes before the 2018-2019 school year starts. Donate clean polos of solid color, khaki pants, docker style pants, or dress code appropriate shorts to the collection tables in the cafeteria and towers. Seniors may bring clothes May 16-18 before school. All other grades bring clothes May 21-23 before school. Bring a one time donation of three or more clean acceptable clothing items in good condition and your school badge to the donation table. You will receive a special sticker that lets you wear jeans with a spirit or college shirt for the rest of the school year. For more information, contact NHS Co-Advisor Mrs. Amy May at
[email protected]
Graduation steamed live
Have friends or family that can't make it to Allen Event Center to watch your loved one graduation? No worries! Allen City Television, the Emmy® award-winning municipal television station in Allen, Texas, will live stream this year's graduations FREE on its YouTube channel. This means that friends and family can watch the ceremony LIVE, no matter where they are! Just share the following link to spread the joy of this special day: https://www.youtube.com/c/AllenCityTV/live.
Pre-order graduation flowers
The PTSA is hosting a sale for graduation flowers. Pre-order flowers for graduates by going to the link below. Pick them up at the Allen Events Center on graduation day. Flowers are available for purchase at graduation, but pre-ordering is the easiest. https://www.thecommencementgroup.com/wylie-east/
After a week since Florida's tragedy, Principal Mike Williams announced that the following Wednesday would be the day to honor those 17 victims who p...

Loading ...