A day in the life of a Raider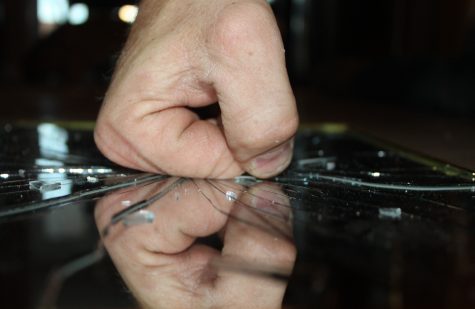 Melissa Wrobel, journalism student
She observes her reflection, sadly admitting what she craves - looking sickly thin with long, elegant hair that stops at the small of her back; he acknowledges the lack of the... Read More »
May 9, 2016 • 0 comments
Trans-forming public restrooms
May 2, 2016

Late grade catastrophe: teachers need to grade in a timely manner
April 28, 2016
View All »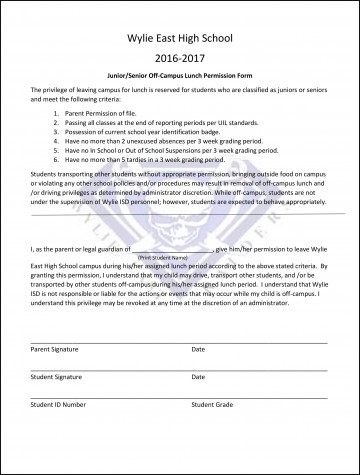 To receive off campus lunch, students must return the off campus lunch form signed by a parent to either student services office. The privilege of leaving campus for... Read More »
May 27, 2016 • 0 comments
In 2015-2016, the school had a record 22 athletes across every sport signing to compete in their respective sports at the collegiate level. "I have worked with a... Read More »
May 19, 2016 • 0 comments
Recent Features Stories
View All »
Announcements
Car Wash
The cheerleaders are hosting a car wash Saturday, May 21 from 9 a.m. to 1 p.m. at Brookshire's.
Ultimate Frisbee
NHS is hosting an Ultimate Frisbee Tournament May 21. See Mrs. May in room 953 for more details.
NHS Book Drive
The National Honor Society is sponsoring a book drive from May 17 through May 23. Hartman and Akin Elementary will receive the new or gently used books donated. Cupcakes will be awarded to the homeroom with the most books donated.
Marquee
See your name in lights! Would you like to 'Shout Out' an encouraging message for everyone to see? Sign Up to use the Wylie East Marquee. Your Message will run continuously from Friday to Friday. Each message costs $20. Proceeds go to the senior class of 2016. To sign up and schedule your Wylie East marquee announcement, contact Dawn Shirley (
[email protected]
or (214) 552-6698). Payment is due at the time of ordering.
Download the free Aurasma app to see videos in the yearbook. Follow Wylie East High School Yearbook to see what photos in the yearbook have a video attach... Read More »
View All »
Beast Ballots

Loading ...
In 2015-2016, the school had a record 22 athletes across every sport signing to compete in their respective sports at the collegiate level. "I have worked with a lot... Read More »
May 19, 2016 • 0 comments
Michael Turner, Sports Editor, The Dynasty
The school's track team went to Regionals in hopes that some of their athletes will qualify for State. And qualify, they did. Junior Justin Young placed second in the 110... Read More »
May 9, 2016 • 0 comments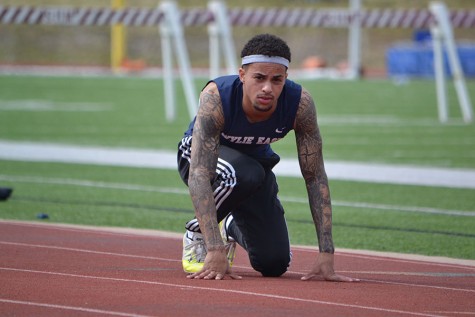 Theresa Simmons, Reporter, The Dynasty
It's the district 800 meter run at Wylie ISD stadium. It's the last 200 meters. Only the top four advance to area, who's going to make it?  He gets fifth… but wait… It's... Read More »
April 20, 2016 • 0 comments
Recent Sports Stories
View All »