A Day in the life of a Raider
Rhapsody Kilgore, Contributor
Think about the month of December. Okay so probably the number one thing that came to mind was Christmas. With Christmas comes thoughts of snow, cookies, family time, religious... Read More »
December 5, 2014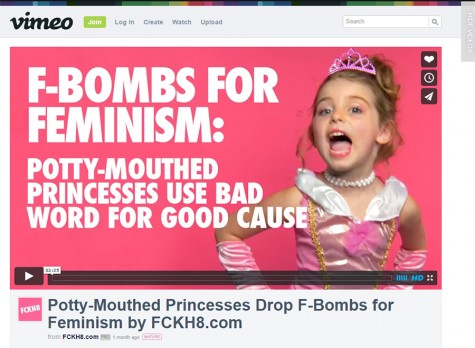 Kyleigh Anderson, Sports Editor
"F-Bombs for Feminism: Potty-Mouthed Princesses Use Bad Word for Good Cause" is the latest video gone viral. Little girls,... Read More »
December 5, 2014
I don't got twenty dollars in my pocket
November 21, 2014
High school hallways are fast lanes
November 18, 2014
View All »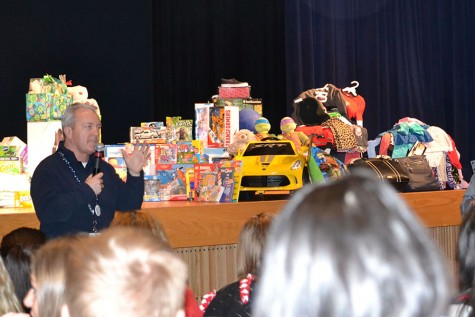 Casi Thedford, Adviser
Six families adopted, showered with gifts Tears, hugs, handshakes and smiles were present for the gift exchange Dec. 19 in the auditorium of Wylie... Read More »
December 19, 2014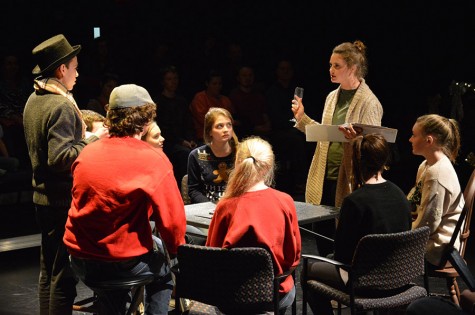 Camila Garcia, Contributor
Sitting around the dinner table, theatre students act as the Cratchit family from "A Christmas Carol." The theatre department performed "A Seussified Christmas Carol"... Read More »
December 15, 2014
To address an overcrowding situation on bus route 804, effective Wednesday afternoon, Dec. 17, the bus route for selected stops in the Creek Hollow neighborhood will... Read More »
December 15, 2014
Recent Features Stories
View All »
Announcements
Star Award
Wylie East FFA attended the district 5 FFA banquet Dec. 9 in Prosper. Shyann Holley received the Star Chapter Farmer in Production (only one given in The District). Shyann had to compete against 25 schools in the district including Allen, All Frisco schools, all McKinney schools, all Plano schools and several small schools in the area. Shyann exceed the field in record keeping, public speaking and her swine Projects. Mr. Tracy Vernon is the WEHS FFA advisor.

College testing deadlines
The deadline to register for the Jan. 24 SAT is is Dec. 29. The deadline to register for the Feb. 7 ACT is Jan. 9.

FFA fundraiser approaches
The FFA Supporter Club is selling raffle tickets for a home makeover by the company Taylor & Son. The more $25 tickets that are sold, the more the makeover will be worth, up to $10,000. To purchase a ticket contact Lori Brown at 972-740-2059 or visit the FFA Facebook page, https://www.facebook.com/pages/Wylie-East-FFA. The drawing is at the Wylie East FFA Banquet May 21, 2015. The winner will be contacted by phone if he or she did not attend the banquet and the winner will also be posted on the Facebook page.

Semester Exams
Semester exams take place Jan. 14-16. Only seniors may earn an exam exemption.


The Wylie East High School student body gathered to show school spirit for the Crosstown Showdown game, as football and volleyball players were welcomed... Read More »
View All »
Beast Ballots

Loading ...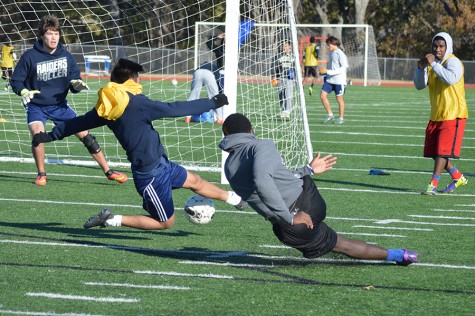 Haylee Nugent, Contributor
Ripping the ball, sophomore Eno Benjamin risks everything to score one last time during the competitive small sided drill Nov. 19. Benjamin is returning to soccer after... Read More »
November 19, 2014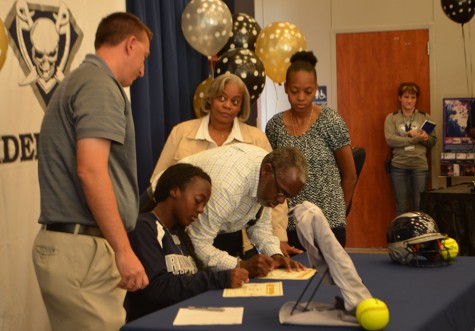 Andrea Coca, Contributor
Just imagine playing a sport since the age of 5, the one certain thing there for the long run. Then the day comes as a senior, signing a paper in front of family and friends... Read More »
November 14, 2014
Recent Sports Stories
View All »