A day in the life of a Raider
Audrey Wentz, Journalism Student
April 19, 2018 • No Comments
It's that time of year. Time to wake up at 6 every morning to go to before-school drill team practices. When practice is over, get dressed, and sit through every single bo...
Katelyn Farris, journalism student contributor
March 22, 2018 • No Comments
In life, appearance is everything. Nicely dressed people present a positive outlook to others. However, poorly dressed people present a negative outlook to others. This same pr...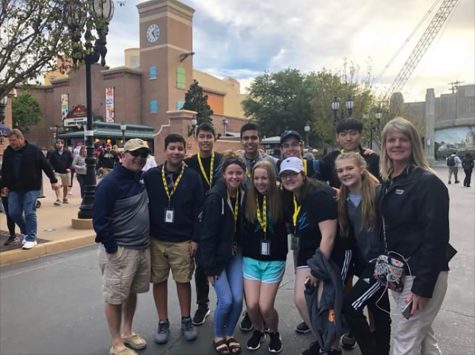 March 20, 2018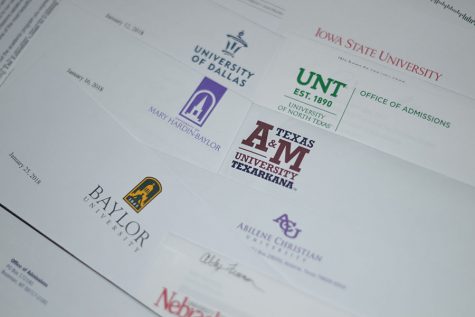 10 factors students forget to consider when finding the right college
February 23, 2018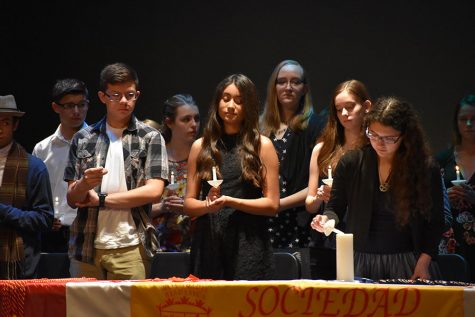 Eden Stegall, Staff Reporter
April 20, 2018 • No Comments
The Spanish Honor Society Induction was April 12 in the Auditorium. Thirty-two new members were added. A reception in the Media Center directly followed the induction...
Recent Features Stories
Parents of juniors
It's that time of the year. The class of 2019 is about to become seniors. The Senior Parent Committee for next year's graduating class is having their first meeting April 23 at 7 p.m. The meeting is hosted by the school Parent Teacher Student Association. It will take place in the school's cafeteria. All of the senior parents are invited to the meeting and encouraged to come. By attending, parents will learn more about what is to come for their children as they become seniors. For more information, please contact PTSA President Jill Hill at
[email protected]
PTSA Facebook Auction
The Senior Parent Committee Class of 2018 and PTSA is hosting an online auction to raise money for PTSA sponsored events. The committee is hosting a WEHS Facebook auction. The auction will open April 16 at 6 p.m and end April 27 at 10 p.m. Access the auction on www.facebook.com/WEHSauction. Place all bids in the comment field for each item. Items up for bid are the best graduation seats and football season tickets. Make sure to watch your bid throughout the auction period. Winners will receive information concerning item pick up and payment at the end of the auction.
Spring smack down
The Lady Raider volleyball program is hosting their ninth annual Spring Smackdown Grass Volleyball Tournament May 12. Anyone can participate, team members do not have to be a Wylie East student. Each team consists of four to six players of all ages and skill level and may be co-ed. There are two different divisions, competitive and just for fun, depending on what competition each team wants to face. Additionally, there will be prizes for each first place team and a guarantee of three matches. Each team is required to fill out a form and make their payment of $100 by May 3. Sign up at: goo.gl/HW1pfD
After a week since Florida's tragedy, Principal Mike Williams announced that the following Wednesday would be the day to honor those 17 victims who p...

Loading ...