A day in the life of a Raider
Kristin Gooch, Staff Reporter
There is nothing shady about healthy relationships In homeroom we have recently discussed healthy relationships, how to maintain them and be trustworthy... Read More »
March 17, 2015
Ash Thomas, Staff Reporter
Let's talk about the word crazy. I asked a few students what it is, and they think to be crazy means to be "insane," or to be a "wild psycho." Typically,... Read More »
February 19, 2015
High school students: a little too friendly Bellowing laughter heard from miles away. Cheeks bursting with red. Electric currents running through your... Read More »
February 17, 2015
Up and coming artist Dylan Gardner is something to listen to
February 17, 2015

Seussical the Musical: Oh, a place you should go!
January 30, 2015
View All »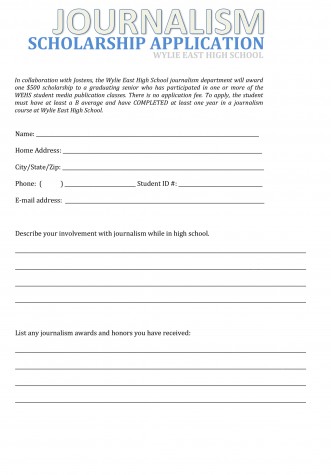 Seniors completing one or more year's in the WEHS yearbook or newspaper classes are eligible to apply for a $500 scholarship courtesy of Jostens Yearbooks and the journalism... Read More »
March 27, 2015
Caroline Witty, Staff Reporter
National Dance Honor Society inducts new members Toward the end of last year the dance instructor, Stephanie Jackson, and the drill team coach, Brittany... Read More »
March 27, 2015
Ash Thomas, Staff Writer
Sophomore writes PB&J song, performs at talent show This year's talent show was full of singing, dancing, poem writing and everything in between.... Read More »
March 24, 2015
Recent Features Stories
View All »
Announcements
Girls soccer playoffs
The girls varsity soccer team kicks off playoffs against Frisco Liberty at 7 p.m. March 27 at Frisco Liberty High School. Tickets are $4 for adults and $3 for students.

Art students compete in VASE
Forty art students competed at the Regional Visual Arts Scholastic Event (VASE) with 28 medalists on 42 student art pieces. The competition was held March 7 at Garland High School. The students were judged on visual aspects of the piece as well as an interview with a juror. The students discussed the elements of design and the technical processes that went into their work. Sophomores Andrew Calkin, Ariel Camperetto, juniors Rosie Hopwood and Lesley Howard advanced to the state competition held at the Hilton Anatole Hotel in Dallas April 25.


Robotics team finishes seventh at district, moves on to regionals Feb. 14 Although the competition is not exactly the battle between... Read More »
View All »
Beast Ballots

Loading ...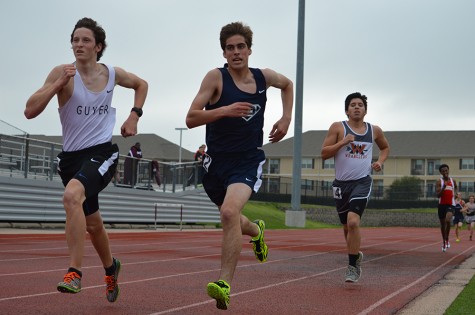 Jessica Blakeley, Staff Reporter
Competing at the 2015 Park Place Lexus Invitational at Wylie Stadium March 19, track ran in multiple events such as hurdles, long distance and sprints. Going against the clock,... Read More »
March 27, 2015
Rhapsody Kilgore, Staff Reporter
All good things come to teams when preseason ends. It's officially baseball season. Junior varsity went 4-1-1 in their preseason time while varsity went 2-1-0. But now its... Read More »
March 19, 2015
Recent Sports Stories
View All »