A day in the life of a Raider
Ash Thomas, Staff Reporter
Let's talk about the word crazy. I asked a few students what it is, and they think to be crazy means to be "insane," or to be a "wild psycho." Typically,... Read More »
February 19, 2015
High school students: a little too friendly Bellowing laughter heard from miles away. Cheeks bursting with red. Electric currents running through your... Read More »
February 17, 2015
Up and coming artist Dylan Gardner is something to listen to
February 17, 2015

Seussical the Musical: Oh, a place you should go!
January 30, 2015
View All »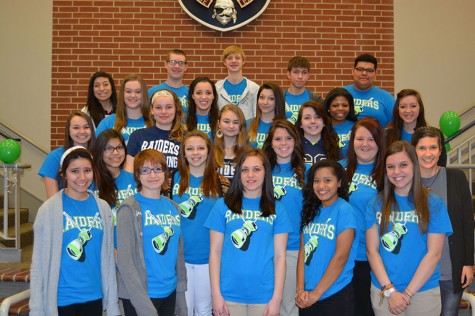 The Dynasty yearbook featured in 2015 Jostens Look Book The Dynasty yearbook has been recognized for excellence and featured in the 2015 Jostens Look... Read More »
March 2, 2015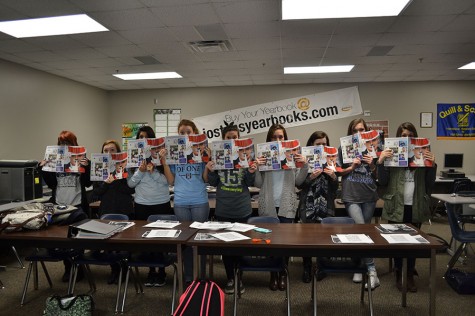 Ash Thomas, Staff Writer
Blueprint staff has year of accomplishments; highlighted by The Raid From The Raid to Blue Print, from Best of School Newspapers Online to JS Printing's... Read More »
February 27, 2015
Brooke Vincent, Editor in Chief
No need to panic, Stay Calm and Think College Week will take place the week of March 2. During the daily announcements, home room activities and Think College Thursday... Read More »
February 27, 2015
Recent Features Stories
View All »
Announcements
School Newspaper
The online student newspaper staff has published three stories this year on Best of SNO, School Newspapers Online, and because of that, they've just awarded the staff with the Excellence in Writing badge for 2014-2015!

Wylie High School's NHS presents Think College Thursday Night
All high school students and parents are invited to attend Think College Thursday Night, presented by Wylie High School's National Honor Society, from 6-9 p.m. March 5 at Wylie High School. Learn more about the event and register at thinkcollege.webs.com.

Swine Exhibitors
WEHS FFA members traveled to San Antonio for the livestock show. Following are the results: Shyann Holley placed second in the market barrow show with her heavy weight Duroc. Colin Wallis placed eighth with his Duroc. Preston Prater and Garrett Williams were also exhibitors.

Wylie Heat
The Wylie Heat Special Olympics Basketball game has been rescheduled for March 19 at 6:30 p.m. at the WHS Main Gym. Tickets are $5 for adults and $2 for students.


Robotics team finishes seventh at district, moves on to regionals Feb. 14 Although the competition is not exactly the battle between... Read More »
View All »
Beast Ballots

Loading ...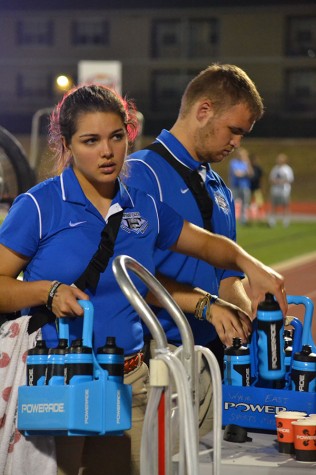 Kayla Corley, Contributor
Trainers make difference in athletes' lives CRACK! A football player hits his knee against another player's helmet. With no coach in sight, who do... Read More »
March 4, 2015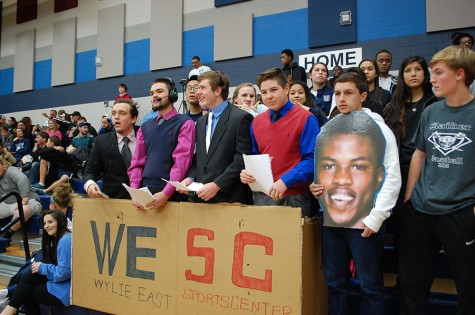 Michael Turner, Contributor
In an attempt to bring as much spirit to the school as possible, seniors Cole Freda, Jacob Zaborsky and Tate Wood brought to life their very own SportsCenter. Following... Read More »
March 3, 2015
Recent Sports Stories
View All »