A day in the life of a Raider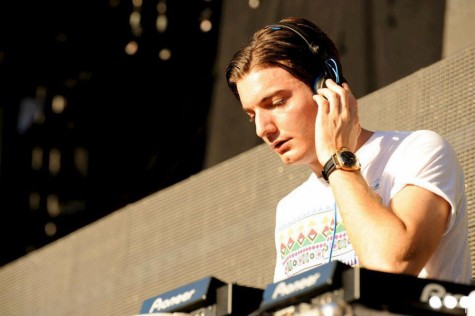 Rhapsody Kilgore, Staff Reporter
It's ironic how the first single dropped by disc jockey and music artist Alesso is named 'Cool', when it's the complete opposite of that. Alessandro Lindblad, or... Read More »
April 6, 2015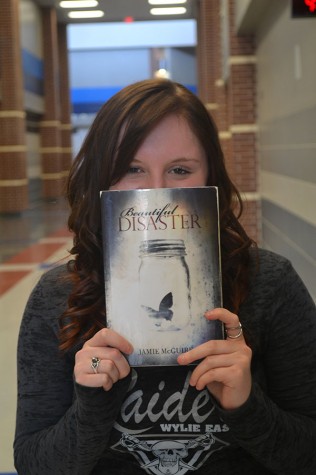 A fresh start, a bad boy, a Vegas mob, and an enduring love. Beautiful Disaster by Jamie McGuire has it all, and is by far one of the most compelling novels I have had the... Read More »
March 31, 2015

The Rixton in remarkable review
March 31, 2015
March 17, 2015
Medicated: Fighting the stigma of mental illness
February 19, 2015
View All »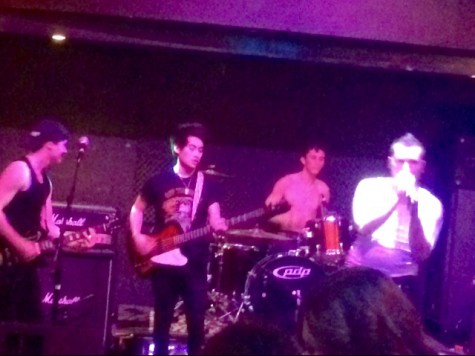 Kathlyn Rogers, Contributor
The lights dim, the room is silent, suddenly the sound of drum sticks counting off echoes. The strum of a guitar plays and vocals of one front man call out.  It's... Read More »
April 17, 2015
Caroline Witty, Staff Reporter
ITS hosts first male beauty pageant This year the school's chapter of the International Thespian Society is hosting the first ever Big Man On Campus... Read More »
April 17, 2015
Congratulations to FFA members competing in the Wylie Show and Sale held April 8-11. "Wylie Show and Sale had a great year for our FFA kids," FFA advisor Tracy... Read More »
April 17, 2015
Recent Features Stories
View All »
Announcements
Transportation to state game
Lady Raider's soccer is going to state, again! They play Thursday at 9:30 a.m. in Georgetown. If they win, two student buses will transport 80 students and eight sponsors to the game Saturday. Each student must pay $30 to ride the bus. Any student who was assigned to ISS or OSS for disciplinary reasons in the past is not allowed to ride the bus. At least 30 students must reserve a spot for the first bus to go to the game. For the second bus, another 30 students must sign up for it to travel to Georgetown. The students are required to complete a transportation request form signed by parents before they travel on the bus, and are required to make the round trip. No riding back with a friend. Students must pay the $30 to Rhonda Hall in the front office and return a completed permission form Friday, April 17. No money will be taken the morning of the trip.

ACT testing
An ACT test will be administered at the school April 18 with a check-in time of 7 a.m.

Advanced theatre auditions May 5
Students interested in advanced theatre can try out from 4:30-6 p.m. May 5 in the auditorium. All students must have completed a Theatre I course or have proof of advanced theatrical knowledge, to be eligible to audition. For more information or to pick up the paperwork, visit theatre teacher Andrea Farnham in room 508.


Rehearsing for an upcoming event, Prestige choir is preparing pieces to present for their show, Free Ride. The choir will be singing hits like Happy... Read More »
View All »
Beast Ballots

Loading ...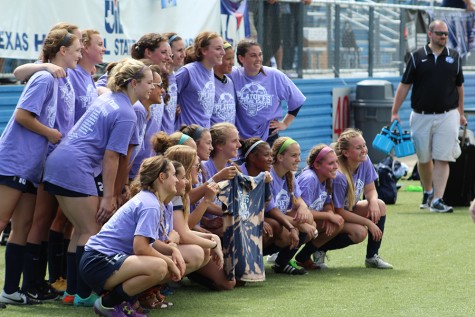 Michael Turner, Reporter
Varsity girls soccer will face same team as last year for state championship The varsity soccer girls have had plenty of motivation since last season's... Read More »
April 16, 2015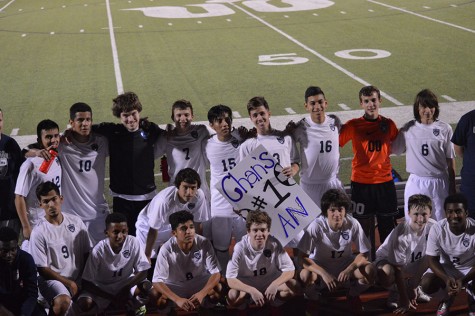 Jamie Tourtillot, Contributor
Varsity boys soccer advances to playoffs The boys varsity, soccer team went undefeated in district securing a place in playoffs. The first playoff game... Read More »
April 12, 2015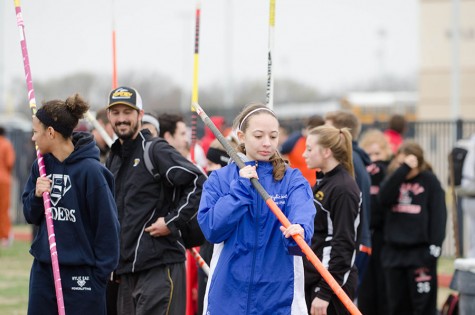 Junior Abigail Tucker prepares to compete in pole vaulting. Four field event athletes including Tucker advanced to the Area track meet April 8 and many qualified to run... Read More »
April 8, 2015
Recent Sports Stories
View All »