A day in the life of a Raider
Michael McGuinness, Staff Reporter
Ray Goren is like no artist I have ever heard. He provides the perfect combination of the soft sounds of the blues with the catchy upbeat sounds of rock. Goren is a 15-year-old... Read More »
November 6, 2015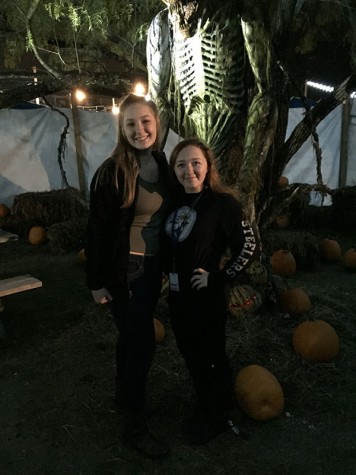 Kailee Zercher, News and Features Editor
Newspaper staff members have fangtastic time at Thrillvania Looking for a place that will frighten you and your friends? Have a spooktacular time at Thrillvania... Read More »
November 2, 2015

Keeping up with 'Scream Queens': 3rd episode review
October 26, 2015
View All »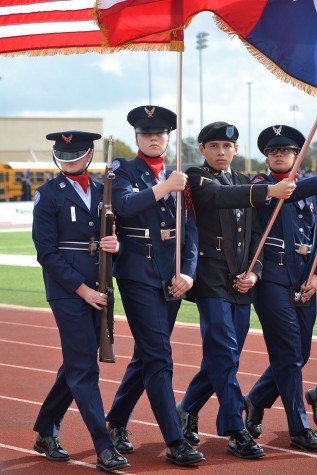 Caroline May, Staff Reporter
Participants set aside the time to honor those who have fought for the country during the Veterans Day ceremony at Wylie ISD Stadium Nov. 11. Reserve Officer Training... Read More »
November 13, 2015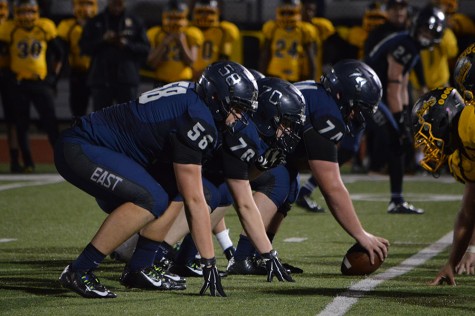 The varsity football team will play The Colony High School Friday at 5:30 pm at AT&T Stadium. Friday, students are allowed leave at 2:20 p.m. if a parent note... Read More »
November 10, 2015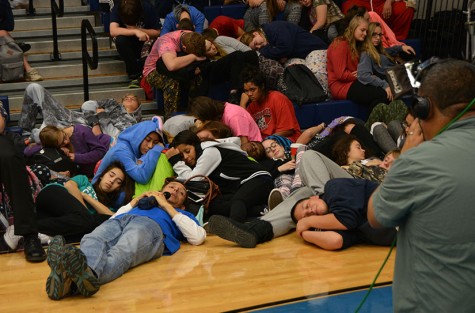 Katherine Bates, Contributor
WFAA Channel 8 hosts Alarm Clock pep rally in gym The Sapphires and cheerleaders are sprawled out on the floor. The football players, sitting in chairs,... Read More »
November 9, 2015
Recent Features Stories
View All »
Announcements
Clay Accolade
At the Pre-Area audition, Clay Mobley will go on to Area auditions. The next audition is in January for the chance to sing in the Texas Music Educators Association (TMEA) All-State Choir. (If that happens, this will be Mobley's third time to earn a spot in All-State).

Go vote
Vote for our players to win the Subway and Dave Campbell's Texas Football Subway Super Team – to be made up of the best and brightest stars in Texas High School Football. http://www.texasfootball.com/subwaysuperteam/ Fans are invited to vote once per day until the deadline of Dec. 31.

Ring Ceremony
All members of the Class of 2017 are invited to take part in the annual Ring Presentation Ceremony in the auditorium Dec. 3. All students participating may choose a teacher to present them their ring. Stop by Office 805 for information.

Financial Aid
A Financial Aid Night is scheduled for Dec. 1 at 7 p.m. in the media center. The primary audience for this Financial Aid Night is senior students and their parents, but any student and parent may attend. A financial aid representative will be discussing grants, loans, scholarships, and how to complete the FAFSA, which is very important in the financial aid process. If you have any questions about this, please see your counselor or check the Wylie East Counseling web page.


Beast Ballots

Loading ...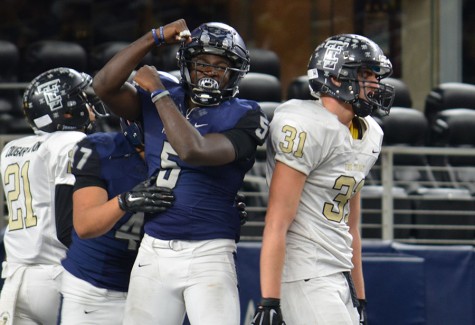 After a great win by the Raiders this past Friday, the schedule for next week's Area Round playoff games at AT&T Stadium is confirmed: Nov. 21 varsity football will... Read More »
November 16, 2015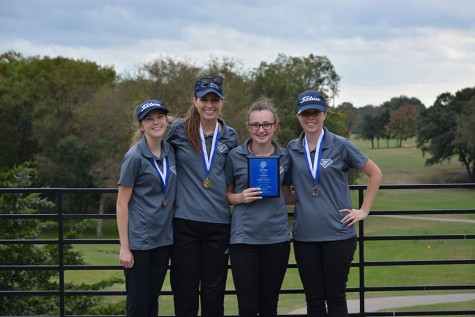 The junior varsity golf teams played in the Forney Tournament at Firewheel Golf Course. "Both teams played well! It was a great day to be a Raider golfer!," coach Melinda... Read More »
November 11, 2015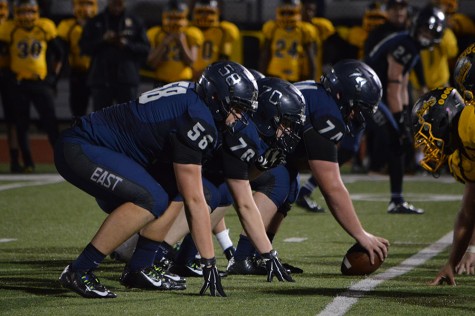 The varsity football team will play The Colony High School Friday at 5:30 pm at AT&T Stadium. Friday, students are allowed leave at 2:20 p.m. if a parent note has... Read More »
November 10, 2015
Recent Sports Stories
View All »