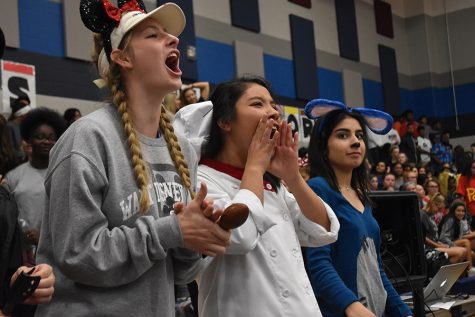 Kayla Robertson, journalism student
October 17, 2018 • No Comments
From royalty to western day, there's a spirit day every week. Some students dress up and go all out, while others want nothing to do with it. Students may dress up on Thursdays...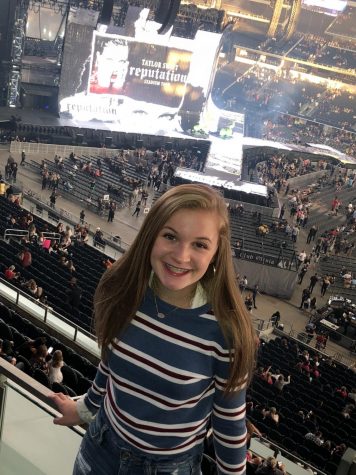 October 16, 2018 • No Comments
The answer to that question is no. I was not ready for it. The second she entered gave me goosebumps, the bass made my seat rumble, and I'm not gonna lie, tears almost came...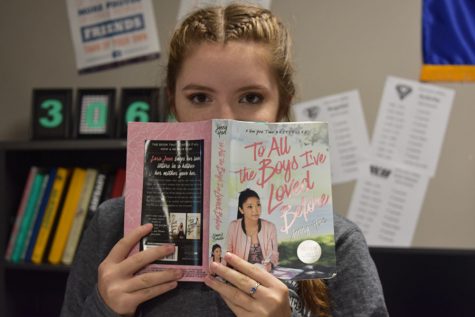 Dear reader, you'll love this book and movie adaptation
August 27, 2018
Warning: we may snap at anytime!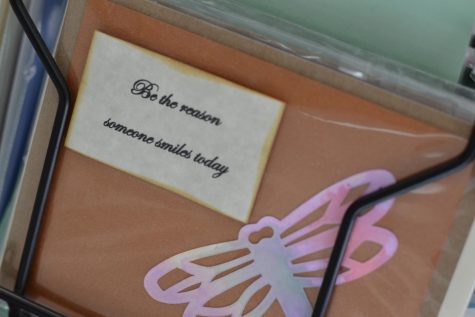 October 18, 2018 • No Comments
Angela Riley, transition to life teacher at Achieve Academy, is working with her students to make greeting cards, magnets and clipboards. Ms. Riley wanted her students...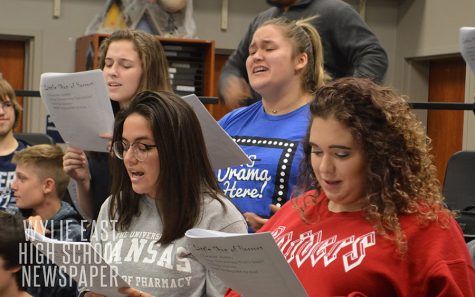 Avery Platt, journalism student
October 16, 2018 • No Comments
Little shop, little shoppa horrors. Bop sh-bop, you'll never stop the terror. Little shop, little shoppa horrors. No, oh, oh, no, oh, oh, no, oh, oh, no! This is a theme...
Recent Features Stories
Hoco Themes
Homecoming week is Oct. 22 – 26. This year's homecoming theme is Game On. Twin Day is Oct. 22 where students can dress alike as twins or as "Player 1 and Player 2". "Superhero vs. Villains" day is Oct. 23 where students join the superhero side or the villain's side and become their favorite character. Dress like a character day is Oct. 24 where students dress up as a board game or video game character. "Playing games through the Ages," is a blast from the past Oct. 25 where students sport attire from their favorite decade like The Roaring 20s or the Disco Era of the 70s. The final day is "Color Wars" Oct. 26. Each class is assigned a certain color to wear. Freshman are royal blue, sophomores are gray, juniors are black and seniors are navy blue. Students can also wear their mums on that Friday. For more information, contact Amy Tietjen at [email protected].
Attention senior parents:
The yearbook staff is selling senior ads or "baby ads" to highlight your student in the yearbook. These tribute ads are only available to seniors.  The final deadline to purchase a senior ad at full price is Friday, Nov. 2. Senior ads can be purchased online at www.jostensyearbooks.com or pick up an order form in room 826. Order forms are also available on PeachJar. Email [email protected] if you have any questions.
Hoco parade food
In-N-Out Burger teamed up with the Sapphires for the homecoming parade Oct. 22. For only $5, students can buy a meal from In-N-Out consisting of a burger, chips and a drink. This meal is only for the homecoming parade and will get served before the parade from 5-6:30 p.m. Tickets are on sale Oct. 15-19 during Power Hour. Students can also buy tickets from any Sapphire member. Each ticket must be bought in advance to receive the food at the parade. Tickets for the homecoming dance are also on sale for $20 if bought before the dance. Tickets are $25 at the door. For more information, contact Sapphire Advisor Mrs. Brittany Miller at [email protected].
Everyone began screaming with excitement when the music came on and athletes, teachers and other student leaders began dancing in the gym Sept. 27. Ha...

Loading ...