A Day in the life of a Raider
Rhapsody Kilgore, Contributor
Think about the month of December. Okay so probably the number one thing that came to mind was Christmas. With Christmas comes thoughts of snow, cookies, family time, religious... Read More »
December 5, 2014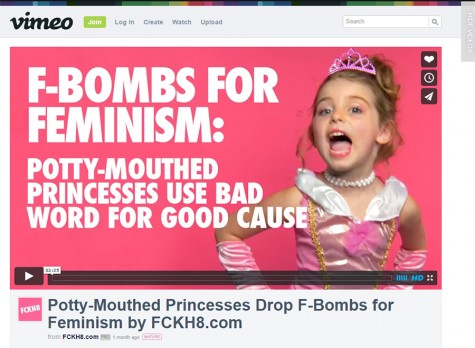 Kyleigh Anderson, Sports Editor
"F-Bombs for Feminism: Potty-Mouthed Princesses Use Bad Word for Good Cause" is the latest video gone viral. Little girls,... Read More »
December 5, 2014
I don't got twenty dollars in my pocket
November 21, 2014
High school hallways are fast lanes
November 18, 2014
View All »
Visit the link below to apply for Wylie ISD local scholarships: https://wylieisd.eformsolutions.com/wylieisd/scholarships The... Read More »
January 21, 2015
The Wylie East High School academic UIL team traveled to Princeton this past weekend. Twenty students competed in 13 events. Sophomore Cameron Nardiello won fourth... Read More »
January 14, 2015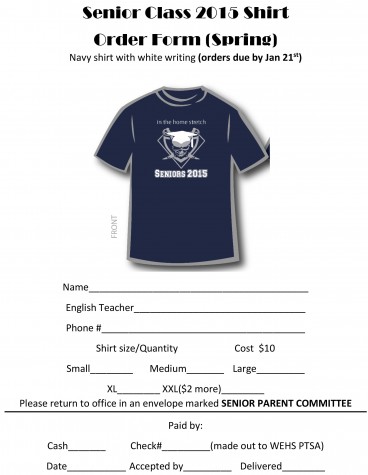 Get your senior class spirit shirts. Order forms are due in the front office by Jan. 31. T shirts are just $10.
January 12, 2015
Recent Features Stories
View All »
Announcements
Last day to order yearbook
The absolute last day to order a yearbook is Jan. 30. No orders will be accepted after this date. Order online at www.jostensyearbooks.com or visit room 125 for an order form.

Mock ACT-SAT
WEHS will host a mock SAT-ACT combo test Saturday, Feb. 28 at 8:30 in the Commons. Cost of the mock test is $15.00. Any student who would like to participate needs to sign up with Mrs. Ragsdale in the counseling center by Wednesday, Feb. 25.

FFA fundraiser
The FFA Supporter Club is selling raffle tickets for a home makeover by the company Taylor & Son. The more $25 tickets that are sold, the more the makeover will be worth, up to $10,000. To purchase a ticket contact Lori Brown at 972-740-2059 or visit the FFA Facebook page, https://www.facebook.com/pages/Wylie-East-FFA. The drawing is at the Wylie East FFA Banquet May 21, 2015. The winner will be contacted by phone if he or she did not attend the banquet and the winner will also be posted on the Facebook page.


Two choir members auditioned Nov. 11 at the pre-area level at the all state choir process. Both Grant Peterson and Clay Mobley auditioned successfully... Read More »
View All »
Beast Ballots

Loading ...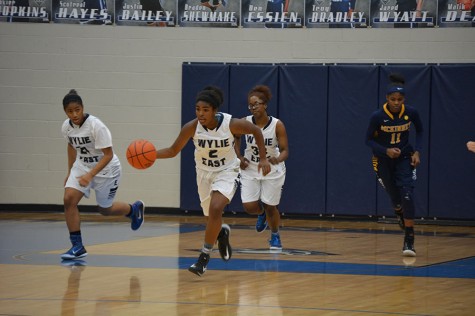 Following sophomore Breanna Stephens, juniors Priscilla Murray and Jessica Carter recover a rebound. The varsity girls played McKinney High Jan. 9. They fell short 65-40.
January 12, 2015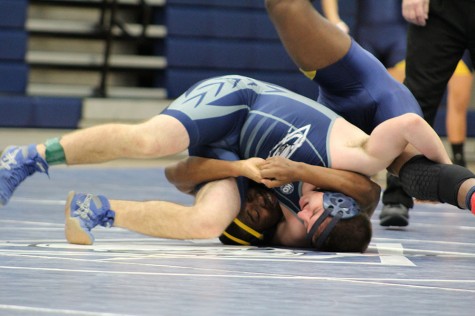 The wrestling team hosted McKinney High Jan. 8 and came away with a huge 48-18 victory. "I got a pin within the first 30-45 seconds," junior David Beddow said. "We... Read More »
January 9, 2015
Recent Sports Stories
View All »