A day in the life of a Raider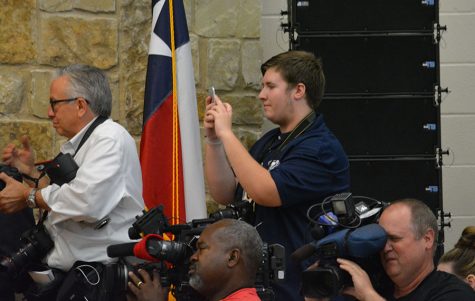 Michael Turner, Editor in Chief
I've never felt a rush like I did the day I found myself standing in the same room with a former President, specifically, George W. Bush, a President I've looked up to... Read More »
September 22, 2016 • 0 comments
September 13, 2016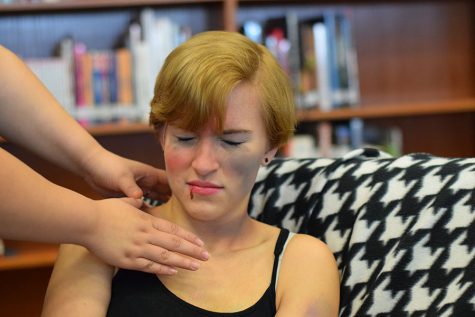 School raises awareness for growing problem
September 8, 2016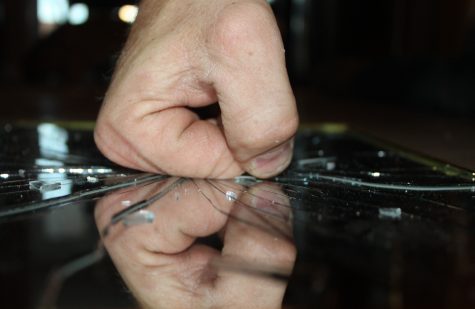 May 9, 2016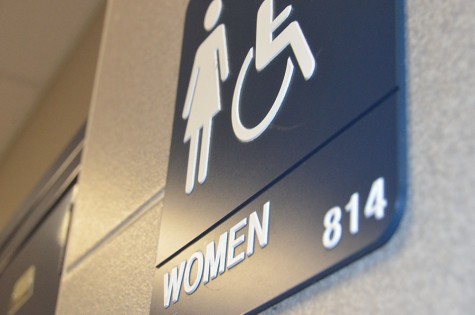 Trans-forming public restrooms
May 2, 2016
View All »
Zoe Villegas, Staff Reporter
Pride of the East freshmen have their own senior mentors as they take on the journey of their first year of marching band. Students have been getting to know the senior... Read More »
September 23, 2016 • 0 comments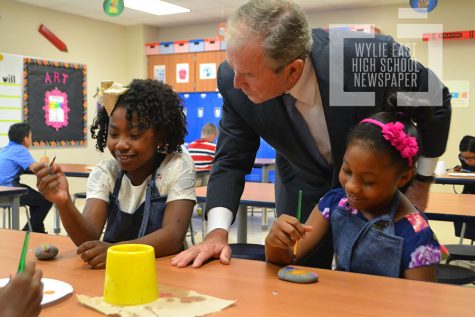 Wylie ISD, labeled by Dallas Morning News as the best district in Texas for the last two years, opened its' doors to a large crowd on the morning of Sept. 15, at its... Read More »
September 15, 2016 • 2 comments
Recent Features Stories
View All »
Announcements
Musical
Want to Audition for the Cinderella the Musical? Come to the choir and theater musical audition meeting Sept. 21 during B lunch in the auditorium.

Changes to FAFSA
All seniors should attend the Financial Aid Information Meeting Sept. 27 at 7 p.m. in the Wylie East Auditorium. There have been major changes to the submission deadlines for the FAFSA (Free Application for Federal Student Aid). This form should be completed by every senior who anticipates attending any type of college or university in the 2017-18 school year. Students can submit their FAFSA as early as Oct. 1, 2016, using their parent's 2015 income information. All of this will be explained at the meeting. Again, this is an extremely important meeting for every senior and his/her family.


Download the free Aurasma app to see videos in the yearbook. Follow Wylie East High School Yearbook to see what photos in the yearbook have a video attach... Read More »
View All »
Beast Ballots

Loading ...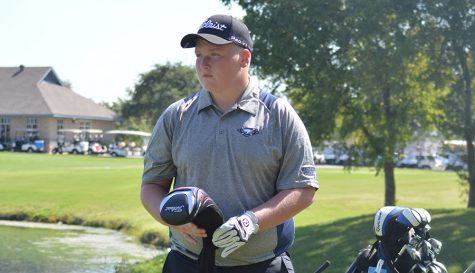 Harper Taylor, Clubs & Organizations Editor of The Dynasty
Observing his competitors, junior Keaton Black waits at the 10th hole. He competed at the Richardson High School Invitational at the WaterView tournament Sept. 21 and placed... Read More »
September 22, 2016 • 0 comments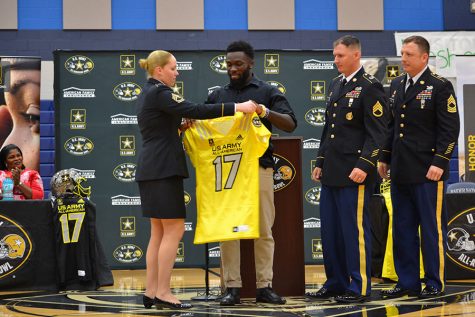 Michael Turner, Editor in Chief
The U.S. Army All-American Bowl, hailed as the nation's premier high school All-American game, features 90 of the best high school football players across the country. ... Read More »
September 20, 2016 • 0 comments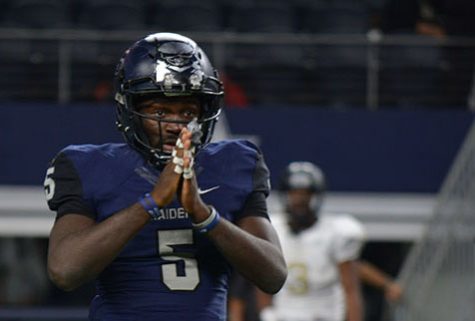 Michael Turner, Editor in Chief
With every season, new opportunities arise. The varsity team, following a district championship amidst a 10-2 season, hope to build upon its prior season's success even... Read More »
September 2, 2016 • 0 comments
Recent Sports Stories
View All »