Giving thanks to above is not a sign of excessive celebration
Hang on for a minute...we're trying to find some more stories you might like.
Victory is the crown jewel of every sport. The battle each team fights to achieve, and afterward celebrates for hard work. Because face it, players earned that victory. Athletes have the right to celebrate, right? What about pointing a finger to the sky as a religious symbol? Is that really an act of excessive celebration?
The Columbus High School Cardinals were disqualified due to a gesture that the anchor runner made as he crossed the finish line. That Runner was Derrick Hayes. He pointed to the sky as he crossed the finish line in the 4 x 100-meter relay. When Hayes's father was interviewed, he believed his son was giving thanks to God.
Although UIL rules state that no excessive celebration is allowed, students have every right to be happy with their victory especially if they are doing it as a religious symbol. Excessive is defined as more than is necessary, normal or desirable; immoderate. Pointing your finger into the sky is no more than normal, just like a football player jumping in the air and cheering after a touch-down. Has society become so concerned with people's feelings getting hurt or religious equality that celebration of a victory must be done in silent?
According to sports.yahoo.com "After an investigation, the University Interscholastic League of Texas concluded that religion played no role in the disqualification that the basis of the decision was due to the student-athlete behaving disrespectfully, in the opinion of the local meet referee."
Even though this case is not all that it was made out to be, it raises the question: would UIL pursue a student who was honestly celebrating a victory?

About the Writer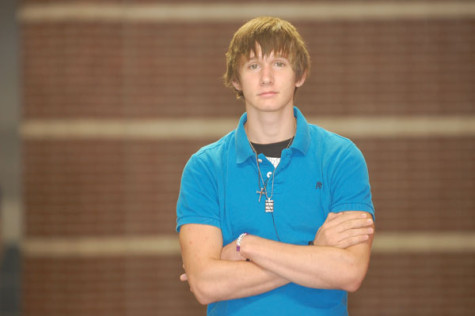 Josh Radkowski, Assistant Sports Editor
Hey I'm Josh Radkowski. I'm assistant sports editor, I play football and have been playing since 7th grade. I believe in God and try to do well in...