Saving lives one course at a time
Law enforcement students earn certificates from FEMA
Hang on for a minute...we're trying to find some more stories you might like.
Course after course throughout the whole school year has led up to this moment for students in Mr. David Lanman's class. Eighty-Five students in Law Enforcement took over 1000 hours of certification training to receive this honor.
The Federal Emergency Management Agency coordinates the federal government's role in preparing for, preventing and recovering from all acts of terror.
"FEMA's mission is to support our citizens and first responders," Mr. Lanman said, "to ensure that as a nation we work together to build, sustain and improve our capability to prepare for all hazards."
"
I firmly believe that this is one of the best things we can do for our students, to give them something tangible they can carry around with them."
— David Lanman
Each student in Mr. Lanman's class went through the process of taking a test to receive this certificate. Fifty-Eight students were given a certificate from FEMA.
"If you followed the course thoroughly and read the information," junior McKenna Steiner said. "The exams at the end are easy to pass."
They took two courses; IS 700a and IS 906. The IS 700a is intended for individuals with emergency management responsibilities including prevention, preparedness, response, recovery and mitigation. The IS 906's course provides guidance to individuals and organizations on how to improve the security in the workplace.
"Most first-responders and military personnel must have FEMA training," Lanman said. "FEMA allows people, equipment and resources to respond to an area in need quickly.
Students also learned, through Mr. Lanman, how to give Cardiopulmonary Resuscitation. Eventually, they became certified to give CPR. Sixty-One of his students became certified.
"I firmly believe that this is one of the best things we can do for our students," Mr. Lanman said, "to give them something tangible they can carry around with them."
Students in Mr. Lanman's class will now focus more on geographic information systems crime mapping. Crime mapping is used by analysts in law enforcement agencies to map, visualize and analyze crime incident patterns. They will do this for the rest of the school year.
"I really enjoy being able to prepare students interested in a career for public service by preparing them for what to expect," Mr. Lanman said. "These students made me very excited for next year."

About the Writer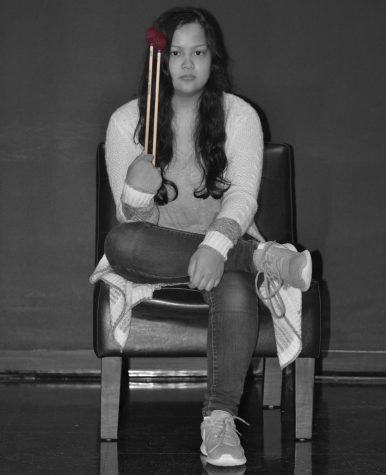 Zoe Villegas, Staff Reporter
If you've ever stopped and questioned your own intelligence, you're probably fine. Truly stupid people don't have that awareness. Hey! My name is Zoe, and I enjoy reading weird sentences like that one. Here is another: The title of "oldest person alive" is a relatively permanent one. Once you earn it, you get to keep it for the rest of your life. Anyways, this is my third year as a staff reporter for Newspaper. My love for writing started with a character named Doorkadoo; a kid who was given that nickname because everyone forgot what his first name was. I created his story and now I wish to create more. Besides writing, I love music. I play marimba for The Pride of the East. This is my fourth year performing for the school's marching band. During freshman year, my plan was to major in creative writing then become an author. As a senior, I plan to major in English then become a teacher. I never thought my career choice would change. Besides band and newspaper, I do nothing. So my boring bio is over. You're welcome internet.