MVP: Most Valuable Principal
Dedication ceremony honors Mike Williams
Students filling the stands, voices screaming out in support, cheering echoing against the walls. A sports team below, sprinting across the court, legs straining and lungs heaving, as they desperately try to score in the last seconds of the game. A referee's whistle blowing, signaling an end to the game. The crowd stands, all craning for a look at the final score. A cheer, low at first, then growing like a tsunami's wave, crashes through the crowd. It was a win. Their first win in a new gym.
Mike Williams, principal from 2007-2020, recently had the new gym, built over the past couple years, named after him as the "Williams Center." Mr. Williams spent nearly 40 years as a teacher, coach, and administrator for the WISD district, and he was the first principal for Wylie East when it first opened its doors.
"If Mike Williams had a third child, it would be Wylie East High School," Superintendent David Vinson said.
A ceremony was held Jan. 4 to celebrate the opening of the new gym and to honor and thank Mr. Williams for everything he's done for the school.
"
There are two dates on your headstone when you die: the day you were born and the day you die. What's important is the time between, the dash. Make the most of it. Live your dash."
— Mike Williams
"It was really nice to see so many people in our community share heartfelt stories about all that Mr. Williams has done not just for Wylie East but for the Wylie community as a whole," junior Mikalah Hodge said. "It made me feel proud to be a Raider and know that I have a part in continuing his legacy."
As part of the dedication ceremony, groups from throughout the school came together to help celebrate Mr. Williams. Sapphires, cheerleaders, choir, and various sports teams all played an integral part in the evening.
"I attended the Williams Center dedication as a Sapphire," Hodge said. "As a spirit organization, we primarily cheered and showed school spirit. I mainly served as encouragement and support."
Mr. Williams also spoke a few words about the legacy he was leaving behind and what the gym meant to him. Among other things, he spoke about one of his most memorable anthems, "Live your dash."
"There are two dates on your headstone when you die: the day you were born and the day you die," Williams said. "What's important is the time between, the dash. Make the most of it. Live your dash."
He also referred to a lyric in a George Strait song that says "I ain't never seen a hearse with a luggage rack," while discussing how a person can't take their possessions with them when they die. He impressed upon his students every day to make the most of every moment and to truly live and enjoy their experiences.
Current principal Tiffany Doolan also played a role in the dedication ceremony. She had asked Mr. Williams that if he could have any two seats in the gym, where would they be?
"Center court, right in the middle," Williams said.
She then revealed two custom seats reserved for Mr. Williams, complete with his name on the back and leather cushioning.
"You will always have a place in the Williams Center, just for you and Myra," Mrs. Doolan said.
Leave a Comment
About the Contributors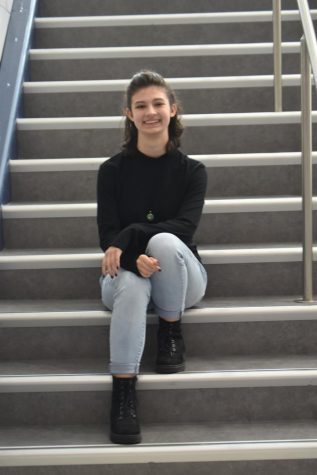 Hannah Hansen, Editor-in-Chief
Hello, everyone! I'm Hannah, this year's Editor-in-Chief. I am a senior, which is both exhilarating and absolutely terrifying. Outside of newspaper,...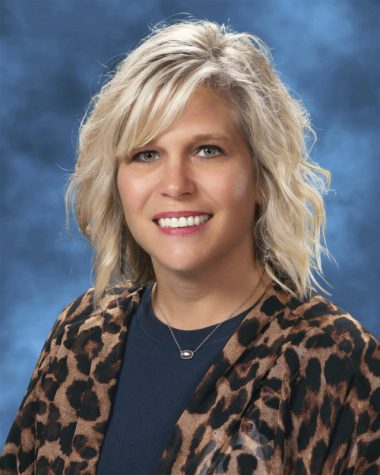 Casi Thedford, Adviser
Heads and tales
I teach my students all the workings of running news publications. This website allows us to showcase all the different journalistic styles...