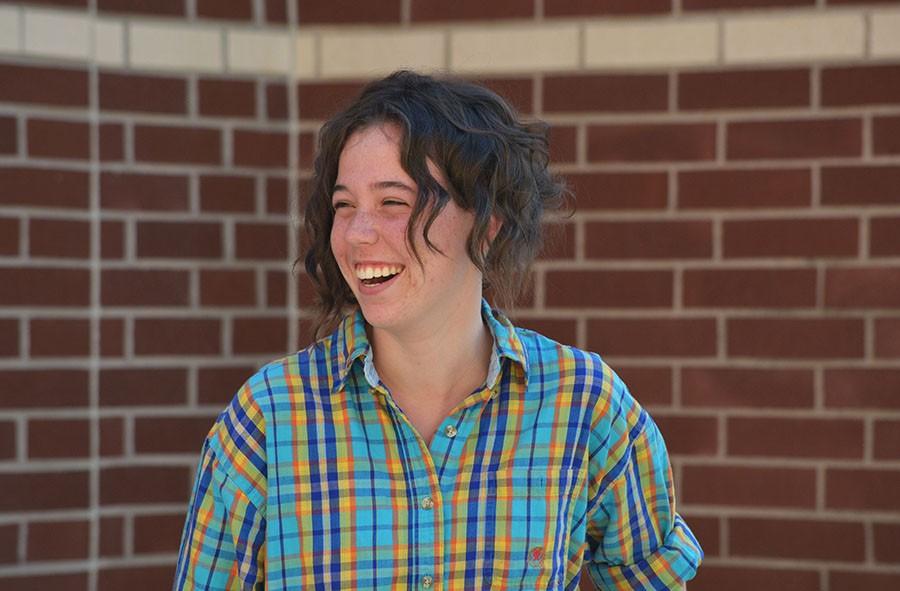 Quoting life in song lyrics and movie quotes, watching anime and practicing my golf swing with mass amounts of exciting stories to report on: this is what makes up Allie Dorsey.
This year I am new to the staff as a sophomore and my life mostly revolves around all kinds of writing.
I wouldn't say I'm socially awkward, but I always find myself saying words or phrases from another conversation with someone that only make sense to me.
I'm that one girl who ACTUALLY enjoys school, crazy, I know, right? I find it my very own safe place, and with my writing I hope to encourage others to do what they enjoy in life and live to the fullest.
I work to encourage others even when I am having a bad day. Always smile because you never know who is falling in love with it. I can be pretty blunt, but that all comes with me being a Scorpio so I apologize in advance if I hurt your feelings, it is not my intention to do so.
I'm easy to get along with on most days, but like any other normal human being (who am I kidding? No one is normal), I have my bad days just the same as anybody else. This year I hope to discover more of who I am through writing.
Feel free to come up and talk to me. I don't bite, well, not always at least.
Allie Dorsey, Staff Reporter
May 31, 2016

Today's dining special: Mega lunch power hour

(Story/Media)

May 09, 2016

Escaping the real world

(Story)

Apr 28, 2016

School policy prevents over-the-counter medication on students' persons

(Media)

Jan 29, 2016

A whole new school

(Story/Media)

Jan 27, 2016

Future preparations

(Story/Media)

Oct 30, 2015

Wrapping up drugs

(Story/Media)

Oct 27, 2015

Seniors: submit senior quotes to yearbook by Friday

(Story)

Oct 19, 2015

Take your twin to hoco

(Story)

Oct 02, 2015

Golfers prepare for first tournament of year

(Story)

Sep 29, 2015

Progress to a technological future

(Story)

Sep 25, 2015

SKILLS USA student visits D.C.; meets Senator Cruz's staff

(Story/Media)

Sep 17, 2015

Looking for new respect: Students should revere teachers

(Story)

Sep 09, 2015

District presents Kuleana day

(Story)

May 19, 2015

Soccer players sign with West Texas A&M

(Story)

Apr 16, 2015

Money still needed to fund senior trip to Main Event

(Story)

Apr 02, 2015

Mischievous robots snatch hands

(Story/Media)

Mar 31, 2015
Feb 13, 2015
Feb 04, 2015

National Signing Day: seniors commit to various colleges

(Story)

Dec 08, 2014

Welding students build, present buddy benches to Groves Elementary

(Story/Media)

Nov 07, 2014

Students honored at luncheon

(Story)

Oct 27, 2014

Students find ways to overcome burdens

(Media)

Oct 01, 2014

Tennis serves it up

(Story)