Build-a-bond
writer Addie Orr, Editor in Chief
May 23, 2019
"
Students will need to be flexible. When you have construction take place, you just have to be flexible and make it work."
— Mike Williams, principal
Wylie residents voted to pass a $212.5 million bond Saturday, May 4. The bond will result in an $87 million renovation for the school, including new classrooms, parking lots and gyms to accommodate the additional 1000 students projected to attend the school in the next 10 years, making the total enrollment reach 3000.
Renovations begin August 2019, starting with the replacement of the front circle with additional parking spaces. By the beginning of the 2019-2020 school year, principal Mike Williams plans for all places where construction will occur will be blocked off, which includes the gym, cafeteria and 900 hall doors.
"We really needed this bond due to all of the growth," Mr. Williams said. "By the time 2022 gets here, we are going to have 2,300 to 2,400 students and we will need parking and classroom spaces and labs for each of them."
Further renovations will include new art rooms, a competition gym, new locker rooms, CTE spaces and additional storage for the fine arts wing.
"The biggest thing students need to expect is changes in parking and in the hallways. We are going to have to add a minute to passing periods because students will not be able go outside with the construction and the hallways will be more crowded," Mr. Williams said. "Students will need to be flexible. When you have construction take place, you just have to be flexible and make it work."
About the Contributor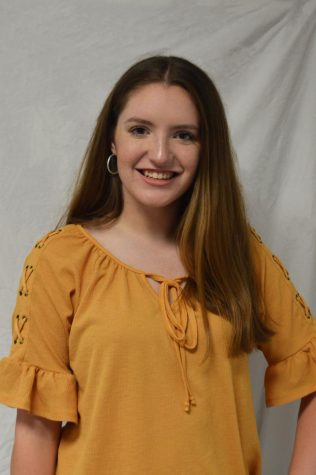 Addie Orr, Editor in Chief
As a senior, yearbook co-editor-in-chief, newspaper editor-in-chief, Sapphire Lieutenant, AP student, and full time fangirl, the words "free time"...