Ivan Najera conquers cancer
Hang on for a minute...we're trying to find some more stories you might like.
This story was selected for Best of SNO, School Newspapers Online.
He was in his room when he learned the news. He couldn't wrap his head around it. All he knew was that his life would not be the same anymore. In late March, junior Ivan Najera was diagnosed with leukemia. Miraculously, Najera was pronounced cured in September and has now returned to his normal life.
During his battle, Najera faced many different hardships. His immune system was weakened, preventing any contact with the outside world.
"The hardest thing for me wasn't even the treatment but being isolated from my family and friends," junior Najera said.
"
I would gain 20 pounds in a month and lose it a few weeks later. My hair began to thin and change color."
— Ivan Najera, junior
Najera also went through changes in his appearance.
"I would gain 20 pounds in a month and lose it a few weeks later. My hair began to thin and change color," Najera said.
He often felt weak but continued to fight, he had something that kept him going.
"It was the desire to see my friends and family again and my faith that kept me going. I would have given up if it weren't for them."
Najera had the support of many people: his church members, family, the band, and his friends.
"They always visited me, making sure I was okay and not dying of boredom" Najera joked.
A few months later, Najera was in his room when he received an unexpected call from his doctor.
"I heard him say I was free of cancer and I felt relieved; I no longer had to worry about whether I would live a normal life again."
Najera was not the only one elated by the news.
"I felt a joy that I can't really explain, I just hugged him," said sophomore Gael Ducoing, one of Najera's close friends.
Now as Najera returns to school, he faces new challenges like catching up with all the academic material he missed during his battle.
"I'm excited for school, but catching up in all my classes is hard, especially in band. Now that I'm back, I have to get my [lips] back. I barely touched my trumpet when I had cancer."
The three month-long battle gave Najera a new outlook on life and he is ready to take advantage of this second chance at life.
"I've learned to appreciate everything in my life more and to not take any day for granted," Najera said, "you never know what will come tomorrow."

About the Contributor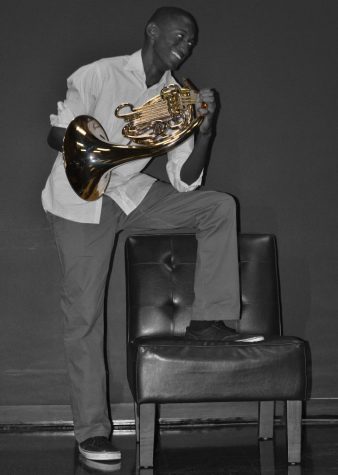 Enoch Olajimi, Staff Reporter
"If you or a loved one has been diagnosed with mesothelioma, you may be entitled to financial compensation." Just like you've heard that commercial,...