From Ragsdale to riches
Seth Ragsdale makes All-State Band for second consecutive year
Hang on for a minute...we're trying to find some more stories you might like.
The melodic sound of trumpet rings in your ears when who could it be? The one, the only, senior principal trumpet player for Wind Symphony, Seth Ragsdale.
This past month, band students from all across the state of Texas competed in the All-Region, Area, and State competitions. More than a handful of Pride of the East students excelled at these competitions and got the chance to perform with the talented groups, yet one student stood out among the few: Seth Ragsdale.
Ragsdale is a senior who participates in advanced academics, has been in band for seven years, is a member of NHS, and is head drum major for the Pride of the East. Ragsdale thinks of himself as a leader and always acts as someone to look up to.
"I was head drum major this past year, so I was constantly trying to be someone that I would want to follow," Ragsdale said.
Though humble, Ragsdale is a very prestigious member of the band. He has participated in district, region, area, and state competitions all four years of high school. Though the band is considered a 5A organization, students have the option to compete in auditions for 6A groups if willing to face the challenge. Feeling confident in his personal performance, Ragsdale took on the challenge of competing in 6A, a division higher than he competed in last year. As esteemed as it is, Ragsdale feels that All-State was an unforgettable, once-in-a-lifetime experience.
"It's such a rewarding experience knowing that you are surrounded by the top musicians in the state of Texas. It's surreal," Ragsdale said.
When chosen for All-State, student musicians are considered the cream of the crop; the best of the best. They are expected to rehearse for more than 18 hours over the course of three days in San Antonio, Texas at the TMEA All-State Convention. Ragsdale called his experience fruitful, giving credit to the distinguished musicians in the group.
"This year was a better experience from my previous year because I knew more people and also got to know even more amazingly talented musicians," Ragsdale said.
Ragsdale's placements in the All-State band were second chair in the 5A Symphonic Band his junior year and third chair in the 6A Symphonic Band this year.
He plans to continue his art throughout college and hopes to learn even more about his skill and instrument than he has ever imagined.
"I plan to play trumpet in various ensembles and bands in college and learn more about my craft," Ragsdale said.

About the Writer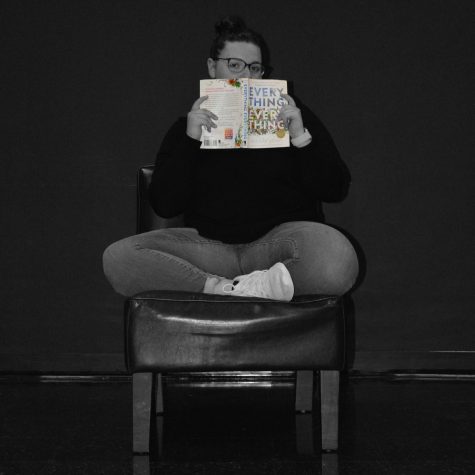 Liz Harkins, Staff Reporter
For all the people out there who don't know me, my name's Liz. I'm a clarinet-playing, AP-stressing and Spider-Man (and sometimes Flash) obsessing...