Drum roll please
Band celebrates academic success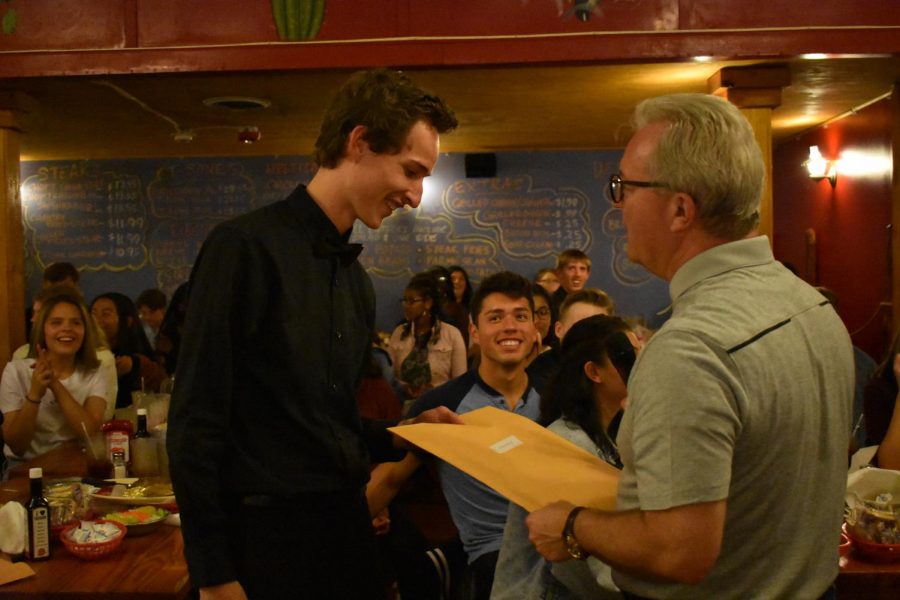 writer Addie Orr, Editor in Chief
November 12, 2019
In a steakhouse just outside of the heart of San Antonio, band members were honored for their accomplishments in the classroom and on the football field. While the rest of the school was honored in the usual auditorium ceremony, Principal Mike Williams drove to The Little Red Barn Steakhouse to deliver students with cords and celebrate their success from the previous spring semester.
The band was already in San Antonio to compete in the Bands of America Super Regional, but when they earned their spot in the UIL 5A State Marching Competition, they extended their stay in San Antonio for an extra three days to compete, meaning all 250 band and colorguard members would miss the academic awards ceremony Monday Nov. 4.
To remedy this, Mr. Williams drove five hours to attend a steakhouse dinner and present awards and honor cords the night before their state performance, Nov. 3. Conveniently, the band had already planned a banquet to mark the end of marching season, but the intended mood of the evening shifted with the impending State performance.
"This is not a celebration, but it is a great night in San Antonio," Director Mr. Greg Hayes said at the dinner. "This is our pre-State contest dinner. We didn't come down here to have a celebration. We came down here to compete and see how far we can go."
For more state coverage, see Pride of Wylie, and A Massive State-ment
About the Contributor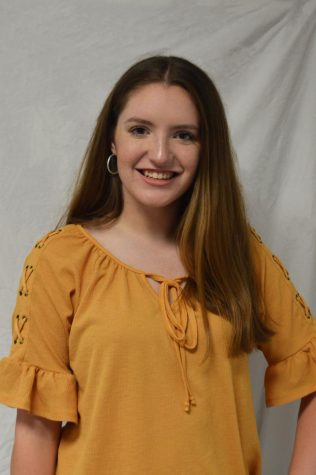 Addie Orr, Editor in Chief
As a senior, yearbook co-editor-in-chief, newspaper editor-in-chief, Sapphire Lieutenant, AP student, and full time fangirl, the words "free time"...