Dedicated Decathletes
Academic Decathlon competes at state
Hang on for a minute...we're trying to find some more stories you might like.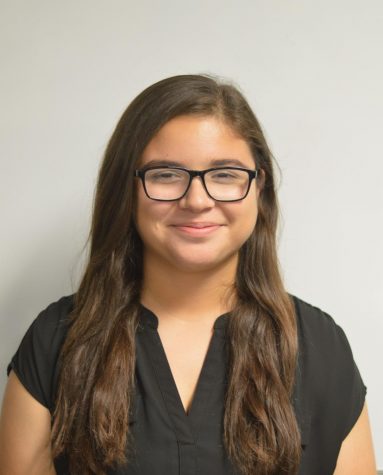 More stories from Jazmine Garcia
He walked into a room to be judged by one person, knowing his rank depended on it. They sat down, shook hands and he silently prayed that the interview would go well. Which questions they'll ask, he didn't know, but he hoped he wouldn't have to explain which vegetable he'd be and why. Instead he explained the meaning of world peace.
The Academic Decathlon team came fourth place out of 30 5A schools at the State competition with a total score of 47,040. Dr. Ottman and Mr. David Yeatts prepared students for the rigor of competing, giving them plenty of practice. Students received eight to 13 pages of required reading assignments to complete as homework every night and are then tested over their knowledge of the reading in class. Taking three tests and quizzes a day they were prepared since day one.
"We were well prepared," Harris said. "It was never ending testing but in the end it paid off, we got fourth in state so it was definitely worth it."
The team made a name for themselves taking 11 medals home. Senior Zelunjo Chumajaegbu, Grace Kingston, and Peter Townsend. The team captain, Obinna Ejikeme, won third Honor Interview, Jaxon Hill placed first honor math (perfect score) and second in Honor Interview. Senior Kainan Godfrey placed second Scholastic Speech, first Scholastic Interview, and senior Kathryn Jones placed third Varsity Economics and second Varsity Art. Senior Madison Reagan placed third Varsity math and senior Zachary Harris placed third Varsity Music, second Varsity Science and fifth varsity overall scorer.
"These young men and women impressed me beyond measure. Their grit and determination was truly inspiring," Mr David yeatts said.
The two day competition took place at Collin College Feb. 23-24. Staying overnight at a hotel the team left wylie remained focused while having fun.
"I think the best thing is that we're a fun team, different than the other teams there," Harris said. "I know Saturday all the teams were still up stairs in there hotel rooms but our team was out on the practice football field and we were having fun throwing the football."
After so many practice tests AcDec was ready to take on a Friday full of testing. Students took five tests back to back, leaving little time for breaks in between testing. Each test was complied of fifty questions taking thirty minutes each. They took two tests, literature and Math using clickers instead of scantrons to send in their score, then moving on to the speech interview and essay.
"It's really fun to do competitions. It's really not just about talent, it's about who works the hardest and that's what I love most about it," Harris said.
The last event proves to be the loudest, the most intense and is much like Family Feud. The Super Quiz is exactly what it sounds like, teams compete against each other, solving multiple choice challenges in front of a live audience.
'If you get it right you raise your pencil up in the air as fast as you can to let your coach know you got it right," Harris said.
The nerve-racking weekend ended Sunday with an award ceremony, celebrating individual scores. Each student was acknowledged and those who placed received a medal. Senior Zachary Harris won a 275 dollar scholarship for placing fifth overall varsity. Academic Decathlon is open to juniors and seniors of all Grade Point Averages.
"If any other kids could join that would be great. I think we're building a really great team for next year," Harris said.

About the Writer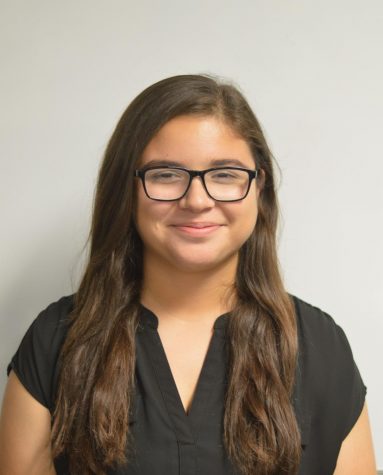 Jazmine Garcia, Digital Editor
Hi, my name is Jazmine. I play the euphonium in band and I'm the oldest out of four siblings, which takes up most of my time. Who needs sleep anyway?...