Hayes, there's a new band director
School welcomes new leader of Pride of the East
Hang on for a minute...we're trying to find some more stories you might like.
The band program has gained a new head band director for the upcoming fall season, Gregory Hayes. The new Assistant Band Director has not been announced yet.
Mr. Hayes has taught for over 20 years, and is currently teaching at Frisco High School. He is a graduate of the University of Kansas.
Mr. Hayes has played the tuba euphonium for 30 years now. High school being one of the most important years.
"Band was an important part of my life when I was in high school," Mr. Hayes said. "I want to share and create experiences for other high school musicians."
Mr. Hayes' main goal for the next school year is to teach the kids more about band. Preparing them for after high school if any of them pursue music as a career.
"I only occasionally play my personal instrument," Mr. Hayes said. "I spend more time preparing to teach the students and conducting rather than playing."
This upcoming school year is a State year for The Pride of the East. State year means they have a chance to compete against other marching bands around Texas. Mr. Hayes' number one rule for State year is to be unified as a group.
"Marching band brings a closeness and unity that comes to the entire band program," Mr. Hayes said. "I'm excited to build that type of unity with the students and staff."
Students met Mr. Hayes and seem to like him, making them excited for the upcoming year.
"Mr. Hayes seems like he'll be a great band director," freshman Collin Blaise said. "I am very excited for next year."
Mr. Hayes will take part in leadership tryouts, band placements and next year's choice in marching show. His first day has not been decided yet.
"Get ready," Mr. Hayes said, "The Pride of the East Marching Band will be amazing."

About the Contributors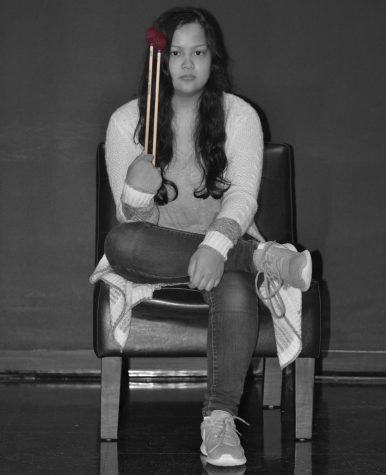 Zoe Villegas, Staff Reporter
If you've ever stopped and questioned your own intelligence, you're probably fine. Truly stupid people don't have that awareness. Hey! My name is Zoe, and I enjoy reading weird sentences like that one. Here is another: The title of "oldest person alive" is a relatively permanent one. Once you earn it, you get to keep it for the rest of your life. Anyways, this is my third year as a staff reporter for Newspaper. My love for writing started with a character named Doorkadoo; a kid who was given that nickname because everyone forgot what his first name was. I created his story and now I wish to create more. Besides writing, I love music. I play marimba for The Pride of the East. This is my fourth year performing for the school's marching band. During freshman year, my plan was to major in creative writing then become an author. As a senior, I plan to major in English then become a teacher. I never thought my career choice would change. Besides band and newspaper, I do nothing. So my boring bio is over. You're welcome internet.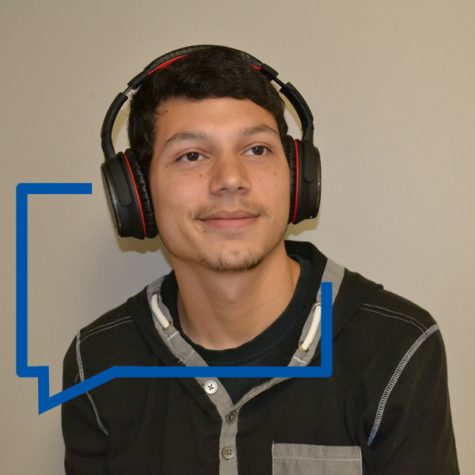 Angel Martinez, Staff Reporter
Hi, I'm Peter Parker and I work for the Daily Bugle. Yeah right. My real name is Angel and I don't work for the Bugle. Artist at heart, writer by trade. I joined newspaper as a cartoonist and will be making all the great jokes within the newspaper, so look out. Music and art are my passions and are what I'm great at. If I was to be stranded with only one item I would bring my guitar to play the sweet melody of my downfall into starvation. Newspaper and yearbook make a full plate as it is but just to add more I'm also currently working on my own graphic novel. Well that's my bio now go check out the latest news!