Turning the tables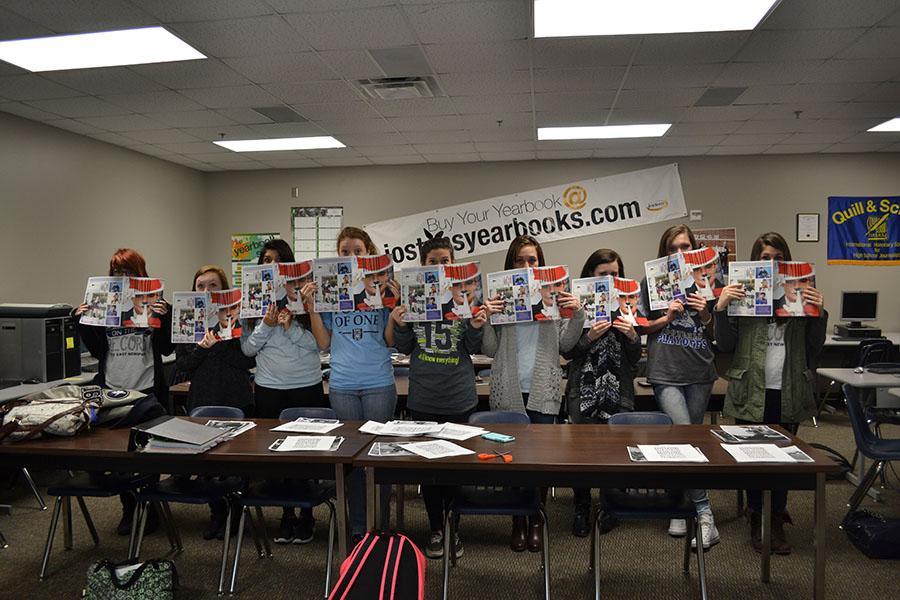 writer Ash Thomas, Editor in Chief
February 27, 2015
Blueprint staff has year of accomplishments; highlighted by The Raid
From The Raid to Blue Print, from Best of School Newspapers Online to JS Printing's book of Bright Ideas, the newspaper staff has gone places it never has before this school year.
The staff of eight is responsible for two different types of media outlets: their online newspaper, Blue Print, which is updated daily, and their two issues of print newspapers a year, The Raider Reader. However this year they decided that they wanted to be challenged, and created The Raid, the staff's first ever news-magazine in full-color.
"When I became the new Editor in Chief I wanted to push the newspaper program into a new light by updating and refreshing our sources of media," senior Brooke Vincent said. "Going into my new position I knew the students that I had on staff were phenomenal and were completely capable of the new work load they would be responsible for. I am extremely proud of what we've done this year."
Recently, The Raid was selected by JS Printing for their yearly "yearbook publication" Bright Ideas. The news magazine will be featured on their site as one of the Deserving Design publications.
"I had always loved to write and had minimal design experience, but I thought it was really fascinating and I was interested in trying it," staff member Kristin Gooch said. "I was really proud of it at the end, I think it looked really nice."
The Raid highlighted Seussical The Musical, The Military Ball, SAT changes and much more. It consisted of the same sections as The Raider Reader, but with more focus on design and graphics.
"I loved how with The Raid you can see the effort put into it, how you can tell how much news really means to us, as the newspaper staff," senior Caroline Witty said. "Trying something new is always scary, but I believe that this was a good transition for us. It gives us a wider variety of what we can do next."
Because of funding, the staff will be limited to one issue of The Raid per year, so the spring print edition will be The Raider Reader.
"The Raider Reader is more of an actual newspaper, rather than a magazine, so I feel like it actually fits our title more so than the magazine," staff member Taylor Veracruz said.
Along with the changes in print, the staff has been recognized by School Newspapers Online, a website dedicated to finding the best stories from school newspapers on the web.
"It's an honor to be recognized on SNO," staff member Ash Thomas said. "It shows that all of my hard work means something, that even people outside of the school can enjoy reading what I've written."
The team has also won awards in UIL and continues to compete and prepare for district in journalism events.
"It's hard to tell based on invitationals alone because the difficulty of the competition varies, [but] I'd say we have a pretty good shot at district," senior Madison Jennings, yearbook editor in chief and newspaper staff member, said.
The staff hopes to work on increasing readership, creating more issues of The Raid and The Raider Reader and continue to learn and develop in the high school journalism world.
"The students on staff work so hard and we've come to a place where we are all proud of what we've accomplished," Vincent said. "I know that when I leave this program the students taking over will continue to improve upon our site, magazine and newspaper. I couldn't have done anything this year without all of their help."
The news publications are advised by Casi Thedford.
About the Contributors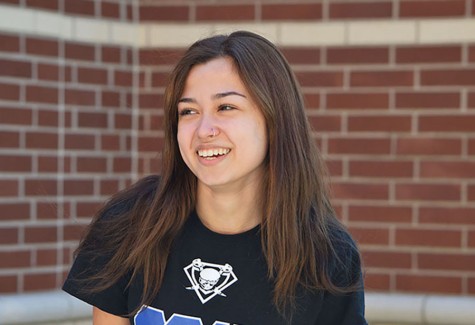 Ash Thomas, Editor in Chief
Ash Thomas. Four time Oscar nominee. Avid sailor. Competitive wrestler. I've been around the world six times and I'm up for Woman of the Year.

Except,...
Casi Thedford, Adviser
Heads and tales
I teach my students all the workings of running news publications. This website allows us to showcase all the different journalistic styles...