Seussical the Musical is in production
Hang on for a minute...we're trying to find some more stories you might like.
The Wylie East Theatre Department brings to life Dr. Seuss characters in their rendition of Seussical the Musical Jan. 29.
The story, narrated by the eccentric Cat in the Hat, focuses on the beloved elephant, Horton, who finds a speck of dust containing the planet of Whoville.
"The cat in the hat acts as the narrator and main antagonist," Tanner Smithson said. "He helps and then stirs up trouble and then leads the audience through the whole journey.
A young Who, named Jojo, resides in Whoville with his quirky parents (The Mayor and his Wife). Horton and JoJo soon become friends.
After Horton realizes that Whoville is in trouble, he makes it his goal to keep the Whos safe and places the dust speck on a very soft clover.
"Horton is their only hope to survive," junior Clay Mobley said. "I'm Horton so basically I'm the only one who can hear the Whos of Whoville. Horton is a very kind elephant who wants the best for everyone."
"Even though Seussical may appear to be a simple musical designed for children, it truly has a deeper message for all age groups," theater director Andrea Farnham said.
Many times throughout the musical Horton sings the line, "A Person's a Person no Matter How Small."
"This is the overall message of Seussical and also something that Wylie ISD focuses on: The Wylie Way," Farnham said. "Dr. Seuss prompted equality in his stories and much like Seuss, [Superintendent] Dr. David Vincent also advocates for all students and teachers to come together and help their community with acts of kindness."
The performances are Jan. 29-30 at 7 p.m. and Jan. 31 at 2 p.m.
Tickets are $10 for adults, $5 for WISD students and free for a child under the age of 10 with the purchase of an adult ticket.
About the Writer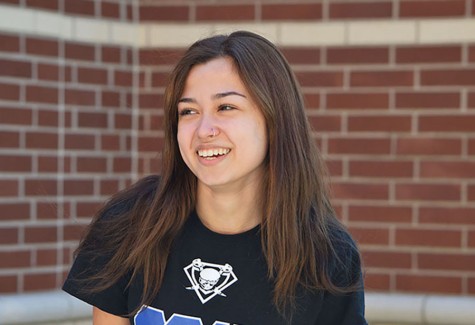 Ash Thomas, Editor in Chief
Ash Thomas. Four time Oscar nominee. Avid sailor. Competitive wrestler. I've been around the world six times and I'm up for Woman of the Year.

Except,...