They're back
Big Man on Campus returns to stage
*all videos shot with a phone
The annual Big Man on Campus pageant reconvened this year after a hiatus due to COVID. Produced by the International Thespian Society, seven men from different student organizations took the stage to showcase their talents to try to win the title of "Big Man."
Each contestant was introduced in their formal wear and asked a question by the emcees, Miriam Stone and Crei Pierson.
Pierson asked senior Everett Vasquez what separated him from the other contestants.
"Oh, I think that's an easy enough answer: just look at my outfit!" Vasquez said.
"
The crew who put it together did a phenomenal job and I had so much fun being apart of it."
— Brian Satterwhite, Mr. Hearth Throb
Vasquez and senior Marcus Harbert added a bit of sass to their formal attire by wearing dresses.
"I wore the dress because I thought it would be the most fun for me and the audience," Vasquez said. "I also thought it was the most me thing I could do."
Stone asked senior Brian Satterwhite if he could have dinner with one person, dead or alive, who would it be?
His answer: George Washington because he loves this country AND he loves America.
"The crew who put it together did a phenomenal job and I had so much fun being apart of it," Satterwhite said.
Next, the men strutted their stuff for the talent competition. From dancing to singing, to yoga and jokes, these men wowed the audience with their performances.
Harbert invited his sister, cheerleader Janelle Harbert, on stage to showcase their athletic abilities. She taught him how to do a toe touch. He impressed the audience with his perfect rendition.
"I think my sister deserves more credit for what she did," Harbert said. "I kind of forced her to do that with me and she just went with it. Definitely my favorite moment of high school. And quote me on this: JANELLE HARBERT IS THE GOAT OF SISTERS!"
Vasquez had the Sapphires as his backup dancers. They opened the talent portion with a choreographed dance. Senior Miles Maresch impersonated Michael Jackson with a dance to "Billie Jean," senior Ty Jarvis showed senior Luis Lopez how to do yoga, senior Brian Satterwhite had a whole band play as he belted "Fly Me to the Moon" by Frank Sinatra. Senior Robair Sedarous told jokes poking fun of his heritage, Lopez sang "My Way" by Frank Sinatra.
"Every single man that performed that day is probably one of my close friends," Sedarous said. "They all have a special place in my heart. There was never any competitiveness or the need to win. We all really just wanted to have fun."
Throughout the evening, audience members were encouraged to donate money during the show to their favorite contestant. All proceeds from the night will go to the City House Youth Shelter. The contestant collecting the most donations was dubbed "Mr. Heart Throb."
During intermission, the judges tallied the scores and all seven contestants took the stage one final time.
In third place, representing Varsity Golf was Maresch, second place went to Satterwhite representing Varsity Boys Soccer and the winner of 2022 Big Man on Campus, representing Student Council, was Lopez.
The event brought in over $500 in donations for the City House Youth Shelter.
Having collected the most in donations, Satterwhite was crowned Mr. Heart Throb.
"I think it was an amazing experience and I'm so glad that I got to win and represent the soccer team in a good light," Satterwhite said. "Plus, all of the proceeds went to charity so I'm glad that I was able to contribute."
Big Men:
1st Place: Luis Lopez: Student Council
2nd Place and Heart Throb: Brian Satterwhite: Mens Varsity Soccer
3rd place: Miles Maresch: Varsity Golf
Marcus Harbert: Varsity Football
Ty Jarvis: Varsity Wrestling
Robair Sedarous: Political Debate Club
Everett Vasquez: National Honor Society
Leave a Comment
About the Contributor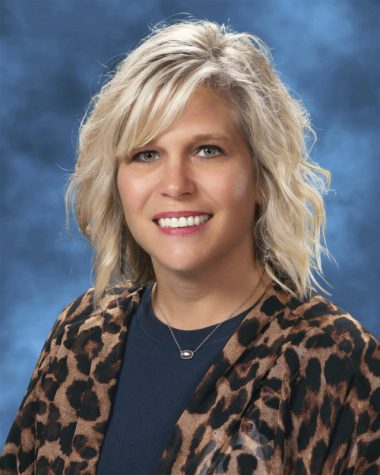 Casi Thedford, Adviser
Heads and tales
I teach my students all the workings of running news publications. This website allows us to showcase all the different journalistic styles...