Flour baby homecoming
Human growth, development students become 'parents'
Hang on for a minute...we're trying to find some more stories you might like.
It's that time of year again. With no help from anyone except their peers, a group of students brought babies made of flour to classrooms across the school and took care of them for the week of Oct. 16.
Each year, human growth and development students create fake babies created with bags of flour to learn about parenting.
The main goal of this assignment is to teach the responsibility of taking care of a baby. In the process, it shows students how hard it is to be a teenage parent.
"It's not as accurate as the real thing because the flour baby just sits there," sophomore Nathaniel Arrieta said, "but it was still tough to carry it around the school."
Teachers were told to watch out for students not taking good care of their baby and to tell the Human Growth and Development teacher Mrs. D'Anna Roseberry if they saw suspicious activity.
"With this assignment, it's not just in my class. It's in every class," Roseberry said. "I can't make sure the students are being responsible without help."
Students were allowed to have "babysitters" if they couldn't take care of the baby for the day.
"I tried my best not to get a babysitter," sophomore Rachel Sanchez said, "but I guess the lesson with that is that you may need one once in awhile."
Sophomore Edward Shuster dressed up his flour baby Oct. 18 – 20 for homecoming week. On Wednesday students dressed up as someone from the capitol or wore orange to show support against bullying. Shuster and his baby were dressed up in all orange to speak out against bullying. On Thursday, students dressed up as someone from a decade of their choice. Shuster wore a tie-dye shirt, while the flour baby wore a poodle skirt. On Friday, students wore raider spirit wear. Shuster dressed up as a jock while he dressed up his flour baby in a blue homecoming dress to be the jock's girlfriend.
"My favorite part about this assignment was the homecoming theme I did with my flour baby," Shuster said.

About the Writer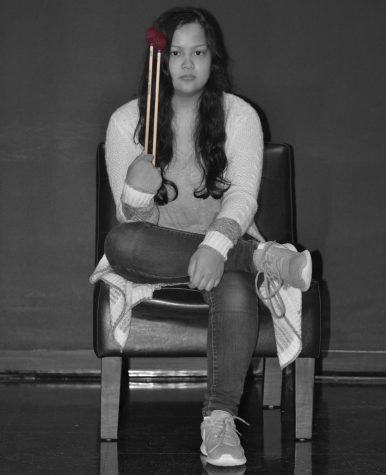 Zoe Villegas, Staff Reporter
If you've ever stopped and questioned your own intelligence, you're probably fine. Truly stupid people don't have that awareness. Hey! My name is...