Not so Sriracha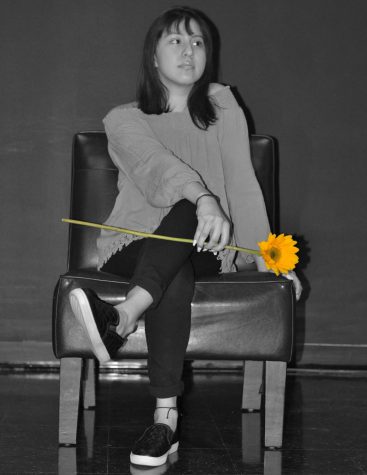 More stories from Valeria Herrera

I listen to various genres of music more specifically, the latest top hits and R&B, but this new artist has me thinking twice about where R&B is headed.
Marteen Estevez is a 16 year-old-boy from Northern California, who was just recently discovered by MOXIE.
Which is company that was established in '97, Esteez was featured in a few songs but also has recently released his new single "SRIRACHA".
When I first played the song I began to cringe when the intro started playing. While reading a forwarded email that introduced Estevez, what stood out the most was that he described his music as modern 90s R&B, I laughed because there was no 90s vibe whatsoever.
It just sounded very repetitive and although I'm no songwriter or artist, I think he could have talked about something else other than describing how hot a girl's body is by repeatedly saying "girl you gotta body like Sriracha, every time I bring you 'round the homies wanna watch ya." Well, first off watching someone is creepy but what are they watching her for?
I showed off Marteen's music to my friends to see their thoughts and the majority said that he was trying too hard and that he sounds like every other young rapper who thinks they can rap and starts the song off with "Yuh yuh yuh aye aye."
We [my friends and I] all agreed that although his lyrics are not the best whatsoever, his voice and the melody of song are pretty good.
For this review I felt as though I had to be well-informed about his style in clothes and like the phrase goes "a picture says a thousand words." I wanted to see how he showed off his personality so I searched up his Instagram account.
Honestly wow, the way he speaks in videos on his Instagram posts just plain out shows that he most likely thinks that being or sounding dumb is cool and it's not… It makes him look unoriginal and he is trying hard to be something he isn't
Also, I want to ask his hair stylist "What was he thinking!?" To me, it looks like he tried bangs but it didn't work out the way he wanted, so he let it grow out, which in my opinion makes his hairline look pretty bad.
On the other hand, his taste in clothes is something I actually like because it is a mixture of the 80s and the 90s but that's probably about it.
A piece of advice, career wise, good luck kid you're probably going to need it.
About the Writer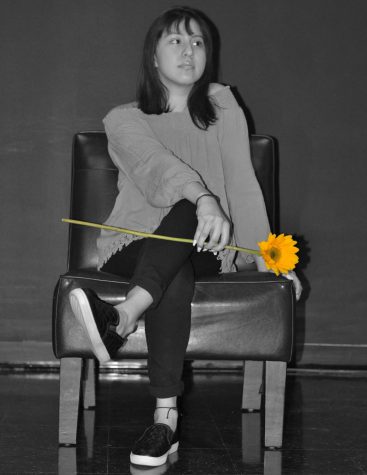 Valeria Herrera, Staff Reporter
WOO! Sen19r year is finally here!

My name is Vale and this is my second and sadly last year on staff. I like to see things in a positive way rather...