Developers: This is how you make a game
Hang on for a minute...we're trying to find some more stories you might like.
Game: Rainbow Six Siege
Rating: 9/10
Developer: Ubisoft Montreal
Rainbow Six Siege was released Dec. 1, 2015. At the time, bad reception from players and critics dropped its sales dramatically. The game was a fun, but buggy mess, and after a week the average price of the game dropped from 60 bucks to 40 bucks. I saw this as an opportunity, and since I enjoyed the open beta* I picked the game up.
Now we are here, and I have clocked nearly 400 hours into the PvP (Player vs Player) mode alone. Constant support from developers across all platforms has driven this game to be one of the most successful games ever made. So, being as experienced as I am with Siege, I will be breaking my review into four categories: Content, Community, Glitches/Bugs, and Why you should/shouldn't buy it.
"
I have clocked nearly 400 hours into the PvP (Player vs Player) mode alone. Constant support from developers across all platforms has driven this game to be one of the most successful games ever made."
— Frank Roach, freshman
Content: Siege revolves around a destruction based "tactical" shooter game mechanic. In this game, players can blow up nearly the entire map using special equipment and gadgets. This can be used to your advantage. Guy below you destroying your team? Blow up the floor and shoot through the now destroyed wooden floor. See someone on a camera who's behind a destructible wall? Ping him and shoot through the wall for an easy but beneficial kill. This aspect really changes things up.
Another interesting mechanic is the "Operators" used in Siege. These operators create unique tactics and can be used to counter others. Reinforced wall? You can use a charge from Thermite to blow it open. But Bandit or Mute have abilities that can counter that. But Thatcher's EMP grenades can counter that. You see what I mean?
The last thing in terms of gameplay is the headshots, which are one-shot kills with any weapon (Except Caviera's Pistol). This creates the tactical gameplay because you can't go in guns blazing; but you have to take your time.
Community: Siege has a very healthy community. The player base is constantly growing, and I still play with many people I met throughout 2016. While there will always be blemishes in a group, this game has a very good community.
Bugs/Glitches: This portion of the review is the only thing holding Siege down from being a 10/10. The Bugs are really annoying, and each time one is fixed, another one pops up. Hit Registration (A mechanic used to tell whether your shot hit your target or not) is a big issue due to the not-so-great servers used by Ubisoft. Some of these bugs are game breaking, and can make you win or lose entire matches unfairly.
To buy or not to buy?: This game is a good fit for anyone who loves teamwork and playing with friends. While the game lacks a good story mode, the multiplayer is very addicting and engaging. The higher up in the skill tree you go, the better wins feel to you. Understanding this game is an accomplishment itself, and with the game mechanics used, no round will be exactly the same.
*Beta refers to the "Beta" build of a game. This is basically the stage where they let players play the build, take feedback, and then improve the experience for the release.

About the Contributors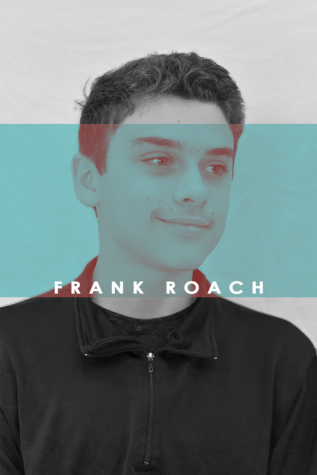 Frank Roach, Staff Reporter
Vertical videos should be illegal. Hi, I'm Frank, and according to my parents I spend way too much of my time in an office chair. I spend a majority of my time watching the food network even though I have zero idea how to cook. I am the proud owner of a pug (Her name is Isabelle). I also do things like watch sports, play way too many video games with my friends, and write. I'm not too loud because 'tired' is my middle name. In my bedroom there's a certificate from Former President Barack Obama for 'academic excellence', so that's cool. I'm using this class because majoring in communications and working for ESPN is my plan. I also have a slight addiction to Haribo gummy bears and (almost) anything chocolate.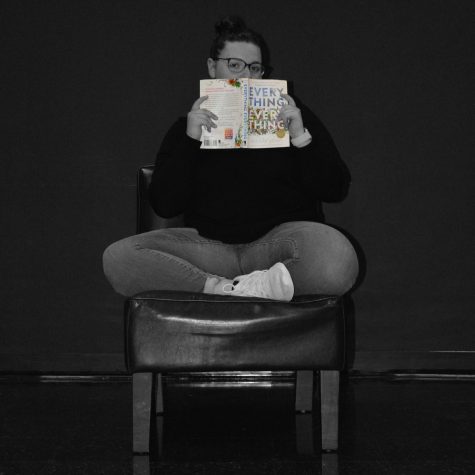 Liz Harkins, Staff Reporter
For all the people out there who don't know me, my name's Liz. I'm a clarinet-playing, AP-stressing and Spider-Man (and sometimes Flash) obsessing teenager who just so happens to say "my pleasure" an awful lot. My family is my everything, and my older sister is my best friend that I would, honestly, take a bullet for. I'm enamored with journalism and hope to be the new Peter Parker or Iris West-Allen of print journalism in New York City sometime in my future, once I'm older and wiser. I have been working for Chick-fil-a for the past six months, absolutely loving every second there. No longer does my bank account send me low balance alerts everyday, instead, they mistake my extravagant purchases for fraud. I love having a positive attitude and hate to see people down. Clarinet is my passion and I never hesitate to participate in any band or leadership affiliated activity. I hope you've had an amazing day and if you're so bugged about me saying "my pleasure," don't thank me.