Raider Records first single released during passing period
Hang on for a minute...we're trying to find some more stories you might like.
Students continued their usual day walking to second period but that dull routine was brightened by economics teacher Mr. Turner and senior Aaron Masters' new song "Luh' A Level Up."
Masters and Mr. Turner produced the song earlier this school year. It made its debut for the entire school during passing periods Oct. 17.
"Everyone likes it and is even saying it's the best song on the intercom," Masters said.
"
I noticed last year that some students didn't have a music outlet. I wanted to create a club for them."
— Mr. Turner, club sponsor
The song was created in "Raider Records," the school's music business club. The club teaches students how to be successful in the music industry, like how to audio engineer, produce and license.
"I noticed last year that some students didn't have a music outlet. I wanted to create a club for them," said Turner.
The song's lyrics, sung by Masters, mirror this year's Wylie Way theme "Leveling Up." The theme was Mr. Turner and Masters' main inspiration for creating this song. The lyrics reference Principal Mike Williams' signature phrase "Live your Dash" and boasts being a part of the Raider legacy. Throughout the song, Masters describes Wylie East as being on a new level of excellence and even the "best school in the state."
"All of our songs are school-related and will be about one specific thing in the school," Mr. Turner said.
Raider Records has released music in the past and plans on releasing more this year. Masters hints towards 10 to 20 more songs coming out.
"I want to release as many songs as I can. The music video for "Luh' A Level Up" is already being shot," Turner said.
Video by Raider Records club members Aaron Masters, Jake Nicholls, Langdon Gonzales and Caleb Watkins.

About the Writer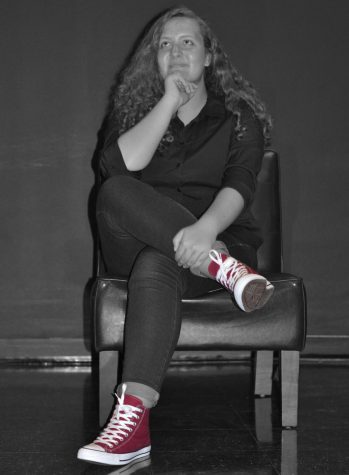 Haley Ford, Staff Reporter
No, I'm not related to Henry Ford or Harrison Ford, but shhh they don't know that. I'm Haley, 90 percent of my personality is dad jokes and sass....