Show stopper
Destini Jeter takes home Gold
Her breaths were paced while she waited patiently for that moment where she heard the shot. It was a moment of serenity, in that not many of these moments could ever be duplicated again. It wasn't her first go around, and it wouldn't be her last.
The UIL state track competition was May 10 in Austin and junior Destini Jeter made sure to make her mark on her last run of the season. She dominated the 300 hurdles with a time of 42.37, and won the coveted gold medal.
"I enjoy the adrenaline when I run, and it's just something I love to do and done since I was little," Jeter said.
She went through district, area prelims, finals, regional prelims, finals again, and then made her way to state.
"
I had to change my mindset in the 2019 season because I didn't want to feel lost if I didn't make it to state."
— Destini Jeter, junior
"I had to change my mindset in the 2019 season because I didn't want to feel lost if I didn't make it to state," Jeter said.
With intense and hard work and dedication, with her coach, Jason Olford, Jeter's overall fastest time is 42.31.
"The key with her preparations was making sure she wasn't over trained and we solely worked on techniques,' Olford said. "I wasn't worried about her physically. I knew she could get the job done, but I wanted to make sure she was mentally right."
Jeter also competed in the 100 meter dash, placing fifth. She had a record time of 12 seconds in the 100 during regionals.
"My expectations going to regionals with Destini was to win it," Olford said.
They spent several days and nights preparing for the season since October. She started training for hurdles in January.
"My plans for the future are to continue to train for other meets and for my senior season, so I can prepare myself for college," Jeter said.
Coach Olford has had Jeter on his track team for the past three years, but has known her personally since seventh grade.
"We were experimenting with the 100 meter race," Olford said. "I think her competing in that made her more confident for the 300 hurdles."
Jeter's freshman year she cut close in her goal for state, in her sophomore year, injuries limited the amount of work she wanted to do, and now in her junior year all of her hard work paid off.
"I felt amazing when I ran," Jeter said. "Right after I got done running I thanked God for putting me in that position and giving me that amazing opportunity."
About the Writer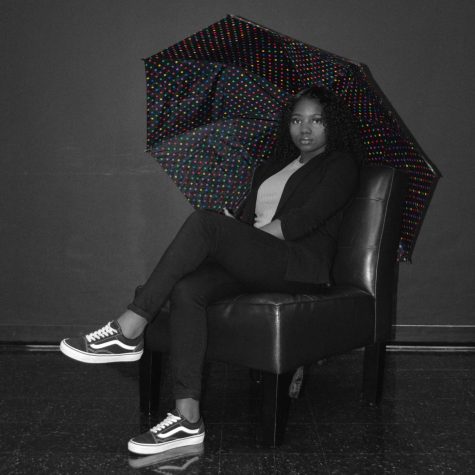 Ashley Survillion, Assistant Editor
Whimsical, quiet and observant. I'm not sure those three words describe me entirely, considering the fact that almost every weird word in the Webster...