New year; new slate
5 things to forget about 2018
Not a single person on Earth can deny that 2018 had some cringeful moments. Below is a list of people and events that ruined this year and deserve to be forgotten.
Sadly the year started with the most stupid and illogical trend of all time. Teens all around America took part in the Tide Pod Challenge, a challenge on social media that asks for a this pod filled with laundry detergent to be eaten while the reaction is recorded. The challenge resulted in multiple reported cases of detergent ingestion in just the first few days of the year. I then realized that stupid people will do the dumbest things for attention and popularity, but I never expected people would put their lives at risk for a little clout…natural selection at its finest I guess.
"
After being a fan for so long I was disappointed in where The Flash headed this year. What a stupid show."
— Enoch Olajimi, junior
I'm sure I'm not the only person who has seen a kid break into some stupid dance at the mention of this game. I'm not gonna lie and say the game sucks, but the fans RUINED it. Fortnite rose to fame early this year with the help of Twitch streamer Ninja. With this, players from the world make fools out of themselves by breaking into annoying dances in the most random places, ruining any sense of order. For the sake of the world and it's intelligence, the game needs to die.
Lil Tay rose to fame during the summer of this year. What was she famous for? Not anything important really. Lil Tay earned the title of, "The world's youngest flexer," by bragging about her wealth to social media, saying derogatory things about lower class people and using profane and racial slurs. But it's not really her that makes her disappearance necessary. It's the millions of people who support and encourage her behavior. It makes no sense that people complain about our current generation when here we are supporting someone who does everything "we as a society" stand against.
What a stupid show. After being a fan for so long I was disappointed in where The Flash headed this year. Everything about the season was trash. The villain was stupid, there was no character development, and overall the plot made no sense. It was like watching a 12 year old's fanfiction come to life. As I watched the show, I felt my IQ decrease with every episode. I would not recommend this show to a single person. The only thing about the Flash that would make me happy is if it got cancelled. Because it's been a bad run.
Consumers made such a big deal out of Toys R Us closing when it was their fault it closed in the first place. I remember growing up as a Toys R Us kid and shopping there all the time as a child, but as I grew up I began to lose interest in the store. When I learned that they declared bankruptcy, I didn't care. I had no need for the store and I knew if it closed, people would still get by. If consumers truly cared about the store they would've tried to help it when corporate declared bankruptcy. But NOO, no one batted an eye, but instead continued to order their toys from other toy outlets. The amount of "sad" tweets I saw the day Toys R Us had closed baffled me. It's best to leave Toys R Us as it is…..forgotten.
About the Contributors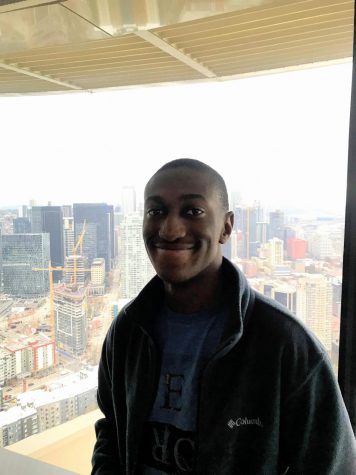 Enoch Olajimi, Sports Editor
My name is Enoch Olajimi, I am a senior and this is my second year on staff. This year as sports editor I plan to write everything sports related. Basketball,...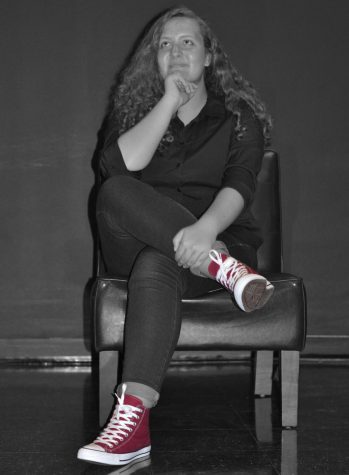 Haley Ford, Staff Reporter
No, I'm not related to Henry Ford or Harrison Ford, but shhh they don't know that. I'm Haley, 90 percent of my personality is dad jokes and sass....