Child's play
Students agree: it's time to hang up the pillowcase this Halloween
Hang on for a minute...we're trying to find some more stories you might like.
Every year millions of children will go on a hunt to find as much candy as possible. It's a time to get out with friends, show creativity with costumes, and get enough sugar to make a dentist's skin crawl. But what is the maximum age that someone could understandably enjoy such an event?
Some students argue that anyone in high school shouldn't go out and engage in such a childish act.
"High school students are seen to many as mature," said sophomore Chesley Elder. "If someone at this level does something childish, like trick-or-treat, it ruins the maturity level that is associated with our age."
Students like Chesley believe that trick or treating is something that is meant for younger children, not for people a few years from going to college. While parties and activities can creep up, most of the events aren't seen as high school inclusive. Costumes and advertisements target 5-10 year olds, so a 16 year old in a Batman costume seems a bit out of place to young kids who look up to high schoolers.

Loading ...
On the contrary, some will argue that anyone should be able to trick or treat. These students believe that Halloween should be targeted at everyone, not just young kids looking for their sugar fix.
"Anyone should be able to enjoy Halloween," said sophomore Tayln Jones. "Trick or treating with friends shouldn't only be for kids."
Out of 25 Wylie East students, ranging from freshman to senior, 76 percent said that anyone in high school shouldn't be trying to score some fun-size Snickers. Lots of the responses given were "of course" and a few "what kind of question is that?"
Halloween has gone from a spooky holiday to a candy-filled holiday. When the first halloween themed event in Wylie that comes to mind is Boo on Ballard, it's understandable that high school students will associate Halloween with Trick or Treating. Sadly, it's time to hang up the pillowcase.

About the Writer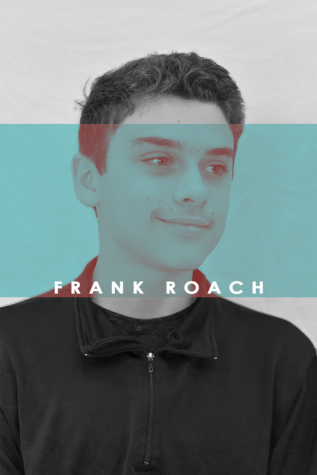 Frank Roach, Staff Reporter
Vertical videos should be illegal. Hi, I'm Frank, and according to my parents I spend way too much of my time in an office chair. I spend a majority...