Popping pills kills academic skills
Hang on for a minute...we're trying to find some more stories you might like.
The issue of drug use or possession on school campuses nowadays is one of the top 10 reasons why high school students receive bad grades or even drop out of education. Though some drugs can be used for medical services, such as prescription drugs or cannabis, the issue of teens withholding and taking drugs should not be permitted.
Popping a pill or taking a whiff doesn't just affect one's physical being, but it affects their mental being. The effects of doing drugs can be lifelong, yet adolescents neglect that fact and live in the moment. Getting high once can easily turn into twice, or even three times. This can kill the brain cells and cause a scholar's intelligence to diminish.
"
Would you rather get high or high grades?"
— Liz Harkins, freshman
The human brain can develop up to age 25, meaning anything a student does can affect the brain's function positively or negatively. In the human brain, there are neurotransmitters. These neurotransmitters function to carry messages across the brain, attaching to a receptor in the process. When a teen does drugs, they can manipulate the normal patterns neurotransmitters use, altering the way their brain thinks or processes information.
Others may say that drugs are a fun, easy way to avoid stress and anxiety, but I argue that drugs themselves can cause stress. Involving drugs in one's lifestyle can cause grades to drop, self-confidence to plummet and a higher risk of harming oneself. Though some hear stories of people doing drugs and still getting good grades, this is not typical. Most who abuse drugs have an increased number of absences and a heightened potential to drop out of school overall.
But everyone's asking, 'how are we supposed to solve such a huge problem like this?' The solution is simple. High schools and universities alike should hold pep rallies and assemblies discussing the issues and lifelong risks of getting high. They should inform teens of the risk factors caused by drugs and how their everyday lives will be affected to influence their decisions around drugs.
The risk of drug abuse among adolescents is life-threatening and a negative issue for all teens. As a student body, we all should act against the use of drugs and hold grades higher. Now let me ask this question, would you rather get high or high grades?

About the Contributors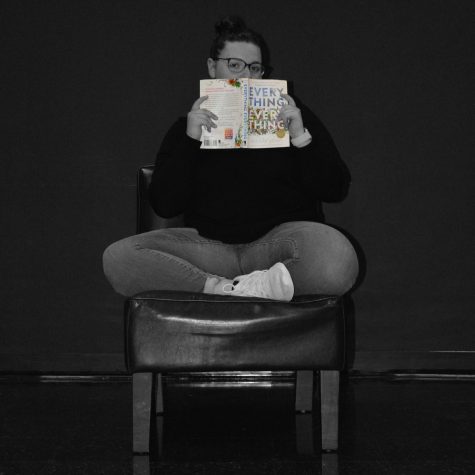 Liz Harkins, Staff Reporter
For all the people out there who don't know me, my name's Liz. I'm a clarinet-playing, AP-stressing and Spider-Man (and sometimes Flash) obsessing teenager who just so happens to say "my pleasure" an awful lot. My family is my everything, and my older sister is my best friend that I would, honestly, take a bullet for. I'm enamored with journalism and hope to be the new Peter Parker or Iris West-Allen of print journalism in New York City sometime in my future, once I'm older and wiser. I have been working for Chick-fil-a for the past six months, absolutely loving every second there. No longer does my bank account send me low balance alerts everyday, instead, they mistake my extravagant purchases for fraud. I love having a positive attitude and hate to see people down. Clarinet is my passion and I never hesitate to participate in any band or leadership affiliated activity. I hope you've had an amazing day and if you're so bugged about me saying "my pleasure," don't thank me.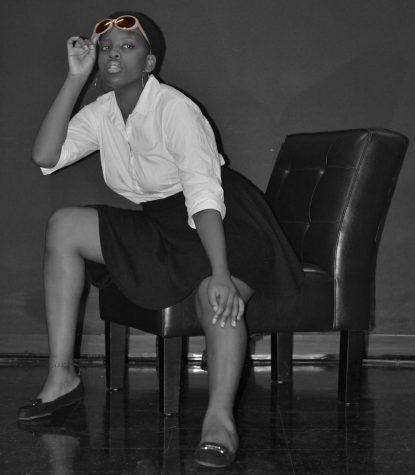 Valerie Msafiri, Editor in Chief
Since my last name is apparently hard to pronounce, you don't have to read it in your head when you read this beautifully constructed bio. HI 🙂 I'm Valerie Msafiri (mm- sA- fi-ri) or Msafari or Msafire.. you get the idea. That's probably the most interesting thing about me, but, I bet I can make you laugh at least once in a conversation. No, seriously, DM me on Twitter (@kingg.val).
So according to my mom, "school is my life," but, while I'm not being a junior at Wylie East High School doing school stuff, like, reading, writing, or studying, you can find me at home…reading, writing, or studying. I'm also a devout music connoisseur, and, any chance I get, I will have headphones in. Besides being Editor in Chief of the newspaper, I'm involved in so many other clubs on campus, but none of them hold true to my heart as this one. Enjoy 🙂