Students spend snow days relaxing
More stories from Hermela Assefa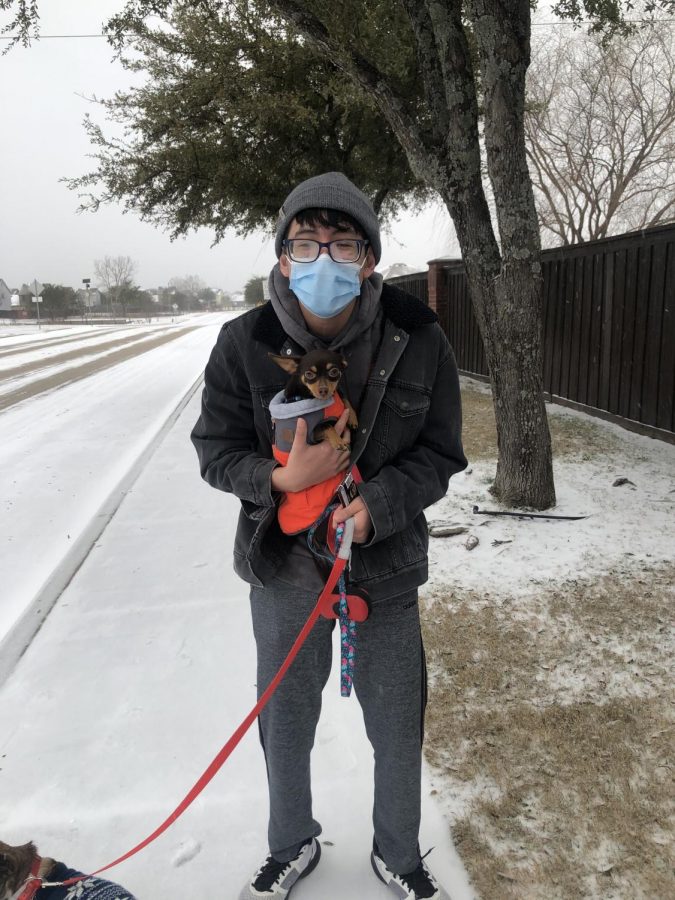 During the icy and snowy weather that took place on Valentine's Day, schools shut down and roads closed. Students had the whole week off to do whatever they desired, whether it was staying in and reading a book, or building a snowman on the front lawn.
The snow fall that recently happened in Texas left families enjoying their time in the snow. 
"
I wasn't able to do much school work or study with the power being out most of the time."
— Eliyana Welda, freshman
"I went sledding in the morning, and made an amazing snowman named Snowquisha," sophomore Eliyana Welda said. "I also had some fun snowball fights and made a snow angel."
Though the snow brought along fun activities to do, it also caused disruption. Power outages affected students, families, and disrupted plans teachers made for the week. The district only expected to be off on Monday, but ended up gradually cancelling the next day each morning for the entire week.
"I wasn't able to do much school work or study with the power being out most of the time," Welda said. "Plus I wanted to enjoy the snow the times the power did work."
To add on to the lack of school work being completed due to the power outage, reading books or studying haven't really been a part of children's schedules.
"I have literally done no school or book-related work at this point, the snow just helped add on to that," freshman Axel Guerra said.
Since classrooms can simply make up for their missing work on the week back, the school, with approval from Texas Education Agency, decided no makeup week needed to be added to the end of the school year. Through all the incidents and accidents taking place during the crazy weather, students still found joy and peace during such horrific times.
"Who would have thought the snow could bring such joy and chaos at the same time?" Welda said.