Back to basics
New classes offered next year
Students begin to choose classes for next year in a different way, due to COVID-19 precautions.
The process for adding new classes involves several steps. If it isn't already offered, it usually begins with a teacher who wants to teach it and is qualified to teach it, or through extended student interest. New classes also have to tie into an endorsement and must go through the school board.
"New programs can take a year or two to actually be offered," head counselor Mandy Coers said. "Because they have to go from the principal of the school through the school board so they can evaluate cost, student interest and other factors."
Previously referred to as endorsements or career paths, students must also select a program of study to follow in order to graduate. As the Texas Education Agency (TEA) changes these programs of study, they also change the names of classes.
"It's like branches," Mrs. Coers said. "There can be one program of study, but within that, there can be several different branches for students to follow."
As students choose their classes, they have several online resources available to them. Released by grade level, they receive a list of all available classes, an academic planning guide, which has course descriptions included, and the general information for graduation requirements.
"Everyone enters their schedule based on what they want on a Google Form," Mrs. Coers said. "Then, every student meets one-on-one with their counselor and reviews their course selections, making adjustments if they need to."
Furthermore, due to COVID-19, this year's I Have A Plan night, where incoming freshmen have a meet and greet with different classes and clubs suited to their program of study, is virtual. Counselors will visit the junior highs to schedule incoming freshmen the week of Feb. 1.
"The virtual I Have A Plan night will walk students through different programs of study and clubs," Mrs. Coers said. "It will have videos of students, where they talk about the class or club and share their personal experiences with it."
As students choose classes for next year, there are going to be some new classes added to their options. Some new classes are:
AP English III
Debate I
AP European History
Ethnic Studies: African American Studies
Ethnic Studies: Mexican American Studies
Dual Credit Biology
Astronomy
Advanced Animal Science
Dual Credit Trigonometry/PreCalculus
Dual Credit College Algebra/Statistics
Dual Credit Business Math/Business Calculus
AP Art History
Agriculture Leadership, Research, and Communications
Advanced Floral Design
Advertising
Sports and Entertainment Marketing II
Marketing
Business Management
Securities and Investment
HVAC Technology II
Foundations of Cybersecurity
Web Technologies
Cybersecurity Capstone
Advanced Culinary Arts
Lifetime Nutrition and Wellness
Video Game Programming
Criminal Investigations
Introduction to Engineering Design PLTW
Engineering Science
Civil Engineering and Architecture
About the Contributor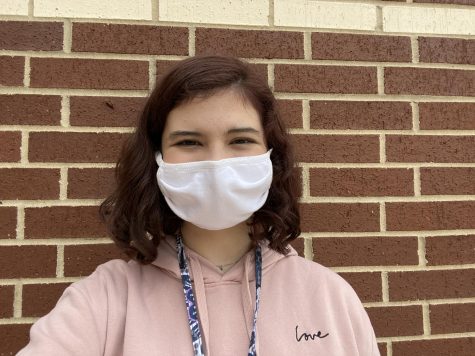 Hannah Hansen, Staff Reporter


Hi, I'm Hannah, and I'm a sophomore this year. I'm an avid reader and will read anything and everything I can get my hands on, but I particularly...