UIL state medalist takes her stand against racism doing what she does best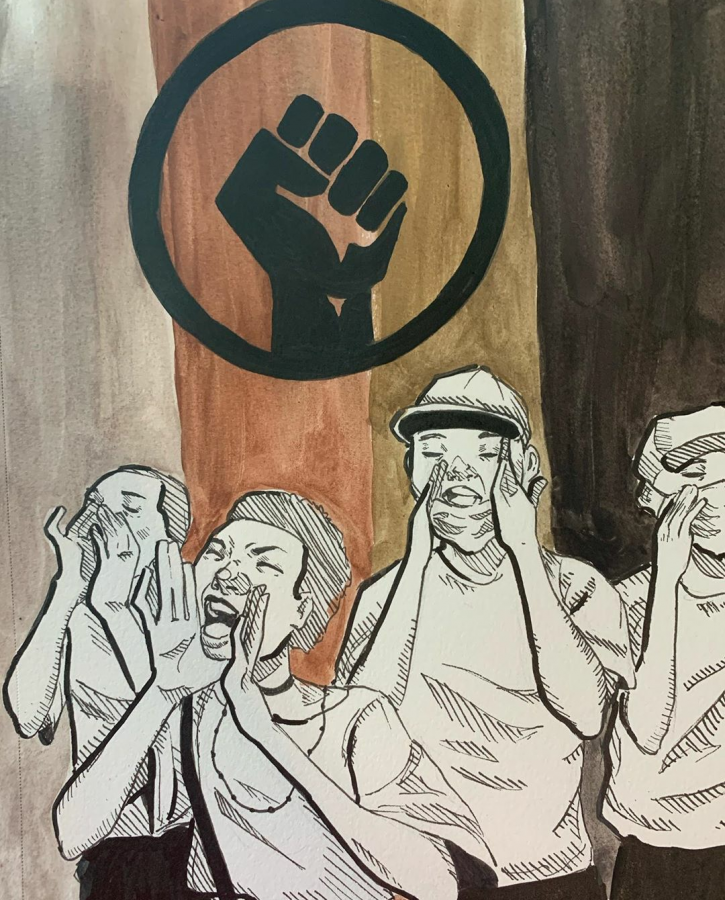 Family feuds, the sound of aggressive typing, petitions, the continuous spread of hashtags and–art?
The world is up in arms after the injustice served to George Floyd, his family and the fight for equality. During a worldwide pandemic, individuals are doing what they can to support the Black Lives Matter Movement. This includes students and specifically Junior Kylie Macias, a student who's using a talent she's constantly cultivating to take a stand.
"I am very sad and angry about the injustices occurring and I find it inhuman how police officers are taking innocent black lives without prosecution," Macias said. "I am currently trying to speak out against racism and be there for my black friends at this time. I am also trying to spread awareness, sign petitions and hopefully attend protests."
Kylie Macias is one of ten students who were awarded medals for their visually impressive submissions to the Visual Arts Scholastic Event (VASE). Now, Macias is using her talent to convey her opinions and frustration through social media.
"I believe that America has a lot of great things, such as freedom of speech and press, yet the fact that these criminal injustices are being protected and ignored makes me disappointed in the people fighting against change, " Macias said. "Please consider the daily struggles minorities face and read articles to understand why this is an issue and must be changed."
Macias created a capturing visual illustrating a sketched out and inked image of protesters in New York, mixing different shades of brown to depict black skin tones. The illustration clearly captures the personality, belief and stance of the artist. The impact of the image was immediate. Classmates and complete strangers are reposting and identifying with her art.
"I feel very privileged to be able to express my opinions and my support without being undermined by others," Macias said. "My inspiration is derived from my anger and passion towards this topic and my want to articulate what is happening right now."
Currently the President threatens to deploy federal troops, being the first time in 25 years after the Los Angeles riots in 1992.
Live updates of George Floyd protests on CNN: https://www.cnn.com/us/live-news/george-floyd-protests-06-02-20/index.html
Most updated article on current events, specifically the President's response and actions after his photo-op June 1st: https://apnews.com/
Short news podcasts are available in addition to articles and news stories/perspectives: https://www.npr.org/
Click on this link for more resources and ways to help: https://blacklivesmatters.carrd.co/
About the Writer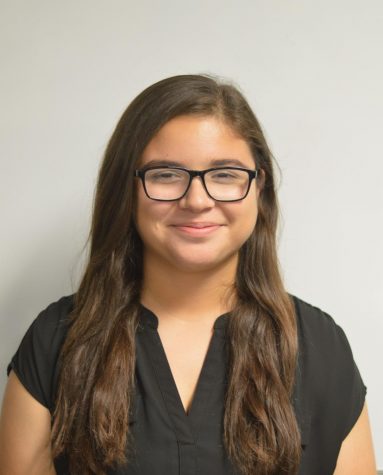 Jazmine Garcia, Digital Editor
Hi, my name is Jazmine. I play the euphonium in band and I'm the oldest out of four siblings, which takes up most of my time. Who needs sleep anyway?...