SKILLSUSA garners several placings at State competition
SKILLS USA student were honored Monday, April 15, at the school board meeting for their work at the State meet. SKILLSUSA took on the entire state of Texas at this meet in Corpus Christi April 4-7 in the hopes of advancing to Nationals.
The SKILLS USA organization allows students to compete in contests using the skills they've acquired in their designated Career and Technology Education classes (culinary, health science, law enforcement, video productions and more). They apply those tactics to compete against one another to prepare themselves for the workforce.
"I prepared for state by waking up early every Wednesday, Thursday and Friday to come and practice CSI," senior George Moslener said. "I also studied different crime scene investigation tactics."
"
Winning best of show made the work worth it and showed us that we created something amazing."
— Abigail Ritter, senior
Seniors Moslener, Zach Taylor, and Patrick Ellis are on the CSI team, led by their advisor David Lanman, a former police officer. He also advised the Safety Notebook team and Community action project in the competition as well.
"I did my best to make sure everyone was prepared for state competition, by getting them what they needed to be successful," Mr. Lanman said. "I also called other advisors and people in the field to have the most current information and being the support system of the the students competing."
Lanman's CSI team placed first in their competition and will advance to Nationals in Louisville, Kentucky. His other two teams received a silver medal.
"We will have practices after school has ended to make sure the team keeps its edge and is ready for Nationals," Mr. Lanman said. "There will be approximately 35 other teams from across the United States there for the same reason–to win the GOLD."
Other advisors attending the trip and had students competing were, Mrs. Candice Lawrence who led the land surveying team and technical test and Mr. Tony Roseberry, who advised his welding team. The welding team won Best of Show with their giant replica of a geometric skull.
"Creating the skull was a long process that didn't seem like a realistic goal," senior Abigail Ritter said. "Winning best of show made the work worth it and showed us that we created something amazing."
Another Nationals contestant was senior Landry Norris who competed in electronic technology.
"I was very surprised when I won, because I didn't feel like I did all that well. I'm glad I get the chance to represent Texas and Wylie East at National competition," Norris said.
He had to take several written tests about electronics and put together a prototype circuit. He also had to show his work in soldering.
"Before I go to nationals, I'm going to practice soldering because that is where I did the worst," Norris said.
SKILLS is always accepting new members, go see Mr. Lanman at any time for more information on how to join in Room
"I suggest students should come for the fun," Mr. Lanman said. "They will leave this program with the skills and knowledge needed to be successful."
About the Writer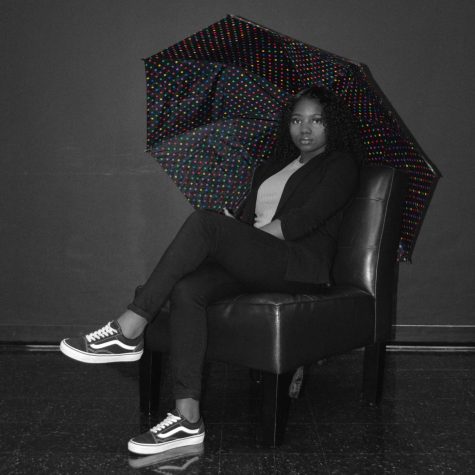 Ashley Survillion, Assistant Editor
Whimsical, quiet and observant. I'm not sure those three words describe me entirely, considering the fact that almost every weird word in the Webster...