Namaste in Yoga Club
Hadjiev starts new organization
Hang on for a minute...we're trying to find some more stories you might like.
More stories from Mallory Hatch, journalism student
S-T-R-E-T-C-H-I-N-G
B r e a t h i n g
Calming
Yoga.
This relaxing exercise helps empty the mind. Participants find it an easy way to escape the weight of the world. It increases flexibility, increases strength and improves respiration. As well as, reduces anxiety, stress and tension. Yoga can also improve brain activity and focus which can help with school and tests. Joining the new Yoga Club is a great way to get to know different people in a relaxing atmosphere. It started last September and currently has 13 members. The sponsor for the club is Mrs. Kathleen Carver.
"
It's very relaxing and gives me time to not worry about school and not work hard to relieve stress."
— Jaron Harbison, junior
Yoga club was founded by senior Haylie Hadjiev. Her inspiration came from cross country.
"I used to lead little yoga sessions after cross country practice, so I thought it would be fun to make it into a club," Hadjiev said.
She learned to do and teach yoga through a series of sources.
"I have gone to a few yoga classes before, but I mostly learn at home via Youtube or books," Hadjiev said.
To many of its members, Yoga Club has become an escape from the noisy and stressful world of school.
"It's very relaxing and gives me time to not worry about school and not work hard to relieve stress," junior Jaron Harbison said.
Yoga club has a yoga-based vocabulary, usually in sanskrit, and is what Hadjiev calls yoga term of the week.
"I like to incorporate it into each lesson so students can learn yoga beyond a physical level," Hadjiev said.
As the founder of Yoga Club, Hadjiev is also the president, because with her active schedule it was a "small enough for her to handle."
"As someone with anxiety, I wanted to create an outlet for students to destress in a positive way," Hadjiev said.
Yoga Club meets Wednesdays during A lunch in room 918. All students are welcome to join.

About the Contributors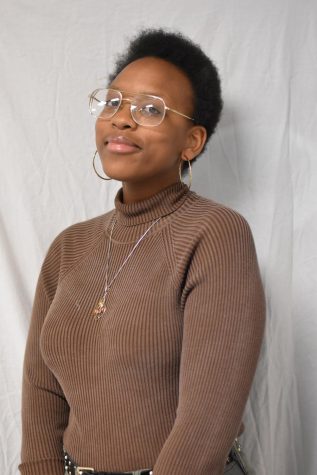 Valerie Msafiri, Staff Reporter
I'm finally a senior! Yay! I've done this gig for four years now, and I couldn't be more happy with where I am. Since my last name is apparently hard...