United scholars
Thomas wins second place at student model UN
What if students ran the world? What if all global issues were handled by teenagers who still studied, had to wake up and go to school every morning?
Ms. Ashley Loyd and the Youth and Government club participated in a model UN March 2 and did just that. Senior Josiah Thomas placed second overall in the conference and went home with a certificate and an amazing experience.
"I was surprised to have gotten second place. I was expecting third or lower," Thomas said. "I'm really happy and proud of the outcome."
The conference included students from different schools debating over fictional international conflicts.
"I was a delegate of Wakanda and we had to come up with a bill with The Galactic Empire, Krypton and other Sci Fi nations over time travel regulations," Thomas said.
Thomas compromised every country's idea and made sure everyone's voice was heard. When the delegation ended, Thomas achieved his award for his outspoken words and staying true to his country.
"[Josiah] did everything, he organized the whole event trained everyone. He's a rock star," Youth and Government sponsor Ashley Loyd said.
This was Thomas' first and last high school model UN. After graduating, Thomas plans to major in political science and minor in teaching at a four year university.
"I hope to one day a be a politician involved in the US government or be involved in world affairs and these model UNs helped me practice for the future," Thomas said.
About the Writer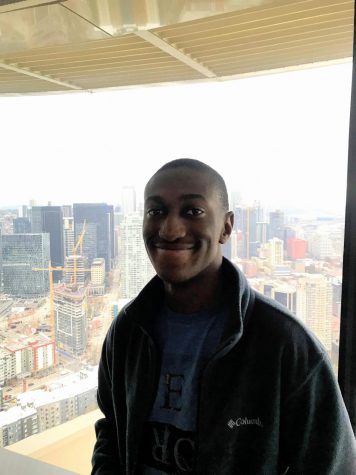 Enoch Olajimi, Sports Editor
My name is Enoch Olajimi, I am a senior and this is my second year on staff. This year as sports editor I plan to write everything sports related. Basketball,...