Game on
Hang on for a minute...we're trying to find some more stories you might like.
https://www.thinglink.com/scene/1113923352013045763

About the Writer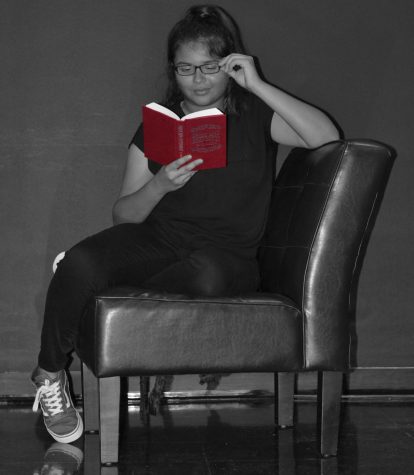 Jazmine Garcia, Social Media Editor
Hi! My name is Jazmine but if we're close you probably don't call me by my actual name, which is fine. I answer to jazmeyane, jazzy, jaz and occasionally Jazz band. If you think you don't know me, you do. That strange girl walking around with Converse and the mismatching shoe laces? Yup that's me. I'm very clumsy and awkward so sorry to all the people I've run into in the hallway (that includes the trash can.) or who have been forced to be in my presence (you know who you are.) I'm in band which takes up most of my time. Who needs sleep anyway? Actually I do, you don't want to meet a sleepless Jazmine. Not fun. Anyway marching band isn't really something clumsy people should do but so far I've managed to fool everyone. (Don't tell the band directors.) I play the euphonium or you could say baritone, whatever floats your boat. I love to read, and by love I mean I'm obsessed with reading. Jane Austen is, and will always be, the best author out there. Don't ask me about my reading material unless you feel like losing 20 minutes of your time. I'm the oldest out of four and I love my dogs, for some reason they're always happy to see me. If I were rich, I would go to New York and see something on broadway. Randomness runs through me, also sentences that don't make sense. Like every other student in this school I'm stressed out all the time but I've gotten pretty good at telling myself "It's all good, everything's fine." Most days I wish I had a blue police box that could time travel just so I can take a nap and maybe go to 1817 Russia. I don't know how to end this and I probably came across as weird but have a good day and God bless you.