Seniors Brown, Wallis awarded highest degree of FFA
Hang on for a minute...we're trying to find some more stories you might like.
The highest degree of membership for a Future Farmers of America student, the State FFA Lone Star Degree, was awarded to FFA historian Dakota Brown and treasurer Colin Wallis.
They were two of eight members to ever achieve this award under the instruction of agricultural sciences teacher Tracy Vernon.
To earn this prestigious award, a FFA member must have received a Chapter FFA Degree, participated actively in FFA for at least two years and completed at least two years of agricultural education.
Other requirements include maintaining an agricultural experience (SAE) program investing time and money over the last two years, demonstrating leadership abilities, completing at least 25 hours of community service, maintaining a satisfactory academic record and serving as an FFA officer.
Once all of these requirements are achieved, the member must proceed through the district, area and state reviews for final achievement and awarding of his or her degree.
"This award means I'm in the top two percent in the Texas FFA and it will help with college and scholarships," Wallis said. "I was ecstatic when I heard I had gotten the award. I knew all of the hard work that I put into it."
Vernon's goal is to give all of his students the opportunity to be part of the select few to earn this award.
"Colin and Dakota are very hard working young men that went the extra step to get the award," Vernon said. "It takes three years of extensive record book keeping of all of their SAE projects and activities they do in the FFA. They were excited to receive this award."
A nine year veteran of FFA, Brown was pushed to earn this degree by his mother so he could earn his letterman.
"When I heard I received this degree I was relieved that all of my hard work did not go to waste," Brown said. "Knowing I would be one of the only two in my class to earn this degree is pretty amazing, because very few kids in FFA strive to achieve this goal."

About the Writer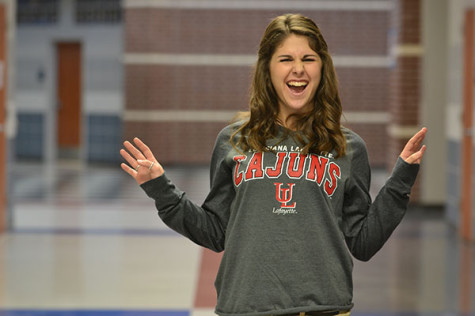 Brooke Vincent, Editor in Chief
I'm Brooke Vincent, fan of Twenty One Pilots, Panic at the Disco and Bear Hands. You can take that as bands or that I just really love multiple pilots,...