Handmade Creations' adaptations
Student-led business sells products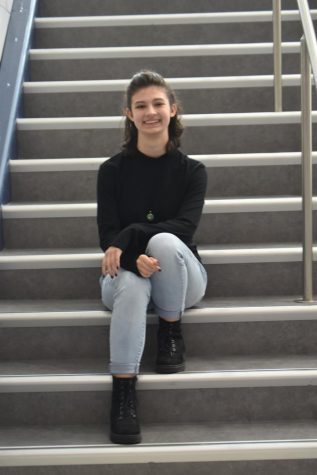 More stories from Hannah Hansen
Handmade Creations, led by Mrs. Nakia Patterson, is a store run by Transition to Life students at the Courtyard at Achieve Academy. Transition to Life is a program for Life Skills students that have graduated high school, but may still need help transitioning to everyday life on their own.
"I don't teach academics," Mrs. Patterson said. "I teach job skills and independent living."
However, due to COVID-19, their approach to many aspects of their program have had to change. Their usual products, cards for all occasions, tend to be bought in person, where customers can touch them and see them physically. Since Handmade Creations has moved much of their shop online, these are no longer selling as well. They've had to switch to other, newer products.
"We started selling homemade hand sanitizer pre-COVID and that was a hot seller," Mrs. Patterson said. "We were anticipating ways we could generate sales, and we knew masks would be a big thing. Things like t-shirts and masks, those are easy to sell online. We're looking at other products that we can market and sell outside of cards, and that seems to be going well."
Patterson has also had to change how she teaches her students, since not all of them are attending in person. On top of that, the program relies on job opportunities from local businesses, which aren't as available this year.
"
I don't teach academics. I teach job skills and independent living.
— Mrs. Nakia Patterson
"All of my students are ready and able to be employed, but doors are not as open as they were last year," Mrs. Patterson said. "There aren't as many positions as there were last year. It's hard to teach job skills through a computer screen. There's only so much they can do watching videos."
Despite the unknowns surrounding the rest of the year, Handmade Creations is continuing with some of their usual yearly activities, like their Fall Tour. It kicks off Sept. 29, at Wylie East, and they will travel to different campuses to sell their products.
"We put Handmade Creations on wheels and bring it to the schools and set it up and let teachers shop. We try to go to as many schools as possible," Mrs. Patterson said. "I was concerned we may not be able to go to very many schools this year, but some are letting us in and we're thankful for that."
They are also moving forward with their plans for Cafe Homemade, a restaurant-like business that would allow Transition to Life students to prepare and sell meals to customers. While it may not look like the way they planned, it is still coming soon.
"Once we open the cafe, people won't be able to come and eat," Mrs. Patterson said. "We'll be doing curbside pickup and delivery. We're not currently open. We have to redevelop the menu and figure out how quickly a bus could get deliveries made throughout the district."
Despite all the challenges the Transition to Life students are facing, Patterson says that they are not going to let that stop them. They plan to open Cafe Homemade before the second semester starts.
"COVID stopped us on Cafe Homemade," Mrs. Patterson said. "Now, we just have to rethink it and get it going."
View Comments(1)
About the Contributor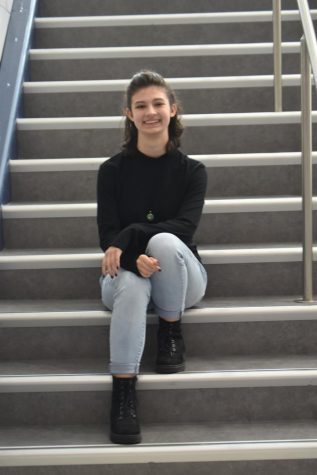 Hannah Hansen, Editor-in-Chief
Hello, everyone! I'm Hannah, this year's Editor-in-Chief. I am a senior, which is both exhilarating and absolutely terrifying. Outside of newspaper,...