Change of scenes
Spanish teacher stars in short film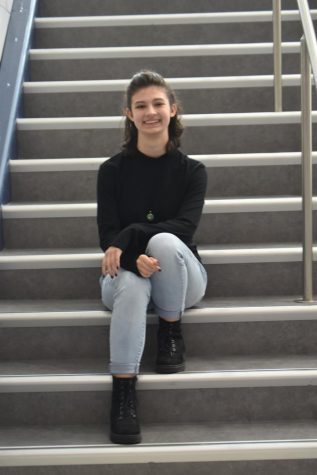 More stories from Hannah Hansen
From grading tests to auditioning for roles. From assigning homework to learning lines. From behind the scenes to on the big screen. This teacher has seen it all.
Spanish II teacher Lisa Crosthwait recently starred in a short film called Sedalia, an 18-minute-long horror movie about a retired costume designer, Helen Rowan, who moves into an old farmhouse in Massachusetts only to uncover the dark history of the woman who used to live there.
"I was honestly surprised when Brandon called me and offered me the lead role," Mrs. Crosthwait said. "I told him that I wasn't an experienced actress, but he said he thought I would be good for the role. It was a thrill to get the lead role."
She filmed during Thanksgiving Break last November at an old farm house in Austin, working alongside filmmaker and writer, Brandon Pennick and his company, Tourbillion Films. Pennick plans on submitting the short film to several independent film contests before releasing it to the public.
"
Each role I don't get chosen for, or get chosen for a different role, it teaches me something and I appreciate that.
— Mrs. Lisa Crosthwait, Spanish II teacher
"He's such a creative person, and I had a wonderful experience there," Mrs. Crosthwait said.
Playing the role of Helen in that countryside location reminded Crosthwait of how her mother and grandmother lived and the stories they told her about their lives growing up in a less modernized world. 
"It was an honor to me to play someone who was so courageous and empathetic, and made me think of a different kind of courage that my mom and grandma had to live that kind of life, with that lack of modern conveniences," Mrs. Crosthwait said.
While she had previous acting experience, this was the first time Mrs. Crosthwait held a lead role in a film. Before, she had only played background characters with next to no screen time and no lines, but she didn't let that stop her from pursuing her goals.
"Each role I don't get chosen for, or get chosen for a different role, it teaches me something and I appreciate that," Mrs. Crosthwait said. "This has been the first time that I've had, not only a speaking role, but the main role. It was very exciting and gratifying."
She doesn't know what will happen in the future in regards to her acting career, but she knows that she enjoys doing this, and for now, that's enough for her.
"Teaching and doing a little bit of acting on the side–stuff that I can do over the weekends and breaks–is more than enough for now, but maybe someday I'll do more, but for now this is enough," Mrs. Crosthwait said. "Maybe one day I would like to do some stage work. It's a big commitment though. I'm just looking forward to trying as many different things in acting as I can."
Leave a Comment
About the Contributor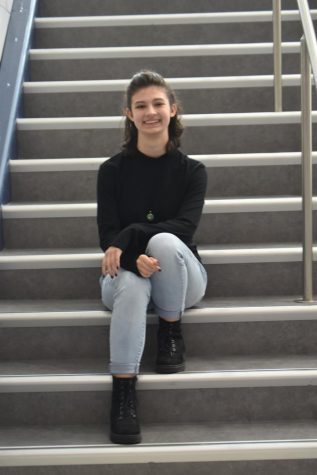 Hannah Hansen, Editor-in-Chief
Hello, everyone! I'm Hannah, this year's Editor-in-Chief. I am a senior, which is both exhilarating and absolutely terrifying. Outside of newspaper,...