Continue connecting
Hang on for a minute...we're trying to find some more stories you might like.
Raiders Connect club is gearing up for new year
Raiders Connect met for the first time this school year Sept 9. In Mr. Shipp's room. The club started in the second semester of the 2014-2015 school year.
The club's main focus is relationship building with students of all different backgrounds and interests, making sure every student has a place on campus. Club president Zoe Johnston is working with vice presidents Sydney Tanner and Ariel Mavis for their upcoming event at an equestrian center, where they plan to help special needs children work with and ride horses.
Raider's Connect is up to an estimated 30 members, many returning from the previous school year. Leadership opportunities are available and meetings are every Wednesday at 4:30 in room 852.

About the Contributor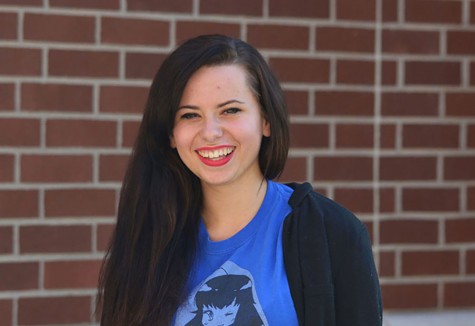 Kristin Gooch, Video Editor
So I'm fancy 'cause I'm Goochie. Class of 2016. I love to write and inform people, and I'm also video editor. I love layout and design and won two third-place ILPC awards for Entertainment Spread Design and Photo Story Design. I want to be a part of University of North Texas' "Mean Green" Eagles someday and either major in communications or teaching. When I'm not confined within the doors of Wylie East, I work at Domino's and venture around the metroplex or play Spyro. I'd like to consider myself an advocate for LGBT rights, and I swing left if we're talking politics. If you see me in 10 years there is a good chance I'll have purple hair, tattoos and a lot of pets. I love the rain and would probably move to Colorado if given a chance. My favorite book series are The Mortal Instruments by Cassandra Clare or the Trylle trilogy by Amanda Hocking.  My favorite artist is Lizzy Grant AKA Lana Del Rey and I love Asian culture and entertainment. Reporting for my second year on staff, I've already grown as a person and as a journalist. I aspire to keep the wheels moving for my senior year. Sayonara!