Qualifying qualifiers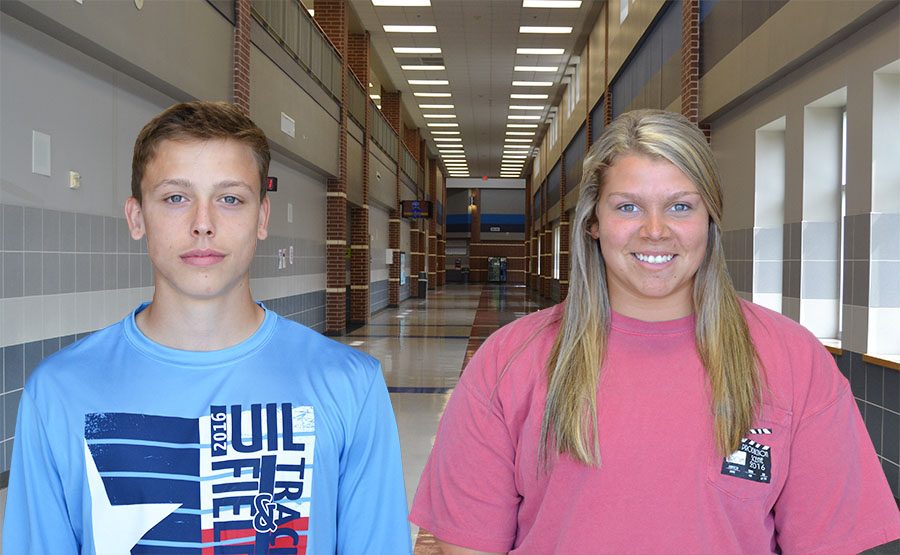 The school's track team went to Regionals in hopes that some of their athletes will qualify for State. And qualify, they did.
Junior Justin Young placed second in the 110 meter hurdles, qualifying to run at the State level. He also placed seventh in the 300 meter hurdles.
"Justin's performance is amazing and so great to watch," sophomore Madison Dorethy said. "He works so hard and he definitely shows out on the track."
Senior Halie Daniel won the shot put regional competition with a throw of 43'5 ¼, sending her to first place overall and putting her back on the bus to state for the second year in a row.
"She's by far the hardest working girl on the team," junior Justin Young said. "There's no doubt about it."
Not all of the athletes qualified for State, however, most set new school records. The girls 4×400 Relay of junior Katyleen Crew, sophomore Madison Dorethy, sophomore Kaylie Ludwig and sophomore Laterrica Thomas placed seventh, setting a new school record in the process.
"I love the 4×400," Dorethy said. "The adrenaline you get and the competition for the 4×400 is no joke, it's a hard race but definitely by far my favorite."
The girls have set and beat personal and school records in multiple races since the beginning of last school year. They set a new record at the regional meet, racing to seventh with a 3:58.40.
Senior Jared Wyatt also sought an attempt to compete in the State finals in the 100m race. He ran a 10.9 and just missed qualifying for finals by mila-seconds.
"I told myself to run every race like it was my last," Wyatt said.
Wyatt won the 100 meter dash at District.
"Jared is an awesome athlete and he proved this in the sports he played: football, basketball and track," track coach Samantha Smith said. "We are very proud of his hard work in track and for placing second in Area to qualify for Regionals."
Senior Abigail Tucker rounded out the school's Regional competitors, placing ninth in the pole vault competition. The team is now looking ahead to the Texas State meet for its two qualifying competitors.
"Abigail Tucker's heart and dedication to pole vault is awesome," Smith said. "We are so proud of her. She ended her high school career so spectacularly and made a personal record at the District meet clearing 10 feet and placing ninth at Regionals."
"I've had prior successes in my event, the 110m hurdles, but none of them amount to the Texas State meet," Young said. "I'm very confident in our ability to go down to Austin to compete and come back with a medal."
A lot of emotions come with the opportunity to compete at a meet of this magnitude, but the athletes truly believe they are ready.
"It's extremely exciting and I can't wait to race on Friday the 13th," Young said.
The athletes will seek to each bring home a medal to the school, hoping to place for the first time at a State meet in the school's history.
The Texas State meets are at the University of Texas in Austin Friday, May 13.
UPDATE (05/13/16): Halie Daniel took home third place in the UIL Texas State meets. She threw a laser of 41'10.5 to claim the bronze medal.
"We are so proud of all that she has accomplished during her years with us and we are so very proud of the scholarship she has received to throw shotput at Sam Houston State University," Smith said.
Justin Young will race the 110m hurdles Friday evening, May 13.
About the Contributors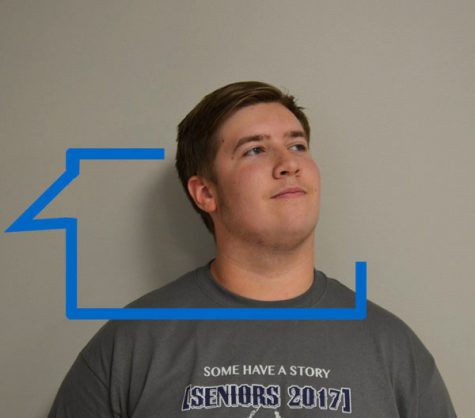 Michael Turner, former Editor in Chief
I am never good with biographies. My most common Google search is "best Twitter bios"...Anyways, my name is Earnest, but I go by my middle name of...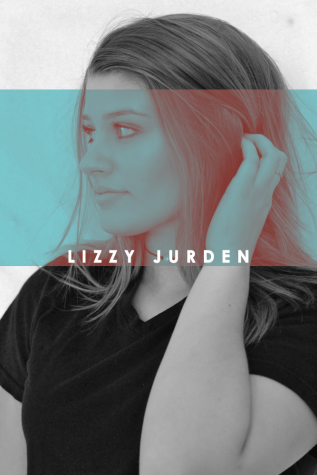 Lizzy Jurden, Editor in Chief
You probably think that Queen Elizabeth lives in England and drinks tea every afternoon, but in fact she lives in a small Texas town named after a lake...