From Cowboy to coach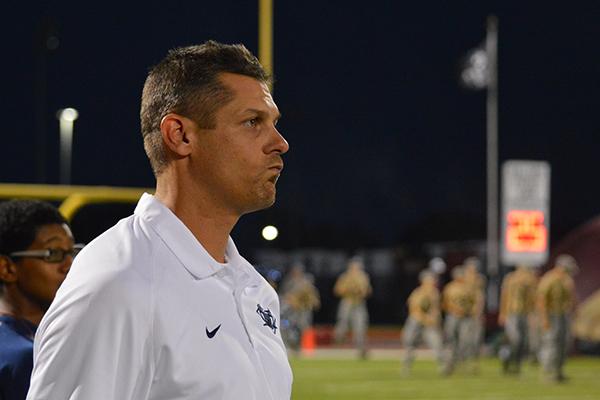 writer: Ash Thomas, Editor in Chief
October 8, 2013|106 Views
New social studies teacher is former punter for Dallas Cowboys
When little kids dream of what they want to be when they're older, they dream big. They want to be movie stars, astronauts, runway models, leaders of countries and pro athletes. For football coach and history teacher Michael Knorr, some of his dreams did come true.
When Knorr was younger he dreamed the big life. He wanted to go to Europe and play soccer, it was his passion. However, when he was offered a full ride to Utah playing football, he accepted it. He went on to be the punter for the Dallas Cowboys for a couple of years, which he describes as one of the best times of his life.
"The best part of playing was actually the team, the unity. You don't get that same type of interaction normally," Knorr said. "You meet so many different people with so many stories, you don't see that anywhere else."
When he retired from the NFL in 2007 after playing on several different teams, he decided to pursue his long time aspiration of becoming a teacher.
"My playing career ended abruptly, due to personal reasons. I decided the best way to live my life would be to give back," Knorr said. "I wanted to help give people the opportunities I had. I want to give back what someone gave me."
He admitted that the transition was a little strange, but considers himself to be fortunate because of the position he's in now. He knew of some professional players who retired that got so caught up in the dream that they didn't know what to do when it was gone.
"They don't know how to fill that competitive void. Teaching does that for me. If you're one of the lucky few, you play until you're 25 and then you're done," Knorr said.
Knorr admits that coaching is one of his favorite aspects of the job. He thinks it's important to pass the skills that he learned playing professionally onto his team.
"It's cool to see him here because once you become a pro athlete, you must have numerous other opportunities, but he chose to become a teacher," fellow social studies teacher Victor Carr said.
When it comes to teaching, Knorr tries to incorporate those life skills into his teaching style as well, and he uses the subject to his advantage.
"I teach life, not just geography. I teach what they'll be experiencing. I give them information so that they can live their life and have choices," Knorr said. "I feel confident in what I'm teaching this year."
Knorr says he enjoys being able to teach both freshmen and seniors, as they bring different things into the classroom. The freshmen are new to the school and excited and willing to jump in and get involved, while his seniors are more open to having discussions and understand his point of view a bit more.
"He's a really good guy and he works really hard," social studies teacher Jessica Taylor said. "So obviously whatever he did before he worked really hard at it. He's a good member of our team."
Knorr coaches freshman football and is excited to see what he can bring to the team this year.
"My concern is not winning or losing right now, my concern is helping them to get better," Knorr said. "I'm looking forward to helping the team this year. I'm excited to see what they can do."
One of his students, freshman Fernando Lopez, plays on Knorr's freshman football team. He says he's glad to have a professional on the field to help the team.
"He's a great coach and teacher," Lopez said. "He sees stuff we don't see and that makes a good coach. [In class], when he explains things he keeps going, he doesn't stop. Whenever we have questions he always has an answer."
For Knorr, being able to help kids with discovering the types of paths they can take and careers they can have is very important. He would like to help them to uncover their ambitions. He wants to be able to work with them on a higher level and teach them some of the things he's learned in order to prepare them for their future.
"[I want to] build a foundation for these kids now so that they can build more later," Knorr said.
He wants his students to know how much they can accomplish as long as they try and reach their goals and make the right choices in life.
"Success is giving your best," Knorr said. "As long as you've given your best, you've succeeded."
About the Writer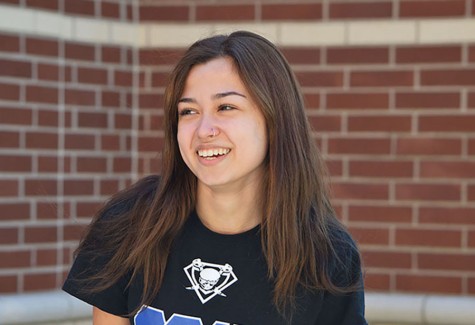 Ash Thomas, Editor in Chief
Ash Thomas. Four time Oscar nominee. Avid sailor. Competitive wrestler. I've been around the world six times and I'm up for Woman of the Year.

Except,...