Model behavior
November is national month of inspirational role models
November is the month of Thanksgiving. It is the limbo between Halloween and December and to me, it is my birthday month, but that is not all the month is. Thanksgiving may overshadow it, but November is the month of heros, of mentors, of idols; November is the national month of Inspirational Role Models. People, who just by existing, make other people who see or hear of them want to be like them, people who's legacy survives far into the future by inspiring others to be better.
This got me thinking about who my role models are, and who I want to become in the future.
One of my role models has to be Stan Lee, someone who has instilled his love of superheroes and comics into the next generations; including me. Though that is not why I look up to him, I look up to him because of his storytelling skills. Skills that brought beings of insane power to life for so many people by making the inhuman, human. Skills that brought worlds to life. It doesn't matter how imaginative you are if you can't put it on paper.
Another one of my role models is a youtuber, SSundee, because of his courage and bravery. He may play silly video games for a living but, In one of the darkest times of his life, he had the courage to take a break from what everyone expected him to do to tell everyone about his faith. He told millions of people, people who could hurt his revenue by just not watching his videos anymore, that he loved them and that God did too. I don't care what religion you have, that takes guts. I want to be able to do that, to have that courage.
My other role model is my dad, very cliche, I know but it is true. He has worked for years to travel up the work food chain, fighting for better positions, better pay and to help put food on the table. He lives by integrity, he says what he does and he does what he says. He is friendly to everyone, sometimes to the point to where I'm embarrassed, no matter who they are. I want to be that kind of man, one who works for what he wants, who lives by his integrity and who is nice to everyone.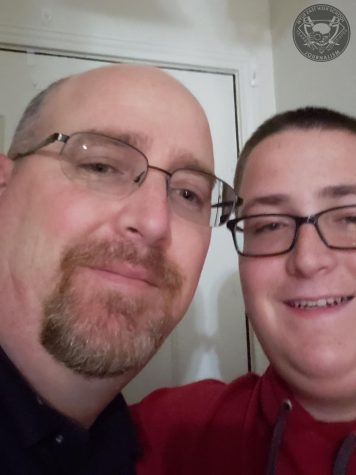 My role models are almost worlds apart, but that doesn't matter; they have all inspired me in different ways. Stan Lee inspires me to never stop writing, SSundee inspires me to be more outspoken by my faith, and my dad inspires me to be a better person. I also wanted to know some other peoples role models, so I asked a few people from around the school.
Senior Emily Smalley
My Mom, because she is hardworking and always tries to find the bright side of problems.
Junior Travis Gunter
Speed Racer, because he drives cars fast and I want to do that. I want to be just like him when I grow up.
Sophomore Colby Lindsey
My coach, he always has my back and knows what is best for me.
Freshmen Ricardo Walker
My Uncle Troy, because he worked hard to get where he is now and because he is in the military. I want to work to follow his footsteps.
Freshmen Johanna Sedano
My Mom, because she taught me how to never to give up when things get bad.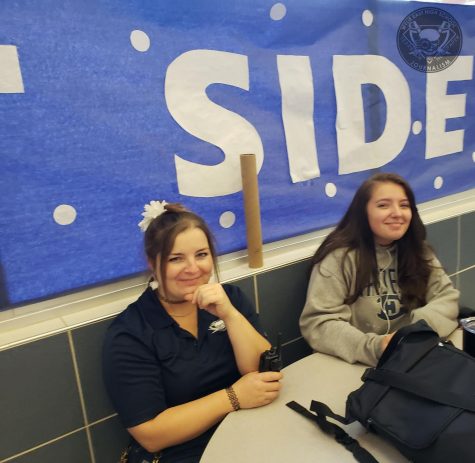 photo credit: Heath Hadley
Custodian Ewelina Lyons and her daughter Ania Lyons visit together during lunch. November is the national month of inspirational role models and Mrs.Lyons states that her daughter is her role model.
Custodian/Maintenance Ewelina Lyons
My daughter, because she is the best person I have ever met in my life.
About the Contributor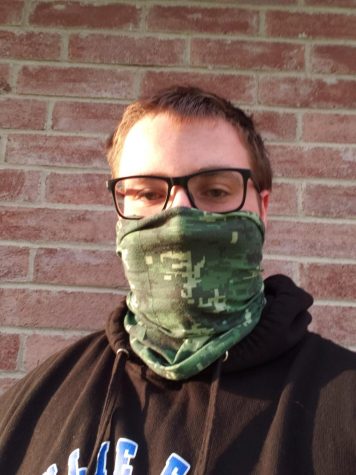 Heath Hadley, Editor in Chief

Yellow, I'm Heath, and a staff reporter for Blue Print. I am a junior and I want to be an astrophysicist. I love to read, play video games and...