Class act
Ten teachers are just like these TV, movie characters
The best fictional characters are those who make us fall in love and remind us of real life. Some of these characters are so realistic, they easily compare to teachers here at school. Here are 10 teachers and the movie and TV characters they remind us of.
Mr. David Shipp/ The Doctor (Doctor Who)
The Doctor, despite his ever changing appearance and personality, has three common traits: he's extremely smart, kind-hearted and unexpected. These traits could also be easily used to describe physics teacher Mr. David Shipp. And, in Mr. Shipp's class, just like fans of the Doctor Who, students learn to expect the unexpected, like a pig flying from the ceiling or his insanely good hacky sack skills. Not to mention the iconic line from season two, episode three, of the newer series which pretty much encompasses a day in Mr. Shipp's class, "Physics, eh? Phyyyysics, physics physics physics physics physics physics physics physics physics physics. I hope you're getting all this down."
Mr. Vito Peri/ Joseph Cooper (Interstellar)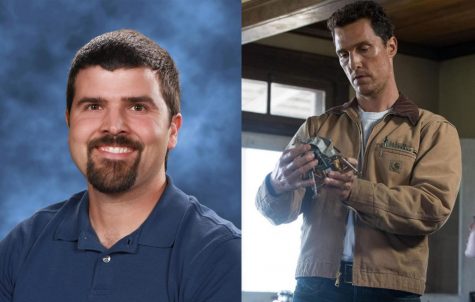 From the iconic space time movie, Interstellar, comes the very intellectual Cooper who believes that family is more important than anything. So, it's only natural that chemistry teacher Mr. Vito Peri fits that mold. Other than their proud country roots, these two show that going above and beyond shouldn't take away from what matters most. Also, Cooper tends to talk about things that not a lot of people understand (physics), and Mr. Peri is a giant nerd so it's only natural to make comparisons between the two.
Ms. Atlanta Tigert/ Miss Frizzle (The Magic School Bus)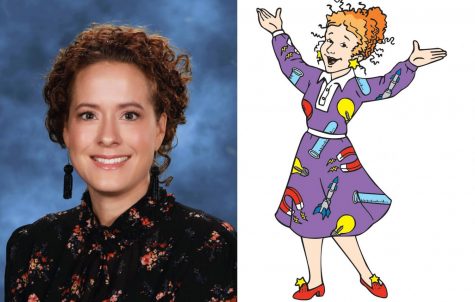 At the first look of her redhead curls, art teacher Ms. Atlanta Tigert is practically a dead ringer for the famous and iconic Miss Frizzle from the Magic School Bus cartoon. Like Ms. Frizzle, Mrs. Tigert is well known by the majority of students, even those who are not in her class, as the talented art teacher with curly hair. Other characteristics that both teachers share, is the love for their students. Ms.Frizzle goes above and beyond for her students to make sure they have understood the material. While Mrs. Tigert goes above and beyond in encouraging her students to think outside the box while doing their projects and making sure they have fun doing it. Even though Mrs. Tigert doesn't have a magic school bus or an iguana, she teaches under Ms.Frizzle's famous quote "Take chances, make mistakes, get messy!"
Officer Jeremy Stone/ Captain America (Marvel Cinematic Universe)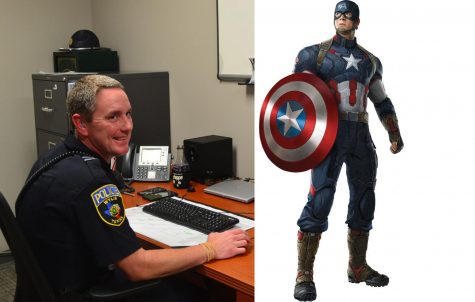 Captain America is a protector for all and always stands for what is right. It's easy to mix him up with the school's own Captain America, Officer Stone. Along with the star spangled hero, Officer Stone has the respect of everyone around him. Neither do their job for the glory or fame. It is safe to say that both are role models for young and old.
Mrs. Ashley Dame and Dr. Nathan Dame/ Maria Nunez and Tony Wyzek (West Side Story)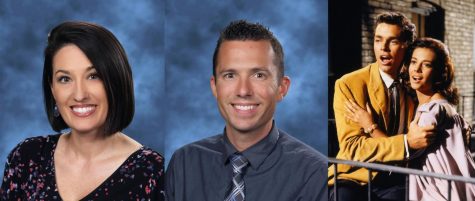 Though they didn't have to fight through gang rivalries to have a relationship like Maria and Tony in West Side Story, choir directors and spouses Dr. Dame and Mrs. Dame share personality traits with the West Side Story couple. Like Tony Wyzek, Dr. Dame is passionate, earnest, focused on the future and caring, and would do anything for the one he loves. Like Maria Nunez, Mrs. Dame is innocent, romantic, hopeful, imaginative, passionate and always thinking about her future with Dr. Dame. She still clearly sees the injustices of the world, and can get a mild temper when provoked.
Mrs. Wendy Norman/ Wonder Woman (Wonder Woman)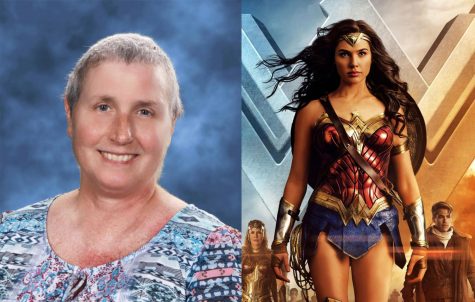 Wonder Woman is the strongest female character in the DC universe. She symbolizes compassion and resilience, traits that could also be used to describe Band Secretary Wendy Norman. Mrs. Norman shows compassion by her drive to support the band. She always goes out of her way to make life easier for both the students and directors. Her resilience comes from her continuing to work hard everyday not allowing anything to stop her, even her cancer diagnosis. She is a true Wonder Woman.
Coach Justin Eddy/ Steve (Blue's Clues)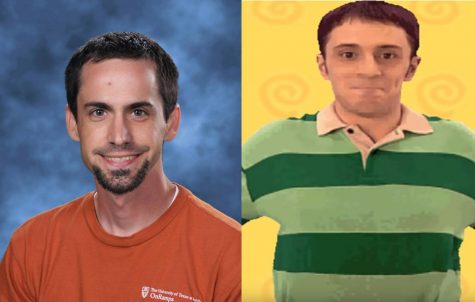 Though he is often mistaken for Mr. Vito Peri or Dr. Ryan Ottman, Coach Justin Eddy's celebrity look-alike is very much Steve, the initial host of Blue's Clues. In fact, upon further research, we stumbled upon an idiosyncrasy they both share, as pictured above by Steve. Coach Eddy seems to purse his lips when he is disappointed, however Steve is merely stretching. Steve retired from the show after six years, an outcome Coach Eddy has yet to see.
Mr. Levi Turner/ Will Smith (Fresh Prince of Bel-Air)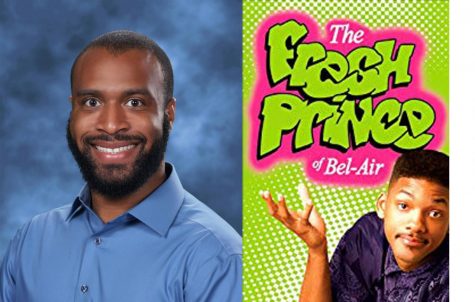 The music-loving, outgoing Will Smith from The Fresh Prince of Bel Air is obviously similar when compared to economics teacher Mr. Levi Turner. Mr. Turner shares a confident and energetic persona with the character who students see in and out of the classroom. He never fails to make his lessons enjoyable, even to the point of giving away snacks when students are hungry.
Mrs. Lisa Groter/ Vanellope Von Schweetz (Wreck-it Ralph)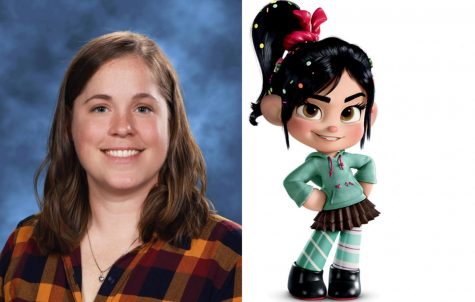 Passionate and energetic are some of the best words that could be used to describe Mrs. Lisa Groter and Wreck-it-Ralph character, Vanellope Von Schweetz. Eyes wide with wonder and determination, Vanellope can be found glitching through the track, much like Mrs. Groter running around the classroom. Nobody knows where she gets the energy from but you will never meet a more inspiring teacher. You would think Disney based the character off this one-of-a-kind teacher.