To kneel or not to kneel
Athletes need to stand to honor service members
Hang on for a minute...we're trying to find some more stories you might like.
Kneeling during the National Anthem is a risky subject to talk about and seems to be the star topic of the news lately. There are two sides to this argument; whether kneeling is acceptable or unacceptable. Football players are deciding to take a knee because they are silently protesting police brutality and racial inequality. The National Anthem is generally a patriotic musical composition that evokes and eulogizes the history, traditions and struggles of its people, recognized either by a nation's government as the official national song, or by convention through use by the people. Everyone should stand when the National Anthem is being played.
Standing for the National Anthem should be a requirement, if the owner of a team so chooses. This country has given so many opportunities to everyone and for people to disrespect the country is ridiculous. The National Anthem does not stand for Donald Trump, not for slavery and is not stupid. It represents the country in which we live in.
People claim to kneel because they aren't respected nor cared for by their country due to police brutality and racial inequality. If that was the case, there wouldn't be people fighting to keep the citizens of America safe and well. Yes, there are people who do not care for others and only care about what's best for them. Meanwhile, there are hundreds of people out fighting to protect those very people who are selfish.
There have been rumors that African-American football players are stating Jerry Jones, Dallas Cowboys owner, is acting as a slave-owner. Just because Jones is declaring the Cowboys to stand while the National Anthem is playing, doesn't make him a slave owner. He is the one who pays the football players, so he is the one who makes the rules and they are the ones who need to respect them, no matter what they believe, just like any other company or organization that has an owner, there are has rules and policies. Jerry Jones is the owner of the team, if the players don't agree, they don't have to be on the team.
A good solution to this problem would be to have every football player stand. Let them be a good role model for everyone else in the world. If they choose to kneel they should be suspended from the game. That was how it was before they started to kneel. We need to get the world back to loving the country, maybe not the people in it, but at least having respect for the country we live in because of its history, good and bad, so we don't forget.
Football players have a right to kneel, but there are consequences for everything they do. They are simply participating in a job and getting tons of money for it. They are not the ones fighting for the country and keeping others safe. Football players need to be an example, and support those who are fighting for their freedom and their right to play football. The National Anthem needs to be respected and they should want to respect it because of all who have sacrificed for it.

About the Photographer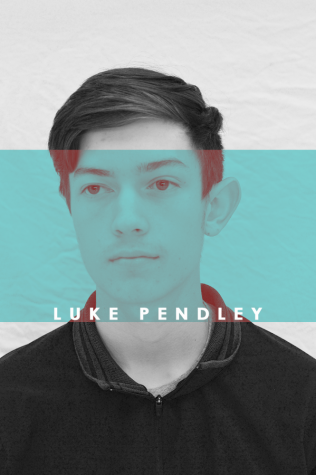 Luke Pendley, Sports Editor
Luke's the name, sports is my game. You can put me with anyone and anywhere as long as a sports topic comes up, I'm there for hours. Anywhere from...