Trans-forming public restrooms
Uninformed public targets transgenders
Hang on for a minute...we're trying to find some more stories you might like.
LGBT people have been in the lime light in recent times, and since marriage equality was legalized in June 2015, the issues surface frequently in news and media. From wedding cakes to marriage licenses, the debates keep on comin'. This time… it's public restrooms.
Gender identity recently came into light with prevalent figures such as Catlin Jenner, Laverne Cox, and Target. Yes, Target, the supermarket, has recently removed gender specific restrooms from their stores and America is in an uproar. Using the restroom has apparently become a gateway into potential pedophilic behaviors, since people of any gender could use the bathroom at the same time.
"
If predators really wanted to go after a woman, man, child or any fluid gender in the restroom, would they really wait until it was legal? Does a pedophile or rapist really care about the law? "
— Kristin Gooch
Now, Target shoppers have started a hashtag, #BoycottTarget to express their intolerance for this transgender inclusive act. This is not the first time Target has been in the news for tweaking gender molds. In the past Target had plans of making the toy section gender neutral, which had close to the same backlash as the restroom ordeal does now. The restroom petition has 1,000,000 signatures and fundamentalist Christian group "The American Family Association" is at the forefront of expressing their distaste for this great injustice. They state that men will dress up as women to try to attack their children, and it would be legal. But all the Target Restroom Policy states is that a person can use the bathroom of the gender they identify and feel comfortable with. The gender they identify with is not always the gender on their birth certificate, as they could be in the process of transitioning, or not in a place to do so yet.
If predators really wanted to go after a woman, man, child or any fluid gender in the restroom, would they really wait until it was legal? Does a pedophile or rapist really care about the law? No. If a harmful person is after you, nothing will stop them.  A basic human right such as using the restroom in public has turned into a fear for public safety for everyone. Transgender people are not here to make others uncomfortable. Knowing people in the trans community, everyday can be a battle to feel solid and in tune with their identities.
As humans, we just want acceptance and to feel like our identities matter. Transgender people are fighting for equality and are not pushing for human rights to make others uncomfortable. However, a vast number of people are still comfortable with their binary genders. So, to segue into a more tolerant nature for every gender, keep the male and female restrooms. Then have a separate, single stall restroom that is not gender specific. Hopefully, with time and a more progressive outlook humanity will grow more tolerant to people who do not fit the generic gender mold, and necessities such as using the restroom will not be a problem.

About the Contributors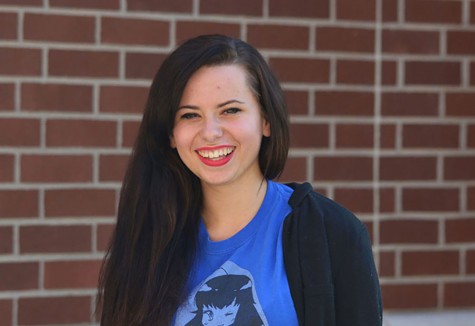 Kristin Gooch, Video Editor
So I'm fancy 'cause I'm Goochie. Class of 2016. I love to write and inform people, and I'm also video editor. I love layout and design and won two third-place ILPC awards for Entertainment Spread Design and Photo Story Design. I want to be a part of University of North Texas' "Mean Green" Eagles someday and either major in communications or teaching. When I'm not confined within the doors of Wylie East, I work at Domino's and venture around the metroplex or play Spyro. I'd like to consider myself an advocate for LGBT rights, and I swing left if we're talking politics. If you see me in 10 years there is a good chance I'll have purple hair, tattoos and a lot of pets. I love the rain and would probably move to Colorado if given a chance. My favorite book series are The Mortal Instruments by Cassandra Clare or the Trylle trilogy by Amanda Hocking.  My favorite artist is Lizzy Grant AKA Lana Del Rey and I love Asian culture and entertainment. Reporting for my second year on staff, I've already grown as a person and as a journalist. I aspire to keep the wheels moving for my senior year. Sayonara!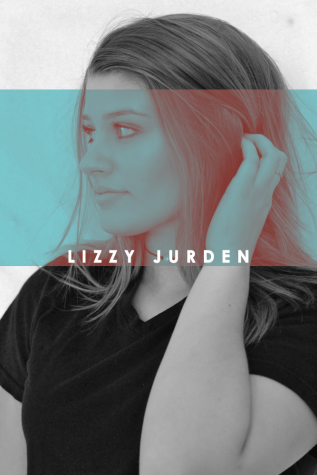 Lizzy Jurden, Editor in Chief
You probably think that Queen Elizabeth lives in England and drinks tea every afternoon, but in fact she lives in a small Texas town named after a lake and drinks Dr.Pepper. It's me. My real name is actually Elizabeth but everyone calls me Lizzy. Everyone also calls me hyper and bold but I like to describe myself as someone who is blessed with both unlimited energy and the ability to make friends wherever I go. This boundless energy allows me to invest in many projects. I love makeup, pop tarts, scrolling through my photos and designing all sorts of things from phone wallpapers to billboards. In the fall, I plan on attending UNT and majoring in advertising. Designing is my passion and being Editor in Chief of my magazine class is where I get to express that. I love coming up with spread designs and creating publications for my school and surrounding community to enjoy.