Keeping up with 'Scream Queens': 2nd episode review
Hang on for a minute...we're trying to find some more stories you might like.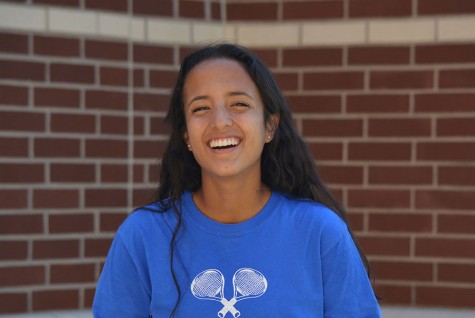 More stories from Maria Restrepo
'Chainsaw' might be the most ridiculous episode yet
I scream, you scream, we all scream for Scream Queens. You may scream at me as well because, warning; Spoiler alerts ahead.
If only my voice was good enough to do the evil laugh for the Red Devil. This episode I was not against the red devil almost killing a few characters. They deserved it. Yes, I sound psychotic but I'm allowed to because they are just characters.
Who am I talking about? Chad Radwell and his Backstreet Boys, Dean Munsch, and the new horrid mascot replacement of the red devil: Coney.
It's not that I have anything against them. I just… have everything against them.
Chad Radwell, portrayed by Glen Powell, is attractive in a physical way, sure, but his personality is complete garbage. What is it that girls look for in a guy? Confidence, personality and then whatever skills they personally find attractive. In Chad's case, he is so overly confident it almost makes me want to snatch the chainsaw from the red devil and use it on him myself. It's almost like he has no personality aside from acting a bit promiscuous. That's part of a person's personality, right? It's great I don't know anyone like him because I would be ashamed for them. I have no sympathy for his attempted murder because he needs to leave the show somehow. If that's the easiest and fastest way then, so be it.
Chad's Backstreet Boys have a potential leader who is actually smart. I don't know why he doesn't just say, "I'm the president now," because everyone, except Chad of course, would be fine with it. They would probably even forget about Chad completely. But other than that leader, Earl Grey (Lucien Laviscount), the rest are too stupid to know the difference among their, there, and they're. How did they get into college? I wouldn't miss them in the least.
Dean Munsch is probably the character that annoys me the most. That in itself says a lot. Munsch, you are not in a relationship with Grace's dad. Just, no. Maybe in your own little twisted, upside-down, inside-out world, yes, but not in this one. So leave him alone and let him gush over Gigi. On top of that, why would you make the new mascot an ice cream cone? What pride does that bring to a school with a serial killer, and probably the lowest IQs in the nation? Nothing, nada. You're just embarrassing yourself and severely harming your own reputation, which in this show is everything apparently. And guess what? You pretty much killed the poor dude because your ex-mascot, the serial killer, got jealous and did what serial killers do best: kill people.
R.I.P. Coney. I hope you enjoyed your five minutes of fame. I'm sorry the last thing you smelled was the mustiness of the cone head.
Scream Queens still makes me want to scream, but not for ice cream. If you'd like to scream with me, tune in to FOX on Tuesday at 8 p.m.
Missed the first Scream Queens episode analysis? See it here.

About the Contributors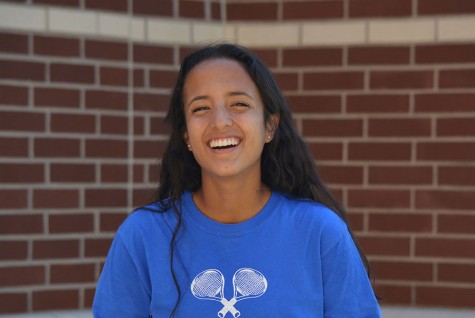 Maria Restrepo, Staff Reporter
Books, sports, photography, graphic design, writing, writing, and some more writing. That basically sums up what is Maria Restrepo.  A book worm. A huge European soccer fan who also follows international teams (Real Madrid and Colombia all the way!), and a tennis player with another five sports in her past. I can capture the essence of a moment in different perspectives as best as I can. And I'm someone who enjoys writing almost as much as life itself. And then comes the future. What hobby could possibly be my passion? Journalism 100 percent. Whatever position it may be; Photographer, Graphic Design, Reporting, Copy editing, Fact checking, anything. As long as it is a job within a publication that reaches millions of eyes, it will suffice.  All my dreams and hobbies meshed into one small paragraph, Maria Paula Restrepo Giraldo.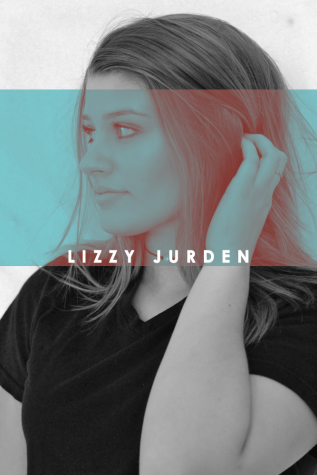 Lizzy Jurden, Editor in Chief
You probably think that Queen Elizabeth lives in England and drinks tea every afternoon, but in fact she lives in a small Texas town named after a lake and drinks Dr.Pepper. It's me. My real name is actually Elizabeth but everyone calls me Lizzy. Everyone also calls me hyper and bold but I like to describe myself as someone who is blessed with both unlimited energy and the ability to make friends wherever I go. This boundless energy allows me to invest in many projects. I love makeup, pop tarts, scrolling through my photos and designing all sorts of things from phone wallpapers to billboards. In the fall, I plan on attending UNT and majoring in advertising. Designing is my passion and being Editor in Chief of my magazine class is where I get to express that. I love coming up with spread designs and creating publications for my school and surrounding community to enjoy.