Ed Sheeran's '+'
Hang on for a minute...we're trying to find some more stories you might like.
Multi genre album is definite must have
Ed Sheeran's got it all. With two Brits, an accent, a guitar, the ability to write songs like a genius and an incredible voice, he's basically Superman. His debut studio album '+' only added to his appeal. Forty-nine minutes of pure heaven, one could call it. There's a perfect mix of music: some songs nearly reaching a cappella and others that can almost be declared a rap. The $9.99 deluxe version of the CD with 15 songs is definitely worth the money.
Never has there been an album genuinely as pleasing as '+'. Songs like Wake Me Up, and Small Bump tug on heart strings in the best and worst ways possible. His leading single, The A Team, is an amazing retelling of a woman's horrible life on the streets.
With songs such as U.N.I, Drunk and You Need Me, I Don't Need You, Sheeran leaves an impression with his surprising rapping skills, expressing things such as anger, confusion, and a sense of freedom.
The deluxe version of the CD also comes with four additional songs: Little Bird, Autumn Leaves, Sunburn, and Gold Rush, all amazing songs, each with just as much meaning as the rest.
Sheeran has yet to disappoint, and the variety of songs on this album makes it suitable to listen to at any time or place. Definitely a favorite.

About the Writer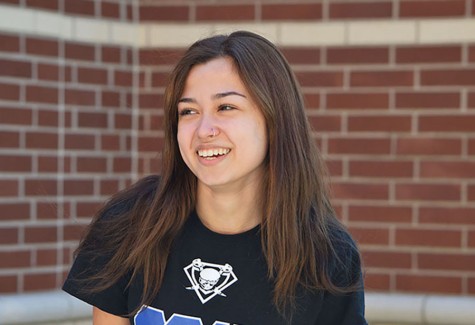 Ash Thomas, Editor in Chief
Ash Thomas. Four time Oscar nominee. Avid sailor. Competitive wrestler. I've been around the world six times and I'm up for Woman of the Year.
Except, not. Do I look like I could be a wrestler? Although I haven't had the opportunity to do everything listed above, I have been given the honor of being Editor in Chief to the best high school newspaper in the world. This is my third (and sadly, last) year on staff and I am thrilled for the upcoming year. Outside of newspaper, I spend most of my time with my kitten, Adaline, who I adore as if she was my actual child, and my friends who I consider my most prized possessions. I'm dedicated to making this year one to remember both in school and out.