Junior wins COVID battle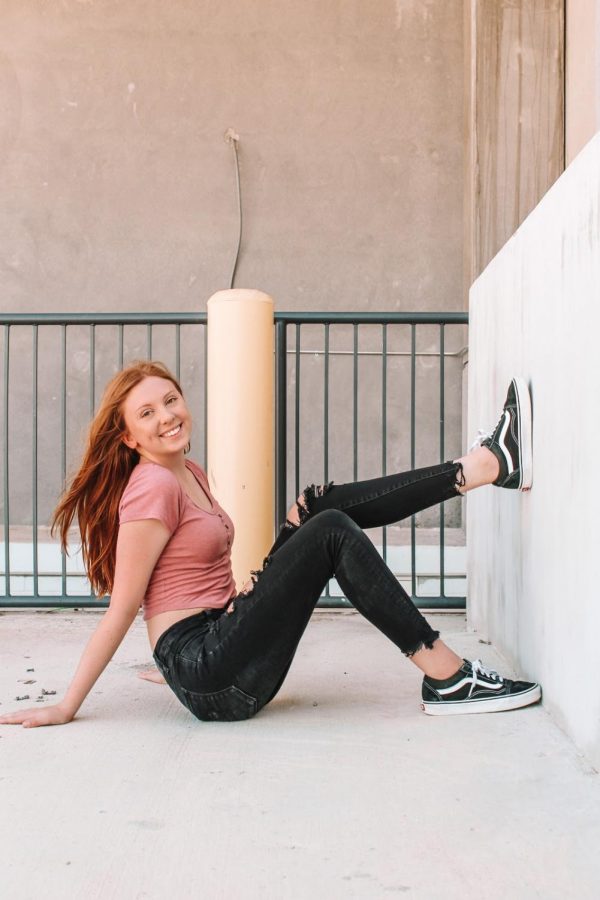 Coronavirus this… coronavirus that. It's everywhere, masks have become the new norm, and waking up with a sore throat is a whole lot more terrifying than it would have been back in March.
For a lot of people, it's hitting close to home, especially junior Ashleigh Bycott, who's family caught the virus this summer.
Back in June, Ashleigh's older sister, Brooklynn, returned to Wylie from Lubbock, where she attends Texas Tech University. However, soon after she arrived, she started to show symptoms of COVID-19.
"I felt so bad. I knew if I had it, then I had put my family at risk. I was more worried about them than I was about myself," Brooklynn said.
The next day, Ashleigh was not far behind her. Ashleigh's symptoms started popping up left and right.
"I had pain in my chest, and my fever hit 102," Ashleigh said.
Immediately after her fever hit its peak, she and her sister drove up to the Wylie ER to get tested. While the testing process was quick, Ashleigh wouldn't necessarily say it was easy.
"You had to put a cotton swab up your nose and it hurt so bad. The second I saw them test my sister, I wanted to turn around and go home. It was the worst," she said.
"
Everything tasted like nothing. That was the worst symptom, just feeling like I'd never enjoy eating again because I couldn't taste a thing."
— Ashleigh Bycott, junior
The same day of her testing, the results came back positive. They also informed Ashleigh that her vitals and heart rate were extremely abnormal, and she would need to take a trip to the hospital. She was there for five hours, doing blood tests and getting her chest x-rayed to make sure the virus wasn't having any detrimental effects on her health. After a long day of tests, she was finally able to return home, where she wouldn't be able to leave for quite a while.
"I was scared, the mental toll it took on me was probably the worst part," she said. "Just having to sit in my room for two weeks without talking to anyone except my mom. It was really hard."
Though she was quarantined for two weeks, most of her symptoms lasted only one week, consisting of cold sweats, fever, cough and chest pains.
"At night, I'd wake up from the chest pain. I'd be in cold sweats and I couldn't get comfortable," Ashleigh said. "It wasn't a fun experience."
However, one symptom in particular, stayed around a little longer than the rest. Ashleigh said she lost her sense of taste and smell for over three weeks. It didn't matter if she was eating Chick-Fil-A or chicken noodle soup, it all tasted the same.
"That was the worst symptom, just feeling like I'd never enjoy eating again because I couldn't taste a thing," she said. "Everything tasted like nothing."
Two months later, Ashleigh's health is better than ever. She looks back on the two weeks she endured COVID-19 as something she'll never forget, and despite her rough experience, she chose to go back to school for on-campus learning for the 2020-21 school year.
"I was hesitant to go back, but at the end of the day I knew anything I went through once, I could go through again," Ashleigh said. "What doesn't kill you makes you stronger and I don't wanna live in fear."
About the Contributor
Shelby Perry, Staff Reporter
Hi! My name's Shelby Perry and I'm new here. While this is my junior year at Wylie East, this is my first year being a part of the Blue Print staff....