Taking care of business 
Students are essential workers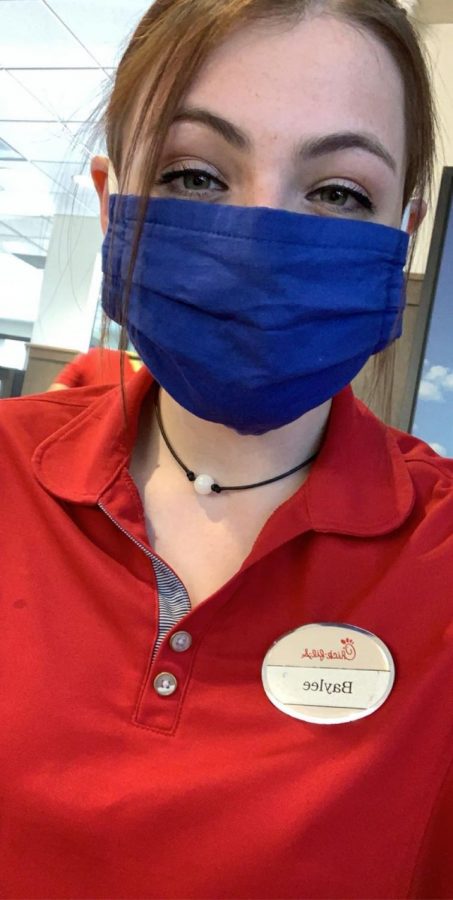 Coronavirus has forced U.S. citizens into isolation for fear of getting sick; however, it's not stopping upperclassmen whose jobs are considered "essential."
These students risk getting exposed so people can have their favorite morning coffee or take-out meal during this epidemic.
Food industries are thriving; but many wonder how they keep their employees safe during this time of uncertainty.
"We routinely wash our hands and cleans surfaces every 30 minutes," senior and Starbucks Barista Madeline Kendama said
Despite warnings that it spreads easily with close interactions, students are putting their worries aside for others' needs and wants.
"I'm scared a little, but I feel safe knowing my work is doing everything they can to keep me and my coworkers safe," senior and Chick-fil-A employee Baylee Hatch said.
About the Writer
Emily Smalley, journalism student
Emily is in the intro class, the pre-requisite course required before joining the newspaper staff. This beginning journalist's news reporting has earned...