Taking flight
Robotics team wins multiple awards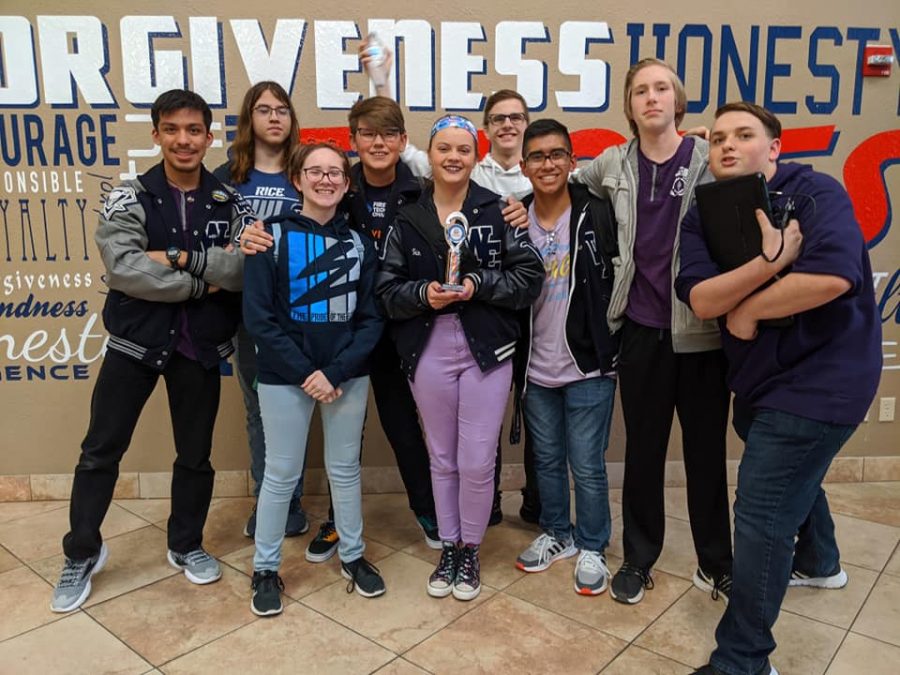 writer Kyndal Nystrom, yearbook staff member
January 13, 2020
First Tech Challenge team 12430 (J)NEST competed against teams from across North Texas Jan. 11. Coached by robotics and engineering teacher Ms. Candice Lawrence, the team received the Connect Award, Think Award and the Inspire Award and also advanced to the regional competition. The teams' theme was "Taking flight… or not so much," to show both their successes and faults throughout the process of building their robot.
"I can't even express how proud I am of these students," Ms. Lawrence said. "They will literally work until 3 or 4 a.m. daily to make sure they have their homework done and they have everything done for robotics."
Ms. Lawrence stepped back to allow the different FTC teams to be strictly student-led, only going to her when they needed specific help. Team 12430 was led by junior Trin Gibson.
"It's kind of stressful being captain and really cool at the same time," Gibson said. "I know I'm the one who got the team stronger and to the awards but there's now the stress of being one of the captains that has earned the awards because I hold myself to a much higher standard."
In FTC competitions there were multiple categories. One in which the teams presented to the judges and introduced themselves. Another was the actual competing against other teams with their robots.
"We knew we did good when the judges came up to us after the presentation was over," Gibson said. "We weren't sure exactly what it was that we did, but we did know it was good because they were talking to us and were asking us questions about our team, engineering notebook and ideas."