On 'The Road' again
AP Literature class scrambles to decorate wall to symbolize current novel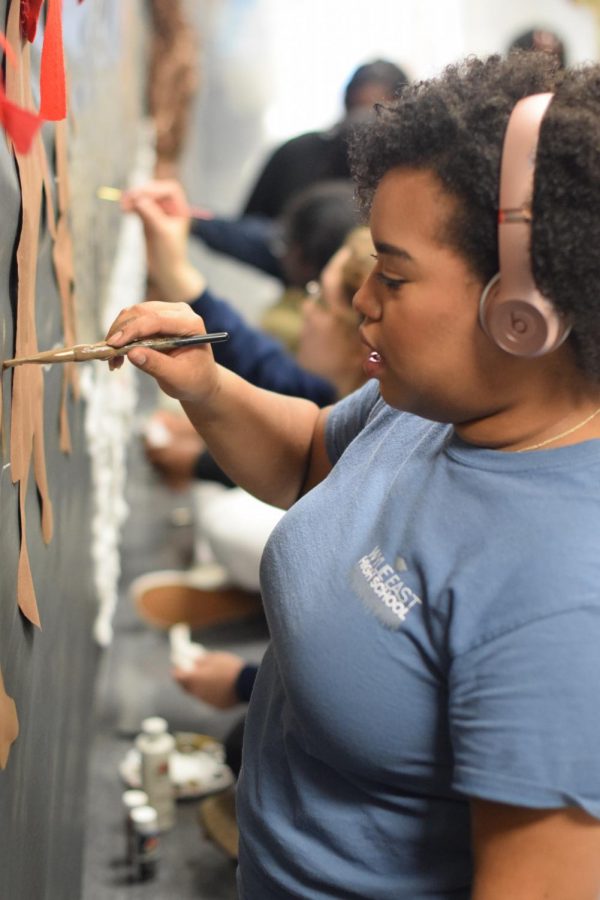 writer Emily Smalley, journalism student
October 8, 2019
When October hits, the black construction paper goes up, and the paint is pulled out for Mrs. Sharyn Vernon's annual Road project. It's also when the seniors' stress hits; they have a week to decorate the hall depicting the depressing and intense scenes that take place in Cormac McCarthy's book, "The Road."
Most seniors think they can easily accomplish decorating the hallway within the time frame given, but every year there is always something that holds them back.
"We were scrambling to finish. If we were more organized it would've ran more smoothly," senior Jacob Hunt said.
Seniors constructed three dimensional objects sticking out of the wall, like trees and an actual shopping cart.
"I was able to be creative," senior Mazzy Coker said. "I enjoyed getting to paint and draw things out, it was really calming."
Although the stress was great and most students were rushing to finish their assigned role in time, they enjoyed the break from normal classroom work and even successfully finished on time.
"What I learned was to be more organized and plan things out better than what we did," Hunt said. "I really enjoyed the project; it was a break from the book work you would assume we do in AP Literature."
About the Contributor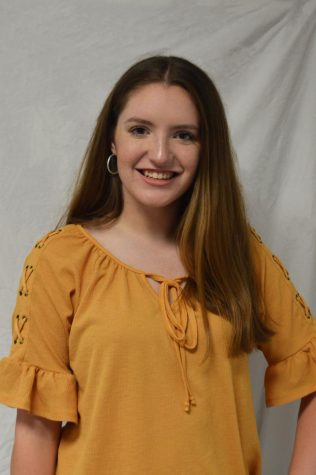 Addie Orr, Editor in Chief
As a senior, yearbook co-editor-in-chief, newspaper editor-in-chief, Sapphire Lieutenant, AP student, and full time fangirl, the words "free time"...