Decade of dance
Sapphires host tenth annual spring show
writer Kennedi DeLany
May 8, 2019
The Sapphires showed off their competition routines along with some extras surprises during the 10th annual spring show, Decade of Dance, April 26-27. In honor of their 10th show, they performed old routines previously danced in past spring shows.
"My favorite past dance we did this year was Harry Potter," Captain Sarah Armendariz said. "The senior officers and I were able to get creative with the choreography and make something fun and special for the team."
The Sapphires started a new tradition of walking across the stage to hang their senior field hats on a large royal blue sapphire diamond after the second act on the final night of performances as the song "Baby I'm A Star" played. The seniors found out about this emotional moment just before the final show, but it was a surprise to their fellow teammates.
"Getting to hang up my hat just symbolized the end of my dancing career," Senior Lieutenant Kylie Combest said. "It's all I've been doing since I was 3 and it all came to an end that night. So it meant a lot to me to be the first class to get to [hang its hat.]"
Senior Jordan Smith has been a Sapphire all four years of high school.
"If I had to choose [a favorite memory], it's all the late night talks at competition with my roomates," Smith said.
For some of the seniors, this was their last night of dancing, but the captain of the team hopes to continue dancing on a drill team in college.
"After graduation, I plan on trying out for the TJC Apache Belles. I can't imagine life without dance," Armendariz said.
Though the spring show culminates the year for the current dance team, coaches Brittany Miller and Stephanie Jackson are now on top preparations for next year, including officer and sergeant tryouts.
About the Contributor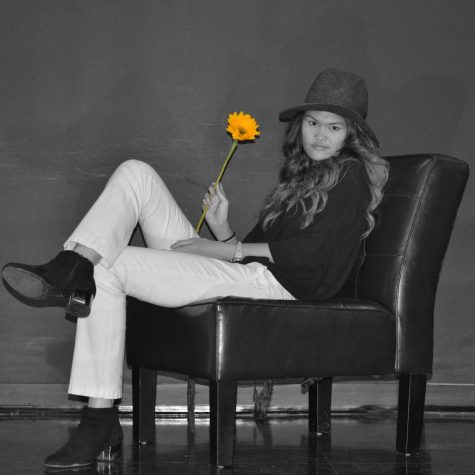 Maddie Smith, Co-Editor-in-Chief & Webmaster
[Insert cute Tumblr quote here]. My name is Maddie Smith and my life goal is to be the sassiest person alive. My sass is expressed in my writing, (terrible)...