Little Shop of success
Musical sweeps up 11 award nominations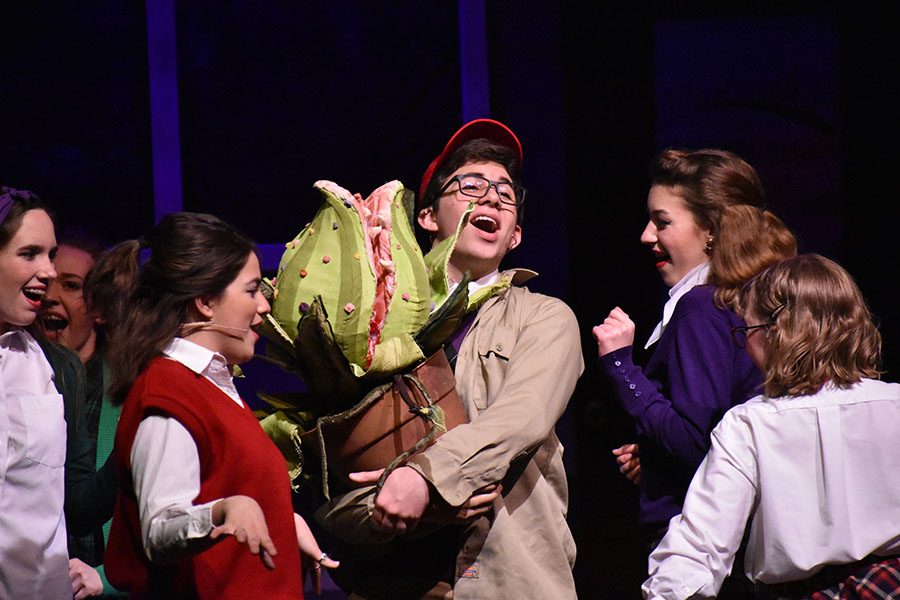 writer Addie Orr, Editor in Chief
April 10, 2019
Weeks after Little Shop of Horrors closed the curtain on their final performance, its impact could still be felt around the school. In songs hummed in the hallways, pictures on the monitors, random catchphrases, cast inside jokes and references to a certain deranged dentist, Little Shop left a lasting impression on the school. It was revealed April 9 that it left a similar impression on the judges for the Dallas Summer Musicals High School Musical Theatre Awards when it was announced that the cast, crew and directors received 12 out of 15 possible nominations including best musical.
"
When I heard about our nominations I smiled, I laughed, I cried. "
— Mrs. Andrea Farnham, theatre director
"When I heard about our nominations I smiled, I laughed, I cried," Theatre director Mrs. Andrea Farnham said. "Receiving so many nominations is validation that our young artists at Wylie East have amazing opportunities ahead of them. Our students are so incredibly talented and I am beyond excited to watch them perform on the stage at Fair Park Music Hall."
Out of over 60 shows, Little Shop tied for the second most nominations which include Best Direction, Best Choreography, Best Musical Direction, Best Technical Execution, Best Ensemble/Chorus, Best Lighting Design, Best Scenic Design, Best Featured Performer Kendall Bruner, Best Supporting Actor Mavric Herrera, Best Leading Actor Elbert Haney, Best Leading Actress Jamie Gammon and Best Musical. Nominees were determined after a judge came and watched the Friday night performance of the show Jan. 18. Winners will be announced at a ceremony at the Music Hall at Fair Park Thursday, May 9. Each of the nominees for best musical, including Little Shop, will also perform a number from their show.
"I am so excited to see the students perform and shine like stars. They deserve this night of celebration," Choir Director Mrs. Ashley Dame said. "They worked endlessly for this fantastic result. Coordinating a musical is an enormous task and our performers were so glad to see that the practices were worth all of the extra effort that we demanded in rehearsals. Their training and individual attention to detail was also revealed in the sheer number of nominations."
About the Contributor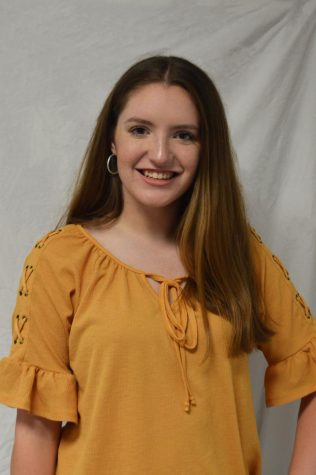 Addie Orr, Editor in Chief
As a senior, yearbook co-editor-in-chief, newspaper editor-in-chief, Sapphire Lieutenant, AP student, and full time fangirl, the words "free time"...