'Shining the Way' nominees honored at luncheon
Each nine weeks, teachers select a student who has excelled in the classroom to receive the Shining the Way Award. The administrative team then selects two students from the list of nominees as the winners who will be featured in the Wylie News and invited to have lunch with the Chamber of Commerce in January. Based on teachers' nominations, the administrative team selected freshmen Alyssa Tyson, nominated by Mrs. Jackson, and Joshua Capers, nominated by Mrs. McCain and Ms. Mathis as the winners of the first nine weeks.
This year, Principal Mike Williams wanted to honor all nominees. Nominated students and the teachers who selected them were invited to a celebration during lunch in the media center Oct. 25. After pizza and a short video about having a purpose, Mr. Williams spoke about 'living your dash,' the time between the two years on a tombstone.
"
Are you just dashing to live or are you living your dash? Have a purpose and a plan."
— Principal Mike Williams
"Are you just dashing to live or are you living your dash? Have a purpose and a plan," Mr. Williams told the students.
Teachers shared with the group why they nominated each of their students.
"Students, the reason you are here today is because you made a difference in the life of your teacher," Mr. Williams said. "You did something that was significant that your teacher wanted to recognize."
Math teacher Mrs. Emily Dailey nominated sophomore Kiley Hicks.
"Kiley is always responsible and respectful," Mrs. Dailey said. "She had grit and perseverance to stay caught up with her work, even after an injury."
When engineering teacher Ms. Candice Lawrence thinks of respect and responsibility, she thinks of senior Shelby Roberts, who she nominated for the award.
"She has taken it upon herself to help me fill in the gaps that I have with the robotics program at Wylie East," Ms. Lawrence said. "She comes in early and stays late to help me understand the different components that have already been in place from the previous teacher. Shelby inspires me to be the best that I can be every day. I may be her teacher but I am the one that learns from her."
The following students listed below were nominated for the Shining the Way Award for the first nine weeks:
Luke Enns nominated by Mrs. Bayron
Austin McKinnon nominated by Ms. Loyd
Caleb Harrington nominated by Mrs. Castleman
Christopher "Mason" Swanson nominated by Mrs. Miller
Prince Ezeoma nominated by Ms. Whitney
Joshua Capers nominated by Mrs. McCain and Ms. Mathis
Jonathan Barnes nominated by Mrs. Gilpin
Alyssa Tyson nominated by Mrs. Jackson
Alejandra Riojas nominated by Mrs. Maxwell
Skylar Grimes nominated by Mr. Henzler
Loveleen Kaur nominated by Mrs. Tammy Ritter
Shelby Roberts nominated by Ms. Lawrence
Madison Smith nominated by Mrs. Thedford
Jordan Meyer nominated by Ms. Dame
Maddie Almario nominated by Ms. Taylor
Mazzilyn Coker nominated by Mrs. Tietjen
Reece Wildt nominated by Coach Christensen
Macy Herrera nominated by Mrs. Glaze
Elbert Haney nominated by Ms. Isbell
Annie Kingston nominated by Ms. Thompson
Lucy Ascencio nominated by Mr. Ishmael
Rochelle Moorehead nominated by Mr. Neu
Jolene Lavaki nominated by Mr. Olford
Kylie Hicks nominated by Ms. Dailey
About the Contributor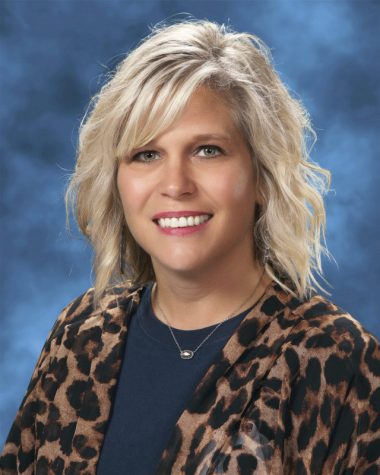 Casi Thedford, Adviser
Heads and tales
I teach my students all the workings of running news publications. This website allows us to showcase all the different journalistic styles...