Fancy footwork
Athletes, teachers bust moves at pep rally dance competition
Everyone began screaming with excitement when the music came on and athletes, teachers and other student leaders began dancing in the gym Sept. 27. Hands clapped all around with shouts and cheers when it became obvious that it was indeed a dance battle at the Western-themed pep rally.
Football players Jordan Murphy, Dylan Deere, Mason Swanson, Jerry Okonkwo and more thrilled the audience as they moved their bodies to popular dance songs. They were up against cheerleaders, Sapphires and teachers. From old school classics like YMCA to the infamous Cha Cha Slide to the latest challenge, In My Feelings by Drake, aka Kiki, the students and staff showed up to show off their dancing talents.
"The experience was really fun and I loved being around all my peers," said Murphy. "My favorite part of the pep rally dance battle was Jerry. I would definitely do this again."
Dance teacher Mrs. Stephanie Jackson and social studies teacher Mr. Levi Turner stole the show when their groups performed. Jackson's group danced to the songs Shoot, In My Feelings and Hit the Quan.
"It was fun and I enjoyed being around the students," said Mrs. Jackson. "I would do it again and be prepared. I think it was a good idea to bring the teachers in."
Mr. Turner was a member of the winning team. He scored lots of cheers from the student body when he and his team danced to Pretty Boy Swag.
"Winning is everything, but I ended up very sore," Mr.Turner said. "Working with the team was great and I couldn't have won without their talent."
This was the second pep rally of the year, also the second Thursday night game of the year.
The varsity football team fell to West Mesquite 55-36.
About the Contributor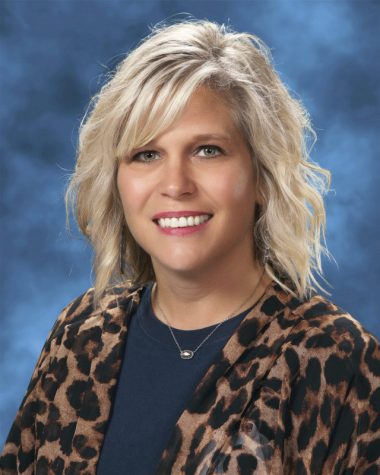 Casi Thedford, Adviser
Heads and tales
I teach my students all the workings of running news publications. This website allows us to showcase all the different journalistic styles...