Sunlight to success
Solar car team prepares for upcoming race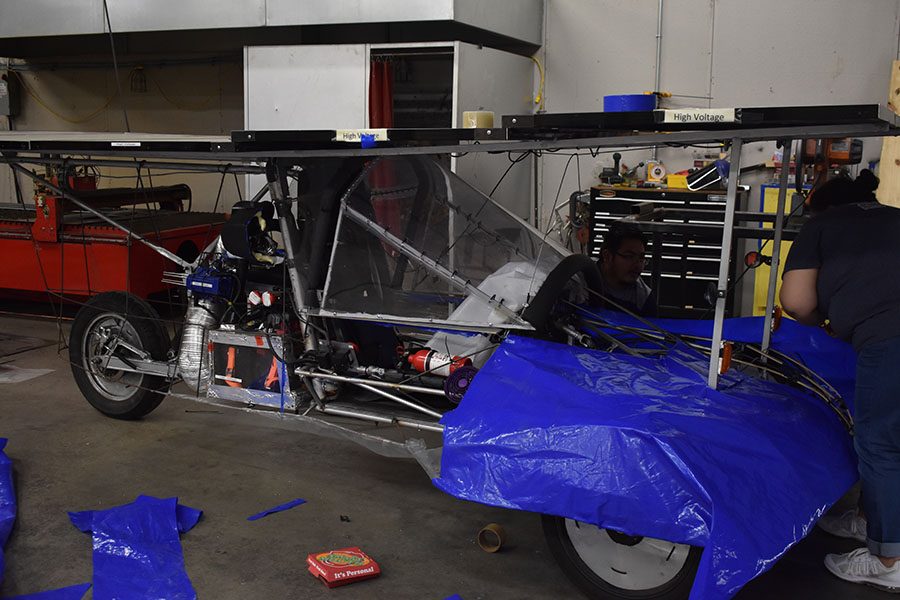 Summer means long days and sunshine. Perfect conditions for one group of students who aren't taking the summer off. The Wylie East Solar Car team has another chance to brighten their futures when they compete at the National Solar Car Challenge July 17-23. The race runs from Texas Motor Speedway in Fort Worth, across the southwest, ending in Palmdale, CA.
The Solar Car Challenge is an education program designed to help motivate students in science, engineering, and alternative energy. Teams learn how to plan, design, engineer, build, race, and evaluate roadworthy solar cars. Students demonstrate that green technology can create a better world.
Last year's car took fourth place in the track race at Texas Motor Speedway, completing 453 miles. The team, which only had five members last year, has grown to 11 members in preparation for the cross-country race this summer. The students will drive the car through four states, with a support team following. The team is currently building another car from scratch and will be road testing it soon. They have named it the "East Beast." So far 17 teams for across the country have signed up to compete in East's classification.
"I'm looking forward to driving and racing the car this year," WEHS junior and co-captain Jaxson Hill said. "It may seem boring to drive in the middle of nowhere for hours at a time, but I'm looking forward to taking in the landscape and just driving. I'm also looking forward to the whole process of actually making the car."
The team gets together every Thursday during school, and whenever the students are free during the week to work on the car. The team also meets Saturdays to take last year's car out to fundraising events, including Meteor Burger and Big Daddy's BBQ.
"We have raised about $5,500. We had about $3,200 from a previous budget and we used about $3,000 to buy parts for the car. Race expenses run $15,000, so we have a little ways to go," solar car adviser Tony Roseberry said.
After attending a workshop for the solar car challenge, the team decided to use a different and lighter metal for this year's car. The new "East Beast" will be aluminum rather than mild steel used for last year's car. At the meet, the team was able to show their current car and get a donation from the Solar Car Challenge to put towards the team's fundraising money.
"When showing the car off to the other teams, I felt proud of what I built," WEHS senior and co-captain Blake Feece said. "We made a lot of improvements this year and I'm excited to see what the other teams think of our new car."
Although the team is only allowed a select few members to take on race day, students are still encouraged to join the solar car team and help piece together an award-winning vehicle.
"I generally take students who show interest and come down and participate and help build the car on race day," Mr. Roseberry said. "I also try and limit it to about 10 for the event."
With last year's fourth place finish still on their minds, the Wylie East solar car team is motivated to do even better this year. The team is putting the finishing touches on the car so it's ready to hit the road this summer. And, according to Roseberry, there's still room for some sponsor logos.
For more information on the Wylie East Solar Car, contact: [email protected]
About the Contributors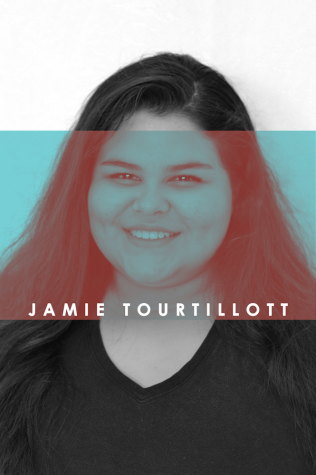 Jamie Tourtillott, Photo Editor
Hey this is Jamie Tourtillott and welcome to my crib. I am a senior here at East and let me just give you a little tour of my four years here. Since my...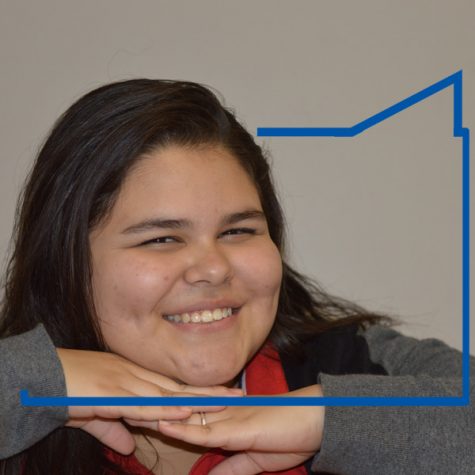 Jamie Tourtillot, Staff Reporter
*record scratch* *freeze frame*

Yup that's me. You're probably wondering how I got myself into this position. Well my name's Jamie Alexandra Beltran-Tourtillott....